LARGO — Immediately after Gov. Ron DeSantis announced on May 15 that gyms could reopen, the owners of CrossFit TFB sent out a survey to its members asking if they were mentally prepared to return.
The answer was an overwhelming yes, and the routine of daily workouts has quickly resumed at the downtown Largo gym that had been forced to close for two months because of the coronavirus pandemic.
"Like 90% of the responses we got were people were comfortable coming back," said co-owner Whitney Haley. "There's always going to be those few people who are a little bit leery, but nobody was like, I'm not coming back. We feel pretty confident that our members feel safe and they know they can communicate that to us."
Liz Simoes, a nurse practitioner and resident of Seminole, has attended classes at TFB (The Fitness Box) since 2018, and said she is pleased that her class, which takes place in the gym's warehouse with plenty of ventilation, is back in business.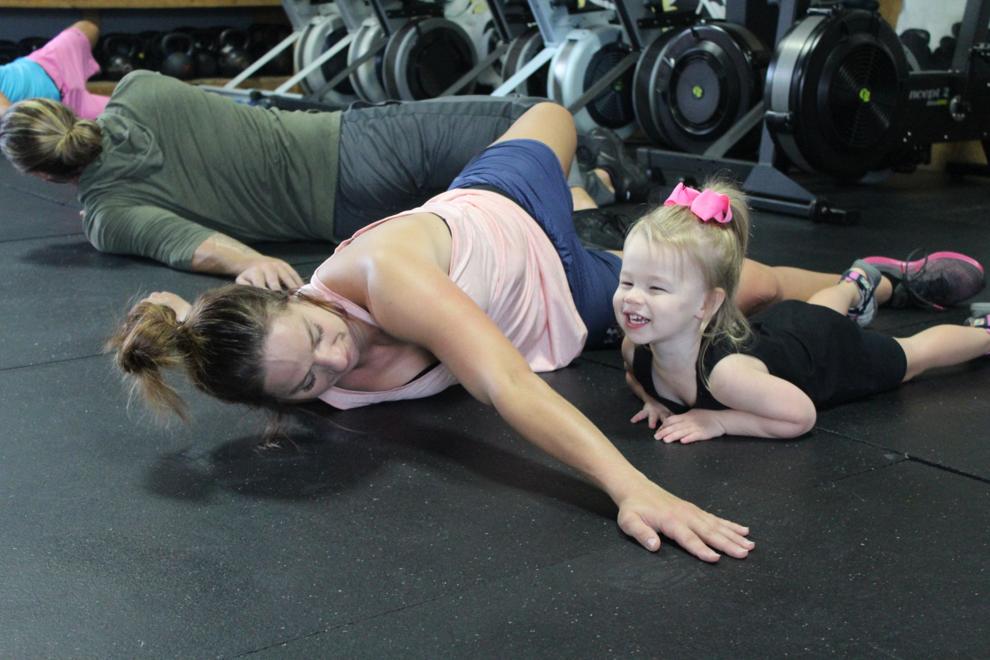 "I know there is always risk," she said. "But I do think physical and emotional well-being is important, too."
However, Simoes said she has concerns about gyms where workouts and classes take place in more contained areas.
"I am concerned about typical gyms," she said, adding that they pose a greater risk of spreading the disease than those that offer beach classes or are held outdoors.
Haley said her gym's members don't have a lot to be worried about because TFB, which is at 50 Third St. NW, emphasized cleanliness well before the pandemic and has only augmented precautions.
"A lot of the CDC guidelines as far as cleanliness, we already did that," she said. "So really the only thing that changes is spacing. But when you're working out next to somebody and you're working out with a barbell, between your barbell and their barbell is already 6 feet or more of space."
Finding motivation
Haley, who has worked out in a class setting four to five days a week for the past five years, said the past two months of staying at home proved how important the gym setting can be for members.
At first, she said providing self-motivation while working out in her garage was a little exciting.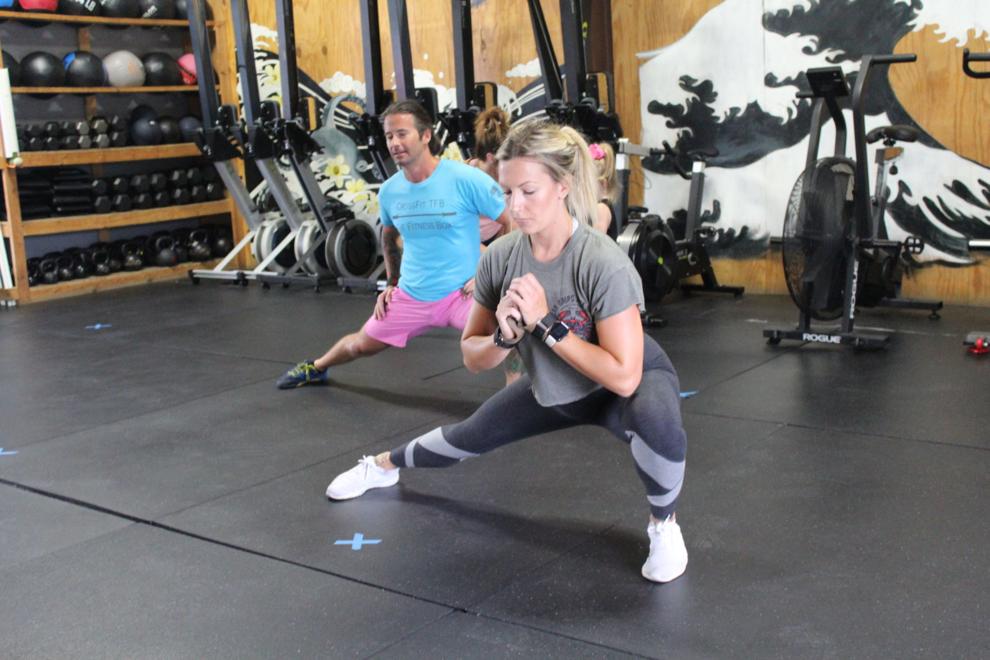 "Then week 3 set in and I was like, I don't feel like doing anything," she said. "I miss my people. It was very hard to keep finding that motivation a few weeks in. And the feedback from our members was the same."
Even before the gym was forced to close, she said many members were already quarantining.
So, when TFB did close, it allowed members to take equipment home.
"We let them borrow the equipment and they just signed it out," she said. "We had three different home workouts to choose from every day. We did different at-home challenges to try to keep them motivated, and were staying in contact with them regularly."
She thinks members appreciated the efforts and have helped it weather the financial crisis for the time being.
"A lot of our members thrive on working out with other people," she said. "That's the motivation. It's very easy to just stay home and sit on your couch."