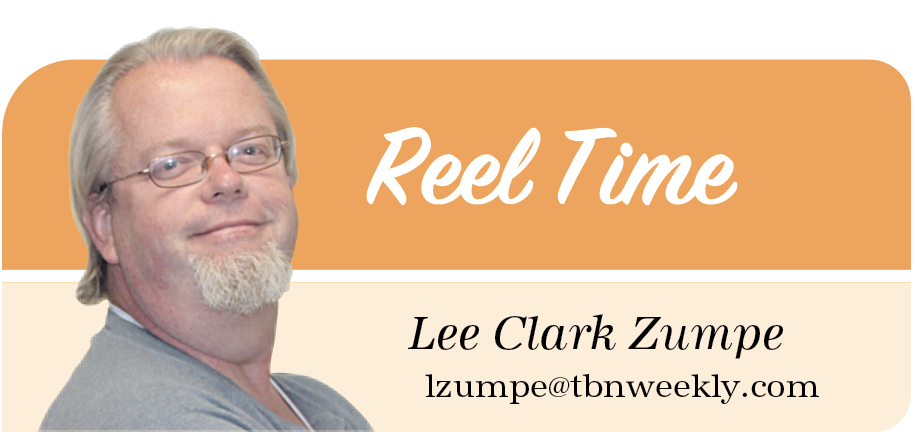 Lackluster leads, lack of chemistry make Netflix rom-com a letdown
Everyone has their own idea of what constitutes the perfect date night experience. Definitions can range from candlelit meals at fine-dining restaurants to casual finger-food appetizers and shareable snacks in the comfort of your own living room. Concerts, clubs, dancing or a stroll on the beach might be appealing to some, while a fancy sunset cruise on the Gulf of Mexico may be the perfect romantic evening for others. For many, cuddling up to watch a movie serves as a reliable — and affordable — strategy for date night.
Ah … but what kind of movie?
I am aligned with a small clique who would endorse horror movies as fitting date night material. There are two obvious reasons for this choice: First, scary movies are fun. Second, the members of this clique clearly don't understand the basic principles of dating.
For most couples, the romantic comedy is the go-to genre for date night. Serving up lighthearted, humorous plot lines, these kinds of films deal with the awkwardness of love in a playful, humorous way. In more than 22 years of marriage, I have ascertained, for instance, that "Moonstruck" is a better date night choice than "The Blair Witch Project," or that "You've Got Mail" or "When Harry Met Sally" might be preferable to, say, "The Shining" or "The Ring." 
Choosing a romantic comedy for date night comes with a caveat: Not all romantic comedies are created equally. Case in point: "Your Place or Mine," written and directed by Aline Brosh McKenna in her directorial debut, which debuted Feb. 10 on Netflix. In an attempt to tap into Nora Ephron vibes, McKenna deconstructs 1990s-era rom-com motifs and injects modern-day tech and sensibilities into the milieu, cobbling together a mix of stale clichés, unsurprising pivots, and increasingly unlikely scenarios.
"Your Place or Mine" revolves around Debbie (Reese Witherspoon) and Peter (Ashton Kutcher). The two have been best friends for 20 years, following a one-night drunken tryst. Living in Los Angeles, divorcee Debbie has matured into a practical, pragmatic accountant who avoids anything risky or potentially perilous. She extends this bubble over her son Jack (Wesley Kimmel), creating a life of strict routine and stifling stability. Her tyrannical need to control every aspect of her life isn't as charming as McKenna intends — it suggests serious neurotic hang-ups.
Meanwhile, Peter is a brand consultant working in New York City. He not only thrives on change but seems to relish a certain degree of chaos. When Debbie travels to New York to finish a degree, Peter flies to California to take care of Jack. Living in each other's residences for a full week, they begin to realize they haven't been completely honest about the nature of their relationship — and that they both may have accidentally strayed from the path they had intended to follow.
Witherspoon and Kutcher each fail to make any effort to bring uniqueness to these roles. They are each playing a hodgepodge of characters they have played throughout their careers. Debbie's phobic behavior is played off as cute and quirky, while Peter's inability to maintain long-term relationships speaks of borderline personality disorder. Since Peter is successful, though, he'll be fine — at least, that seems to be the film's internal reasoning.
Sure, it's a rom-com and audiences don't expect that much character analysis. But audiences do expect to care about the couple finding love. And Witherspoon and Kutcher just don't have that kind of chemistry. Their characters just aren't that likeable. 
Ironically, "Your Place or Mine" is full of interesting supporting characters. Tig Notaro stars as Alicia, a mutual friend of both Debbie and Peter. Notaro is perfect in the role, even if the audience doesn't necessarily agree with her role as someone trying to push the two romantic leads closer together. Kimmel's portrayal of Jack is equally compelling. He embodies the socially awkward, smart but isolated kid that feels every slight and rejection deeply. Other outstanding cast members include Zoë Chao as Minka, Peter's neighbor who befriends Debbie; Jesse Williams as Theo Martin, a top editor at a literary agency whose books Debbie devours; and Steve Zahn as Zen, Debbie's weird but probably harmless free-spirited neighbor. 
The main problem with "Your Place or Mine" is that every one of the supporting characters is more interesting than Debbie and Peter. And every one of the actors cast in those supporting roles put more effort into making them distinctive and interesting than Witherspoon and Kutcher did with the lead characters. By the end of the movie, I didn't care much about what happened to Debbie and Peter. I was more interested in how Jack's hockey team was doing, what Minka's next matchmaking adventure might be, and whether poor Theo survived his broken heart.
This is not a movie worthy of viewing for your Valentine's Day date. It's a mostly forgettable rom-com with lackluster leads mired in boring dialogue and predictable plot points. Less than 15 minutes into the 111-minute run time, I had already forecast three out of four of the story's key scenes. "Your Place or Mine" feels like a flavorless pastiche of better rom-coms, with two insipid characters sacrificing an enduring friendship for a life of codependency and narcissism, leaving in their wake a string of disheartened casualties of love. 
Wait — maybe it is a horror movie.