TAMPA — Halloween shows are Jobsite's oldest annual tradition, and the only regular "holiday" thing they do. This season, Jobsite will continue that tradition with a title that's been on their list for a few years: "Dr. Jekyll & Mr. Hyde," Jeffrey Hatcher's exquisite adaptation of Robert Louis Stevenson's "Strange Case of Dr. Jekyll and Mr. Hyde," will run Oct. 20 through Nov. 14, in Jaeb Theater at the Straz Center for the Performing Arts, 1010 N. W.C. MacInnes Place, Tampa.
Tickets start at $18. For performance times and to purchase tickets, call 813-229-7827 or visit strazcenter.org.
On the fog-bound streets of Victorian-era London, Henry Jekyll's experiments with exotic "powders and tinctures" have brought forth his other self: Edward Hyde, a sensualist and villain free to commit the sins Jekyll is too civilized to comprehend. When the dastardly Hyde meets a woman who stirs his interest, Jekyll fears for her life and decides to end his experiments — but Hyde has other ideas. The two sides battle each other in a deadly game of cat-and-mouse to determine who shall be the master and who his slave.
Shawn Paonessa will direct the production. Paonessa has been working with Jobsite since he played Donkey in their second production, "Brownbread."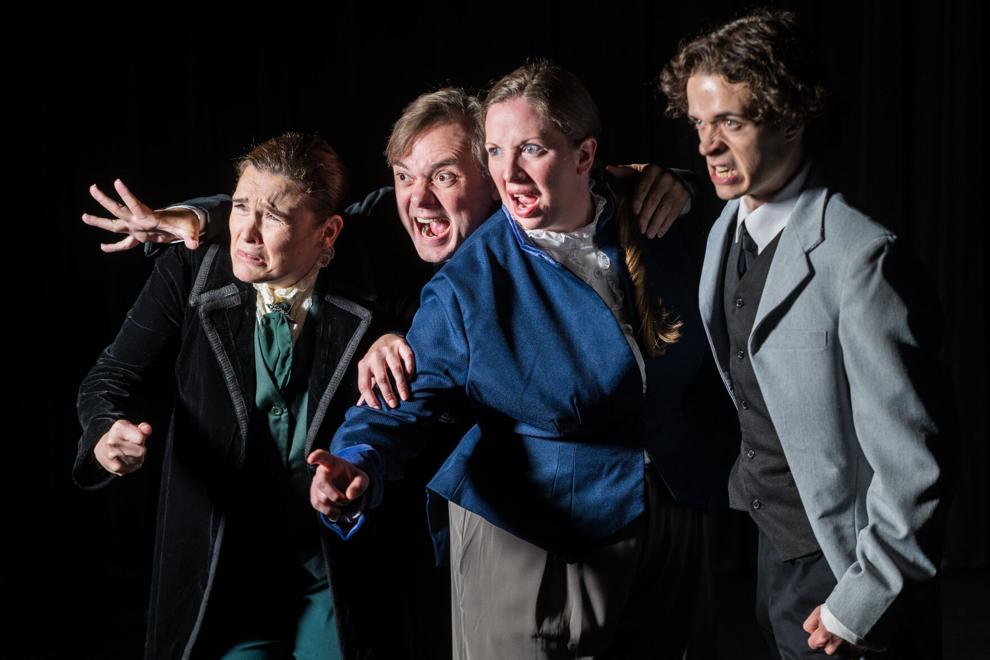 During the first production meeting in September, Paonessa discussed ideas with designers Jo Averill-Snell, Rob Broadwater, Brian Smallheer, and Katrina Stevenson as to how they're approaching the show. According to David M. Jenkins, producing artistic director at Jobsite, aesthetically this production is not going for period accuracy but instead for a "alternate universe/comic book" London inspired by things like Alan Moore's graphic novel "From Hell." Binge-watchers of shows like "Penny Dreadful" and "The Nevers" will also find the look and feel familiar.
The cast features Giles Davies as Dr. Henry Jekyll; Jonelle M. Meyer as Edward Hyde/Poole/Surgical Student/Police Doctor; Brian Matthew Shea as Edward Hyde/Sir Danvers Carew/Inspector/O. F. Sanderson/Richard Enfield; Blake Smallen as Edward Hyde/Dr. H. K. Lanyon/Police Doctor/Surgical Student; Nicole Jeannine Smith as Edward Hyde/Gabriel Utterson; and Taylor Tveten as Elizabeth Jelkes.