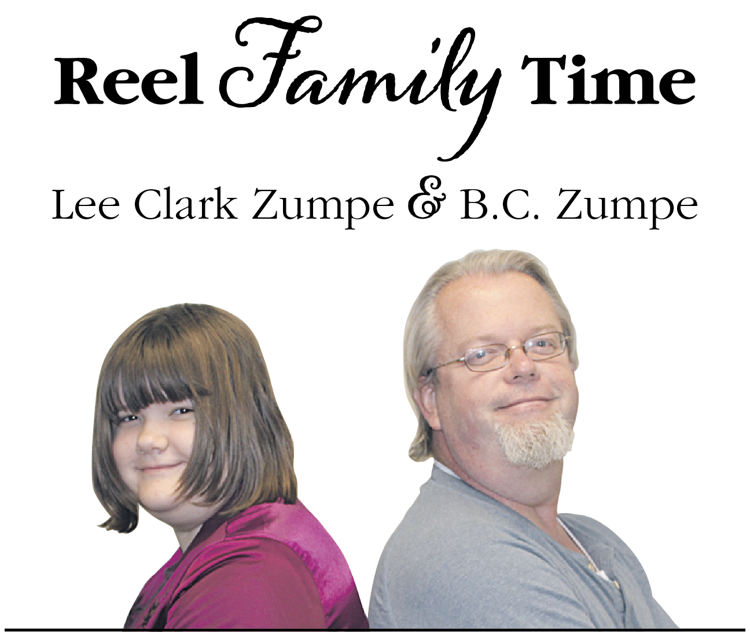 Sometimes, the film that Hollywood delivers fails to meet the expectations of the individual viewer. That doesn't necessarily mean that it's a bad movie — just that it didn't appeal to a specific viewer.
No matter how hard film critics strive to be objective in their assessment of a film, it's nearly impossible not to allow that first-person subjective point of view to influence their analysis.
The critical response to Chris Sanders' new adaptation of "The Call of the Wild" has been somewhat lukewarm. To be fair, this is Sanders' first live-action project — but he's no newbie in the movie-making business. He is best known for co-writing and directing Disney's "Lilo & Stitch." He also served as cowriter and co-director on "How to Train Your Dragon" and as director and co-writer on "The Croods." His experience with animated features likely played a role in the decision to employ CGI for animals in "The Call of the Wild."
The film is saddled with exasperating technical issues, oversimplification and plot modifications.
Based upon Jack London's short adventure novel published in 1903, the story follows the journey of a domesticated St. Bernard/Scotch Collie dog named Buck who is unexpectedly taken from his pampered life in "sun-kissed Santa Clara Valley" when an opportunist abducts him and sells him. Buck is shipped north, where the Klondike Gold Rush meant prospectors and speculators were willing to pay good money for "every tide-water dog, strong of muscle and with warm, long hair, from Puget Sound to San Diego." Having grown accustomed to the lap of luxury, the abuse and exploitation Buck suffers early in the story underscores his dislodgment from civilization to a place where "all was confusion and action, and every moment life and limb were in peril."
Buck quickly learns "the law of club and fang."
François (Cara Gee) and Perrault (Omar Sy), couriers for the Canadian Government, purchase Buck and train him as their new sled dog on their remote mail-delivery route. His new masters treat him well and he gradually embraces his life as a laborer. As London wrote more than 100 years ago, "he worked faithfully in the harness, for the toil had become a delight to him."
Circumstances deliver him into the hands of less benevolent masters, and, later, to John Thornton (Harrison Ford), who helps him complete his journey.
There have been at least six adaptations of London's novel prior to Sanders' version, including a 1923 silent film, the 1935 version starring Clark Gable and Loretta Young, and a well-received 1997 adaptation starring Rutger Hauer. Snoopy even took a crack at the role of Buck in "What a Nightmare, Charlie Brown!," loosely based upon London's work.
What's wrong with the new version? For starters, it's a little bit too Disneyesque. For a book that highlights the human capacity for brutality — as evidenced in certain acts of cruelty toward animals — Sanders' film keeps most of the violence off screen. Deaths go unseen. There's hardly a trace of blood.
But it's the CGI animals and the use of green screens that really do a great disservice to the source material. Rendered using computer-generated imagery and the motion-capture performance of Terry Notary, Buck — and the other animals in the film — come across as cartoonish and unnatural. Too often, the film's main character leads us deep into uncanny valley territory. To make matters worse, the film was not shot on location: It was shot on sets in Los Angeles. It's hard to empathize with Buck's transformation when neither the animal nor the environment feels authentic.
All of these points make this a mediocre attempt at bringing "The Call of the Wild" to a new generation from my point of view. But this movie wasn't necessarily made for me. Rated PG, it seems 20th Century Studios probably had younger viewers in mind when they trusted Sanders with this new adaptation. Viewed from that perspective, the film is certainly as entertaining as the first version of the story I read. I was probably in middle school when I started reading "Classics Illustrated" comic books, a series that featured adaptations of literary classics. Although the comic book may have omitted plot details and minimized London's themes, it still got the point across — and it did so in a way that kept me interested.
In the end, Sanders stays true enough to London's novel to engage the target audience. That's what really matters.
Assistant reviewer B.C. Zumpe, a 13-year-old, shares her thoughts on the film:
I started reading a comic book adaptation of "The Call of the Wild." I haven't finished it, but I still noticed differences in the story and the movie.
I thought the movie "The Call of the Wild" was excellent. The story took place around the time of a gold rush in Canada. Buck, a dog, lived with a judge and his family in California. One day, when Buck misbehaved, he was sent out onto the porch. That night, he was dog-napped so that he could be sold as a work dog to people heading to Canada seeking gold.
Taken from his home, Buck seeks a new master. Some of his owners are good and kind. Others are mean and abusive. Along the way, Buck learns to be his own master.
Buck is taken in by John Thornton, played by Harrison Ford. Ford is best known for his role as Han Solo in the Star Wars films and as Indiana Jones in "Raiders of the Lost Ark" and its sequels. Thornton shows Buck love. He also helps Buck reconnect with the wilderness. In return, Buck is loyal to Thornton and helps him live a better life.
I did notice that Buck didn't look exactly like a real dog. It was easy to ignore. I was still able to enjoy the story and feel empathy for Buck.
The movie made me want to try reading the book. I think other kids my age would enjoy the movie because it is emotional and heartwarming. It has adventure and it teaches you to follow your instincts.
Lee Clark Zumpe is entertainment editor at Tampa Bay Newspapers and an author of short fiction appearing in select anthologies and magazines. B.C. Zumpe, Lee's 13-year-old daughter, is a middle school student, film buff and aspiring writer and director.