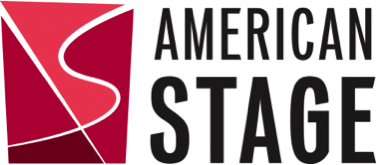 ST. PETERSBURG — American Stage will continue its 2020-21 "Reimagine" season with "Kate: The Unexamined Life of Katharine Hepburn" by Rick Foster.
The production will premiere Wednesday, Nov. 11 and will continue through Sunday, Nov. 29. The play tells the story of the unconventional, independent, and formidable Katharine Hepburn, raised by her parents to speak out, sharpen her mind and engage the world fully. As Kate, age 92, reflects on her life, loves and Hollywood memories, she reveals uncharted emotional waters, exposing a side of Ms. Hepburn audiences have never seen.
In this one-woman performance, Janis Stevens returns to American Stage to play the iconic actress in a role specifically written for her by the playwright. Stevens was last seen in "Long Day's Journey into Night." The show is under the direction of Benjamin T. Ismail, who previously directed "Between Riverside and Crazy" and "Othello," part of American Stage's Shakespeare Lite series.
"Sometimes the perfect actor and the perfect role align and provide the opportunity for a transcendent performance experience," said Stephanie Gularte, chief executive and producing artistic director at American Stage. "I am thrilled for the opportunity to bring this powerful depiction of an American icon, Katharine Hepburn, performed by a modern American theatre master, Janis Stevens."
This virtual production includes the first physical set American Stage has built since March 2020, set in the "Attic of Katharine Hepburn's mind" — an ethereal place that helps Katharine conjure and examine various moments of her life. Filled with family memories, film memorabilia, and even a ghost or two, this attic serves as the backdrop and catalyst for an epic exploration.
This is the second production in American Stage's Digital Theatre Series. The series began in October with "Letters to Kamala," an American Stage commissioned work by Rachel Lynett. The series will continue in December with "Nosotros La Gente (We The People)," an American Stage commissioned work by Jerry Montoya.
"Kate: The Unexamined Life of Katharine Hepburn" runs select dates Nov. 11-29. The first week of performances will be live, with the recorded stream being shown the following two weeks. The material is intended for ages 14 and older. There are adult situations and language, including a description of a suicide.
In addition to Ismail, the creative team includes Rachel Harrison, production coordinator; Jerid Fox, production designer; Gail Russell, costume designer; and Jill Castle, costume assistant.
This season, American Stage has introduced a new membership program that provides all-access, all-season to streaming productions performed live on their Virtual Stage, including "Kate: The Unexamined Life of Katharine Hepburn." Memberships can be purchased individually or by household. Patrons can learn more about memberships, including the benefits of being a member and the three different types of memberships, at americanstage.org/membership.
Individual live ticket streams are available for $25. Individual live ticket stream performances run Nov. 11-15.
Individual recorded ticket streams are available for $15 for performances beginning on Nov. 20 and running select dates through Nov. 29.
Live and recorded streams both include a single stream of "Kate: The Unexamined Life of Katharine Hepburn" for six hours from the time of the performance.
For information, call 727-823-7529 or email at boxoffice@americanstage.org.
American Stage Theatre operates as a non-profit 501(c)(3) in St. Petersburg, providing live theatrical productions as a professional regional equity theatre since 1977. As Tampa Bay's longest-running, most critically-acclaimed professional theatre company, its vision is to be a vital arts leader, connecting the community to world-class productions that celebrate the most powerful stories of the moment and the most defining stories from our past.
American Stage's year-round accessible programming brings the power of quality live theatre to each generation with our Mainstage Season, 21st Century Voices: New Play Festival, American Stage in the Park and AS Education & Outreach. This year marks the launch of the Virtual Stage and Academy, providing continued community engagement and learning opportunities for audiences and students of all ages through live streaming performances and classes. American Stage believes that through the telling of dynamic stories, theatre has the power to unite us in our shared experiences and to deepen our connection to one another through the illumination of diverse perspectives.