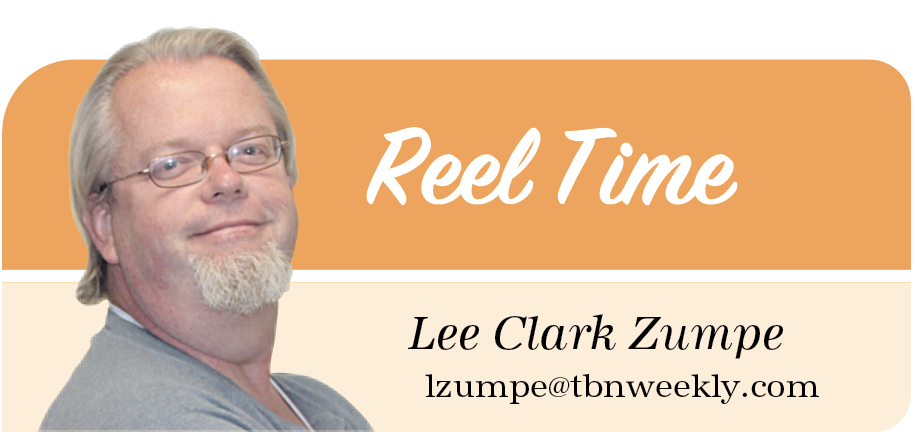 New D&D film captures spirit of role-playing fantasy game
Let me begin with a shocking confession: I have never played Dungeons & Dragons.
Oh, I was unquestionably part of the target market. When Gary Gygax and Dave Arneson introduced the fantasy tabletop role-playing game in the mid-1970s, I was already leaning heavily into the fantasy genre in my taste in books and comic books. My fondness for tales of sword and sorcery was almost as keen as my love of horror fiction.
It's not that I wasn't aware of D&D. By the early 1980s, every kid in America had heard of Tactical Studies Rules, or TSR. I even owned a few of the original core rulebooks, including the "Players Handbook" and "Monster Manual." I also recall how it got caught up in that era's "Satanic panic" idiocy, with proto-QAnon crusaders falsely linking the game to devil worship, a worldwide cabal, and human sacrifices. 
Yet, somehow, I never actually had an opportunity to play. I had a few friends in high school that hosted ongoing campaigns, but they never invited me to join — which is fine. It's fine.
The popularity of D&D almost certainly influenced Hollywood in the 1980s. That decade saw a flood of fantasy films hit the big screen, including "Clash of the Titans," "Dragonslayer," and "Excalibur" in 1981; "The Beastmaster," "Conan the Barbarian," and "The Sword and the Sorcerer" in 1982; "Fire and Ice" and "Krull" in 1983; "Conan the Destroyer" and "The NeverEnding Story" in 1984; and "The Black Cauldron," "Ladyhawke," "Legend," "Red Sonja," and "Wizards of the Lost Kingdom" in 1985. 
TSR greenlit an animated television series, "Dungeons & Dragons," based on the role-playing game. It ran on CBS from 1983 to 1985. The show revolved around a group of friends who are transported to a fantasy realm while on an amusement park dark ride. The show was popular during its original run and has since gained a cult following.
"Dungeons & Dragons: Honor Among Thieves," directed by Jonathan Goldstein and John Francis Daley, was released March 31 by Paramount Pictures. Here's the good news: You don't have to be a veteran RPG player to enjoy the film. On the other hand, if you are a lifelong devotee of the game, you will adore all the namedrops, Easter eggs, and campaign quips that underscore the script's self-aware humor. The film boasts a simple, well-constructed and easy-to-follow story, thoughtfully executed and acted, full of amazing action sequences, light drama, lots of charm and sparkle, and compelling characters with interesting backstories.
The film's official synopsis describes a charming thief and a band of unlikely adventurers who undertake an epic heist to retrieve a lost relic. When things don't go according to plan, they find themselves facing treachery, betrayal, and an even greater peril. 
The film opens with Edgin Darvis (Chris Pine), a bard and former member of the Harpers, pleading his case to a prison board in an attempt to gain early release for himself and his colleague and friend, the barbarian Holga Kilgore (Michelle Rodriguez). The two were sentenced to imprisonment due to a heist in which Edgin attempted to recover the Tablet of Reawakening so he could resurrect his wife, who was killed by a Red Wizard.
After Edgin and Holga leave the prison, they travel to Neverwinter to find Edgin's daughter Kira (Chloe Coleman). She has been poisoned against her father by one of Edgin's former associates, Forge Fitzwilliam (Hugh Grant), a rogue and con artist. Forge, now aligned with the wizard Sofina (Daisy Head), has become Lord of Neverwinter and — as evidenced by the lies he continues to feed Kira — is clearly up to no good. Forge and Sofina attempt to have Edgin and Holga killed, but the two escape and begin working on a plan to rescue Kira. 
To assist them, the recruit Simon Aumar (Justice Smith), a half-elf wild magic sorcerer; and Doric (Sophia Lillis), a tiefling druid raised in the Neverwinter Wood. Along the way, they also are aided by Xenk Yendar (Regé-Jean Page), a paladin.
Highlights of the film include a Monty Pythonesque graveyard encounter, an undead army, a visit to the Underdark, and a chubby dragon that somehow seems like a bizarre reincarnation of Garfield, only significantly more ferocious.
Pine's performance absolutely makes all this preposterousness work. He solicits empathy and he expresses sincerity. Pine intentionally curbs the role of Edgin, painting him as noble but never domineering. Edgin leads only when necessary; otherwise, the character works as part of a team whose members are all valued equally. He is their cheerleader when morale is flagging, and he learns to acknowledge his shortcomings.
It's rare that a film lives up to its own hype. It's even more uncommon when a film exceeds expectations. "Dungeons & Dragons: Honor Among Thieves" is an unexpectedly delightful, lighthearted, enchanting adventure. At its heart, the film encourages reluctant heroes to fight for fairness, equality, and justice. This film is strong enough to launch a franchise.
If the campaign objective is to present a thrilling adventure — fraught with danger and difficulty — that challenges a group of insecure heroes to be better than they ever believed they could be, "Dungeons & Dragons: Honor Among Thieves" absolutely succeeds. It delivers compelling character arcs, spins an exhilarating yarn, and simultaneously manages to convey the essence of the beloved roleplaying game. 
I suppose I should try playing Dungeons & Dragons. I still know at least one member of that group that played every weekend in the 1980s. Maybe we could start a campaign. They're probably all too busy — which is fine. It's fine.