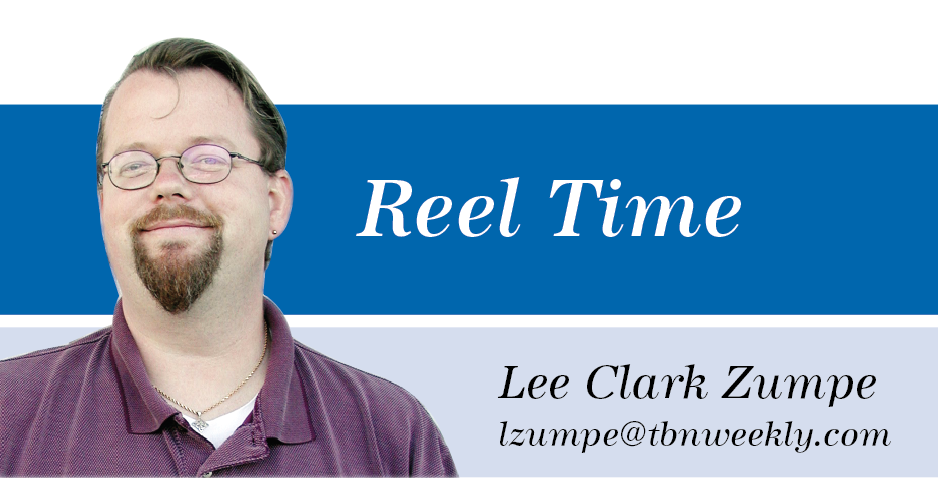 Among the classics I was instructed to read throughout my four years of high school were Charles Dickens' "Great Expectations," Thomas Hardy's "The Return of the Native," Aldous Huxley's "Brave New World," James Joyce's "A Portrait of the Artist as a Young Man," and William Faulkner's "The Sound and the Fury." Surprisingly, I do not recall any teacher assigning Kurt Vonnegut's "Slaughterhouse-Five" — but that may be because I had already read it. While I acknowledge the great debt owed to my Seminole High School ELA and literature teachers — Tim Waller, Cynthia Braunstein, and Sarah Allen — for introducing me to so many literary greats, it was a stubborn nonconformist fellow student who insisted I read Vonnegut.
It is entirely possible that the copy of "Breakfast of Champions" on my shelf at home is the same one he handed to me in ninth grade. "The Sirens of Titan" followed, along with "Slapstick" and "Player Piano." I got around to "Slaughterhouse-Five" eventually.
As a writer of horror fiction, when I am asked to point to my primary influences, H.P. Lovecraft is at the top of the list, with Edgar Allan Poe, Nathaniel Hawthorne, Lord Dunsany, Clark Ashton Smith, and Robert E. Howard chattering away in the shadowy aisles of the library inside my skull. I have come to realize I owe Vonnegut an apology, because his voice is in that cacophony, too. My writing may echo Lovecraft's cosmicism, but it also is infused with Vonnegut's humanism.
But enough about me.
Filmmaker Robert Weide first approached Vonnegut with a proposal to make a documentary about the author's life in 1982. At the time, Weide had only one professional credit to his name: He had worked on the 1982 PBS documentary movie "Marx Brothers in a Nutshell." By sheer coincidence, Vonnegut had watched and enjoyed the PBS documentary. He responded favorably to Weide's proposal. The door was open. The two met in person and filming began in 1988.
The end result is "Kurt Vonnegut: Unstuck in Time," directed by Weide and Don Argott, which premiered in select theaters and on video on demand Nov. 19 from IFC Films.
Weide originally expected to raise the funding and complete the film within a year. Instead, it took 33 years to complete the endeavor and deliver the definitive documentary covering Vonnegut's extraordinary life and work. Except "Kurt Vonnegut: Unstuck in Time" isn't really what the filmmaker originally envisioned. Somewhere along the way, it evolved into something different.
The documentary provides the obligatory biography of the author, spanning his childhood in Indianapolis, Indiana; his experiences in the European theater during World War II; his work as a publicist for General Electric; and his family life. Weide covers a range of personal triumphs and losses, and — with captivating perceptiveness — examines the hardships and the sacrifices made by writers.
Weide — who himself found fame as the principal director and an executive producer of "Curb Your Enthusiasm" — did not anticipate the fact that he and Vonnegut would become close friends. The filmmaker gradually becomes the writer's personal archivist, collecting and cataloguing family films, recordings of lectures, and boxes full of notes, manuscripts, and rough drafts.
Weide plays with Vonnegut's idea of being "unstuck in time," the phenomenon faced by Billy Pilgrim in "Slaughterhouse-Five" when he is disentangled from the natural flow of human life. In the documentary, the filmmaker sometimes rejects a linear narrative and catapults back and forth between time periods in order to reveal how incidents and experiences separated by decades correlate in unpredictable ways. Those leapfrog moments are neither jarring nor enigmatic, and the viewer is never confounded by the filmmaker's artistic license.
A fan who became a friend, Weide effectively humanizes Vonnegut by showing glimpses of his interactions with family members; chronicling his reaction upon returning to the places he resided in his youth; and compelling him to share memories of the 1945 bombing of Dresden, which clearly shaped his worldview. It is evident that the documentary was a labor of love for Weide, but the fondness he felt for Vonnegut in no way undermines the quality of work. Rather than putting Vonnegut on a pedestal, the filmmaker makes him even more approachable.
It seems likely that Weide amassed far more archival footage than is shown in "Kurt Vonnegut: Unstuck in Time," but what is included is significantly candid and personal. The documentary is as much about the intimate friendship that developed between the two men over the years as it is about Vonnegut's life as a beloved author. It is both an account of a major figure in American literature and a memoir of a cherished relationship.
Vonnegut did not live long enough to see his friend complete the documentary. The author died in 2007, leaving behind a treasured literary legacy that includes 14 novels, three short story collections, five plays, and five nonfiction works. I am ashamed to admit that I haven't read all of his works. After watching ""Kurt Vonnegut: Unstuck in Time," I intend to remedy that in the near future.