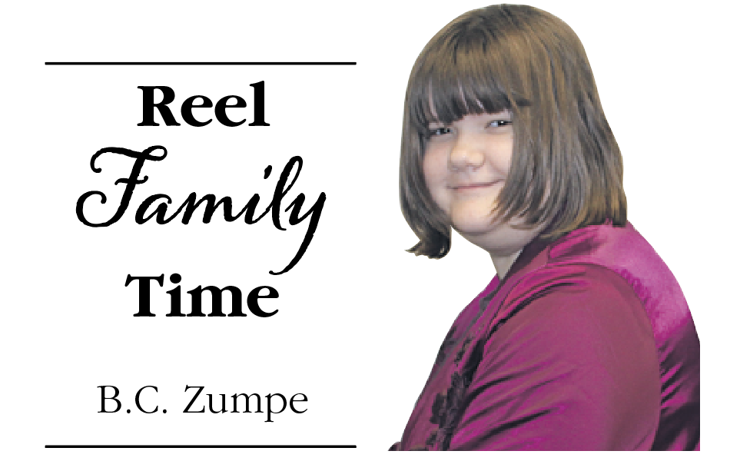 I have a confession to make about "The Lion King."
I haven't seen the original 1994 animated film all the way through. There was a point where I didn't really like the movie, and I don't really remember why. I was kind of afraid of Scar, like most little kids probably were. Even listening to the music bothered me. When my parents took me to see the "Festival of the Lion King" show at Disney's Animal Kingdom, I wanted to leave the show.
Over the years, it stopped bothering me.
I started watching Disney Junior's "The Lion Guard," and I was introduced to Simba's son, Kion. Kiara from the sequel was also in it. There were new friends and old friends. I started to like and understand the story.
This brings me to my review of Disney's new version of "The Lion King." The director is Jon Favreau, who I know as "Happy" Hogan from the Marvel Cinematic Universe. In addition to acting, Favreau directed "Iron Man" and "Iron Man 2" as well as the 2016 live action remake of "The Jungle Book."
The key to success for this new version of "The Lion King" is in making the CGI animals realistic. I think they did very well with the talking animals, setting a new standard for films featuring comparable special effects. The animals didn't look creepy or unrealistic. It was easy to believe that they could talk and sing. 
The scenery was pretty and true-to-life, and it reflected the animated panoramas seen in the original film. The famous opening sequence of the film was recreated, and they did a good job with it. 
For those who haven't seen the original film, the story follows a new prince called Simba (which is actually Swahili for "lion"), who is introduced to the Pride Lands. It's a happy time for King Mufasa and Queen Sarabi, but not for Simba's uncle Scar, who wants the throne for himself.
Mufasa and Scar have a relationship similar to Thor and Loki, except Loki is a little bit more likable. Mufasa tries to guide Simba to be a good king. Scar tries to make Simba go to the Outlands against Mufasa's wishes. Simba and his best friend Nala go to the Outlands to prove Simba's bravery. When they get there, they are attacked by hyenas. With help from Zazu and Mufasa, they escape.
Scar comes up with a plan with the hyenas to get rid of Simba and Mufasa. Scar leads Simba to the gorge so he can "find his roar." The hyenas start a wildebeest stampede that goes through the gorge with tragic results.
At the insistence of Scar, Simba flees. In exile, he meets Timon and Pumbaa. They teach him to eat bugs and live the "Hakuna Matata" life. Simba is happy with his new friends and his new life. Eventually, though, he reunites with an old friend who encourages him to come home and take his place as king.
The cast was well-picked. JD McCrary stars as young Simba and Donald Glover stars as adult Simba. Both of them do well portraying the character. Shahadi Wright Joseph stars as young Nala, Simba's friend and future love interest. Beyoncé Knowles-Carter, who you've probably heard of, stars as adult Nala. James Earl Jones reprises his role as Mufasa. Alfre Woodard did a good job as Sarabi. John Oliver is Zazu, the king's advisor. John Kani voices Rafiki, a spiritual mandrill. Billy Eichner and Seth Rogen are Timon and Pumbaa. They add welcome comic relief to the film.
I thought the music was catchy. I particularly liked their version of "The Lion Sleeps Tonight." 
I think fans of the original film and Disney fans should go see this movie. I enjoyed the film a lot. I would like them to do a new version of the sequel.
B.C. Zumpe is a middle school student, film buff and aspiring writer and director.