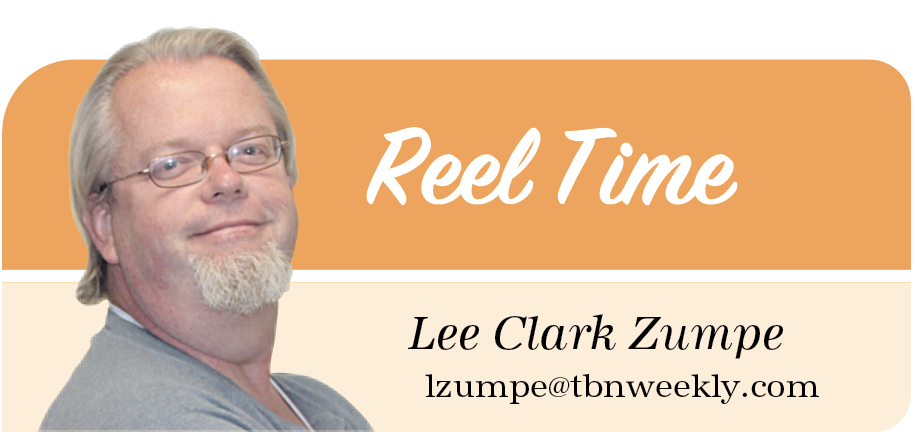 The practice of criminal profiling has existed in some form for more than a century. In 1888, London surgeon Thomas Bond provided an assessment of the technique employed by the Whitechapel serial killer known as Jack the Ripper. In evaluating the mutilated bodies of several victims, Bond developed a theory that the killer exhibited misogyny and rage, possessed great physical strength, maintained his composure while committing his crimes but was "subject to periodic attacks of homicidal and erotic mania."
Thanks, Sherlock.
Sarcasm aside, Bond's work was groundbreaking. Some point to him as the first offender profiler. If nothing else, he provided a template for future law enforcement agencies tasked with investigating brutal crimes and apprehending sadistic killers.
Fast-forward to 1995: Retired FBI agent John E. Douglas publishes "Mindhunter: Inside the FBI's Elite Serial Crime Unit." In the 1970s, Douglas pioneered new investigative techniques at the FBI. Utilizing a mix of psychology, pattern recognition, and inductive/deductive reasoning, Douglas championed offender profiling as a tool to be used in the pursuit of serial killers, sex offenders, and other violent criminals.
Douglas provided the inspiration for several fictional characters, including Jack Crawford in the 1991 film "The Silence of the Lambs," as well as FBI profilers Jason Gideon and David Rossi on the television series "Criminal Minds." A screenplay based on his 1995 book was adapted for Netflix as the crime thriller series "Mindhunter," which ran for two seasons from 2017 to 2019.
Douglas is currently teaching a masterclass on offender profiling.
Closer to home, Dr. Bryanna Fox, a former FBI special agent, is an associate professor in the Department of Criminology and faculty affiliate of the Florida Mental Health Institute at the University of South Florida. Fox teaches courses in forensic psychology and criminal profiling at USF. She and her graduate students are at the center of a new ABC News true crime docuseries, "The Lesson Is Murder," which debuted March 23 on Hulu.
The limited series includes three episodes. The first episode involves serial killer Will Davis, a nurse convicted of killing four patients. The second episode features Robert Fratta, who was convicted of killing his estranged wife in a murder-for-hire scenario.
The subject of the final episode is Ivié DeMolina, convicted for her part in two murders.
Fox and her team seek to understand what motivated these individuals to commit their crimes. They are trying to identify triggers that may have caused a sudden shift in their behavior as well as parsing a variety of factors that may have contributed to their actions.
Each episode takes the same approach: studying police reports, conducting interviews with people involved in the case, and collecting background information about the offender. This prep work culminates in a face-to-face dialogue between Fox and each convicted killer.
Aside from one unexpected confession, "The Lesson Is Murder" doesn't cover any uncharted territory. It provides an abbreviated overview of how criminologists develop and test theories of criminal behavior. Each episode offers a summary of the crime, followed by the step-by-step process involved in crafting a profile for each offender. While the three convicted killers profiled have strikingly dissimilar backgrounds, they all share certain personality traits that clearly laid the foundation for their crimes.
Each graduate student is assigned a specialty, ranging from "legal strategist" and "data specialist" to "analyst" and "skeptic." Most of the students don't really stay in their designated lane and make pertinent contributions in open classroom discussions. Fox leads the conversation, challenging the students to constantly dig deeper and seek insight through thorough research and interviews with the felons' friends, family members, and coworkers.
Fox makes it clear that their goal is to better understand why killers kill and to develop psychological profiles to help law enforcement agents solve crime, prevent crime, and reduce crime. It's the same focus of the course Fox teaches at USF and of several studies she has published in academic journals.
According to Fox, the idea for the show was inspired by her forensic psychology class at USF.
"Criminology is not like what you see on' Criminal Minds' — I wanted to do a show where I can show the actual process of how cases are solved: using research and science," Fox said. "I also want the viewers to learn scientific and research-based information from this show, so they can identify red flags on their own and report suspicious activity to law enforcement."
As is common with these types of series, some sequences — particularly the classroom discussions — felt more scripted than spontaneous. These are students, not actors. The producers put too much effort into making the finished product flawless.
In a documentary series, imperfections — offhand remarks, false starts, garbled dialogue, and lulls in conversation — add to the authenticity. These little blemishes do occur throughout the prison interviews, as time restrictions probably made reshooting a segment impractical.
The prison interviews act as the centerpiece for each episode of "The Lesson Is Murder." Listening to how each subject twists their story to suit their purpose is both fascinating and frightening. The interviews highlight specific traits that seem to connect them: desire for power, lack of empathy, and detachment from their victims.
The series also touches on a subset of criminology: Victimology, or the study of crime victims. Victimologists explore the relationships between victims and offenders to understand why some are more likely than others to become victims of a crime. It is an innovative approach that should provide new insights.
Hopefully, viewers will want to see more of Fox and her students in the future. The biggest downside of "The Lesson Is Murder" is that it's currently limited to three episodes.