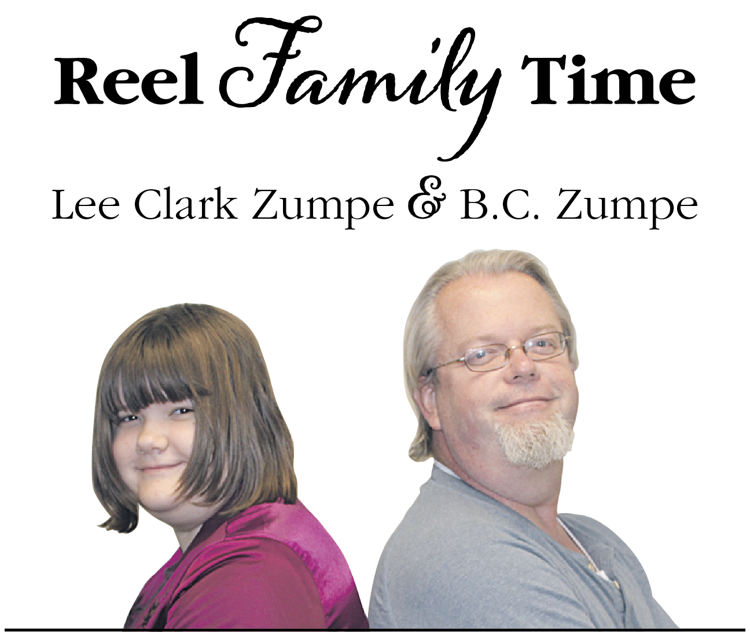 Two things about director Danny Boyle's new romantic comedy: First, Boyle owes a debt of gratitude to "Bohemian Rhapsody," last year's Queen biopic; and second, Hollywood has brainwashed me into looking for villains in every movie.
Let me explain.
"Yesterday" is nothing like "Bohemian Rhapsody," but it has likely benefitted from the hype surrounding that film as well as this year's "Rocketman." The success of these two biographical musicals have set the stage, and moviegoers are liable to see more films charged with the music from that era.
Boyle's film doesn't strike me as one that would normally secure wide release in America. It's a charming, feel-good singalong product that never quite lives up to expectations but manages to entertain if not amaze or astound audiences. Himesh Patel, the film's lead actor, is not well known in America, having played Tamwar Masood on the British soap opera "EastEnders" from 2007 through 2016. In "Yesterday," Patel plays struggling musician Jack Malik. "Downton Abbey" alum Lily James plays Jack's friend and manager Ellie, who wishes their relationship was romantic. James is more familiar to American audiences from her breakthrough role in 2015's live-action remake of "Cinderella" as well as her performance in films such as "Baby Driver" and "Mamma Mia! Here We Go Again."
No offense, but this strikes me as the type of solid British comedy that usually is treated to respectful but short runs in select chain theaters and art-house film venues. Universal Studios, the distributor, deserves credit for recognizing the film's potential to appeal to a wider audience.
For the premise of "Yesterday," Boyle rips a page out of Rod Serling's "Twilight Zone" playbook. Jack, having condemned himself as a failure as a musical artist, is hit by a bus. When he wakes up, he discovers that nobody has ever heard of the Beatles. It isn't long before he realizes he can benefit from the world's collective memory loss.
What follows is a journey of self-discovery for Jack as he reevaluates the measure of success. Kate McKinnon, in a supporting role playing big-shot music agent Debra Hammer, provides a perfect example of what not to do. Ed Sheeran, starring as himself, opens doors for Jack that might have been best left closed.
I confess that I expected Sheeran to adopt a more hostile disposition in the film, turning into an envious musical rival that would somehow seek to dethrone Jack and reveal his secret. I blame Hollywood. I've been conditioned to look for external antagonists as a source of conflict. Not even McKinnon's character serves that purpose in "Yesterday." The conflict is completely internal.
With excellent performances from a talented cast, "Yesterday" is engaging, energetic and occasionally ingenious. It's also a little disappointing. Boyle sets up certain scenes that could have significant emotional impact but fails to mine them for their true potential. Other sequences feel like comedy skits that play on too long.
The film's strength lies in the awkward chemistry between Patel and James. As with any good romantic comedy, the audience is rooting for them from the beginning. Set against the backdrop of a clever premise and a soundtrack that features some of the greatest songs ever written, "Yesterday" delivers something blissfully unpretentious and a little bit magical to the screen.
Assistant reviewer B.C. Zumpe, a 12-year-old, shares her thoughts on the film:
It's hard to imagine a world without the Beatles.
In the film, a musician named Jack Malik wakes up and thinks he is the only one who remembers them, along with other significant things. "Yesterday" reminds us how important the music of the Beatles was — and is — to the world.
Jack is a good singer, but he has been unable to find success in the music business. After an accident, he discovers the rest of the world has forgotten about the music of the Beatles. A cosmic event has changed the world. A lot of important things have gone away.
Jack feels that he is the only one who can bring the Beatles' music to everyone; but he also wants to be successful and admired.
Ed Sheeran appears to invite Jack on a tour in Moscow. Even though the film focuses on Beatles music, there are still references to current interests. In the eyes of people other than Jack, the Beatles songs he is performing — and claiming as his own — are brand-new.
The film shows how fame can come at a price. One example is even though Jack is famous, he feels guilty about plagiarizing the songs. As the story proceeds, he learns that a successful life doesn't mean being famous.
Other themes in "Yesterday" involve telling the truth and going after who you love.
Ellie is the most sympathetic character and probably the strongest character in the movie. She helps Jack find his way. Jack's manager and, to some extent, Ed Sheeran are antagonists in that they become obstacles impeding his path to happiness.
Although I found it difficult to believe that everyone could forget about the Beatles, I thought the story was moving. For comic-book fans, the set-up is similar to the Marvel series of "What if?" stories. Having watched 1964's "A Hard Day's Night" with my parents and being a fan of the Beatles myself, I enjoyed hearing the music and I noticed visual references to the earlier film directed by Richard Lester.
"Yesterday" is a not a blockbuster movie, but it is enjoyable in a different way. It makes you think about love and how great music helps you to forget your troubles.
Beatles fans and fans of romantic comedies will enjoy this film and its central message that success is not the same as being famous.
Lee Clark Zumpe is entertainment editor at Tampa Bay Newspapers and an author of short fiction appearing in select anthologies and magazines. B.C. Zumpe, Lee's 12-year-old daughter, is a middle school student, film buff and aspiring writer and director.