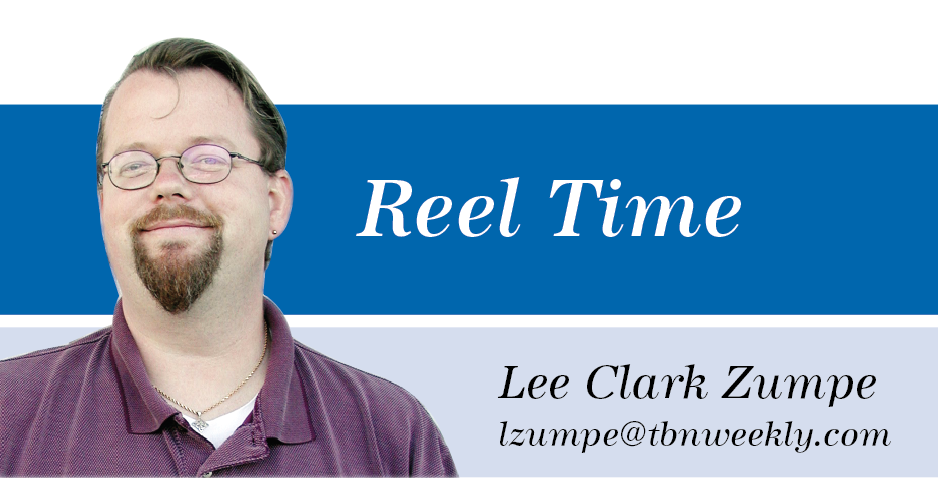 In his 1973 book "Strange Monsters & Great Searches," author George Laycock recounts a dozen tales about implausible creatures, including one leviathan that washed ashore in 1896 in St. Augustine. That giant of the deep was initially identified as a colossal octopus with tentacles 100 feet long. More than a century after its initial discovery, scientists continued to conduct tests on tissue removed from the carcass, though a 1995 analysis repudiated the notion that beachgoers had stumbled upon an authentic sea monster. It turned out the behemoth was nothing more than the blubber layer of a dead whale.
Our collective fascination with cryptids — animals that have been claimed to exist but never proven to exist, according to Merriam-Webster's Unabridged Dictionary — predates the modern era's Bigfoot-hunting reality shows. Sea monsters and underwater denizens occupy one branch of this fantastic phylogenetic tree of fabled creatures. They have inhabited our thoughts and invaded our nightmares for centuries, providing the impetus for mythological beasts such as the Kraken, Morgawr, and Cetus, as well as the imaginative renderings of sea serpents found on navigational maps from the age of exploration. Sea-dwelling creatures persist in modern culture, appearing in literature, television and cinema — from H.P. Lovecraft's horror novella "The Shadow over Innsmouth" to an array of films such as "Creature from the Black Lagoon," "It Came from Beneath the Sea," "Deep Star Six," "Underwater," "The Shape of Water" and "Sea Fever."
Of course, not all tales about sea creatures are scary. In addition to plenty of family-friendly adaptations of "The Little Mermaid," those looking for stories involving mythic sea creatures making contact with human civilization can look to the Hayao Miyazaki anime classic "Ponyo" or, for some campy fun, the old 1970s Sid and Marty Krofft Saturday morning live-action show "Sigmund and the Sea Monsters."
Thanks to Pixar Animation Studios and Walt Disney Studios, the computer-animated coming-of-age fantasy film "Luca" joins this fascinating subgenre. "Luca" was originally intended to be released in theaters June 18; however, due to continuing concerns due to the pandemic, film was instead released direct-to-streaming on Disney+ on that date.
The first thing viewers may notice about "Luca" is that it bears a striking resemblance to the 2011 Pixar short "La Luna." The reason? Both "Luca" and "La Luna" are directed by Enrico Casarosa. "Luca" is Casarosa's first feature film. His previous effort for Pixar earned an Academy Award nomination for Best Animated Short Film.
Like "La Luna," "Luca" is set in Italy and revolves around a young boy who happens to be part of a community of sea-dwelling creatures. Luca (Jacob Tremblay) lives with his family beneath the waters somewhere near the small coastal town of Portorosso on the Italian Riviera. Bored with his daily routine, he seeks adventure. One day he meets Alberto (Jack Dylan Grazer), another young sea-person who is out salvaging sunken human artifacts. Luca follows Alberto to an island and discovers that his species can fully transform into a human when completely dry.
Luca and Alberto become fast friends and begin making plans to secure a Vespa and travel the world.
When Luca's parents (Maya Rudolph and Jim Gaffigan) discover he has been spending time on the surface, they decide to send him deeper into the ocean to live with his peculiar Uncle Ugo (Sacha Baron Cohen) to keep him safe. Unsurprisingly, the threat of banishment to the unlighted depths convinces Luca to run away to the surface. There, he convinces Alberto to leave his island and explore the nearby city of Portorosso in hopes of finding a Vespa.
In Portorosso, Luca and Alberto meet and befriend Giulia (Emma Berman), a human girl obsessed with winning the town's annual triathlon. She is determined to dethrone Ercole (Saverio Raimondo), the reigning champion and a bombastic bully.
"Luca" plays out as a charming coming-of-age story against the backdrop of an unforgettable summer. The film struggles through its first act, relying a little too heavily on all-too-familiar situations. Luca and Alberto both share a fascination with the human bobbles and trinkets found scattered across the seafloor. Their enthrallment with these objects calls to mind Ariel's treasure trove in "The Little Mermaid." The overassertive nature of Luca's mother felt unnecessarily dictatorial. Much like Nemo's overprotective father in "Finding Nemo," her inflexibility gradually pushes her child into making an impulsive decision.
Once the story moves ashore, Pixar's magic finally finds its footing. But "Luca" is not exactly what one might expect from the studio known for such groundbreaking computer-animated films as "Toy Story," "Ratatouille," "Up," and "Inside Out." Casarosa manages to push beyond the boundaries a little, delivering somewhat lighter fare that does not feel the need to overwhelm the audience with affecting epiphanies or detours into philosophical excavations. Casarosa keeps it simple and uncluttered, focusing on the formation of lifelong friendships and the emotional resonance of shared experiences. The animation is, as expected, utterly gorgeous.
According to the production notes, the story is set in the late 1950s to early 1960s. The Italian seaside setting was created in "a stunning painterly style" Casarosa championed, and stems from his childhood.
"I had the luck to grow up in Genoa — a port city on the Italian Riviera," the director said in the production notes. "It's a very specific coast because it's really steep — the mountains rise up from the ocean. The towns are stuck in time — they're so picturesque. I always imagined them like little monsters coming out of the water."
That image apparently served as the inspiration for the film's "sea monsters," though, Luca and his kin are not the least bit frightening by any stretch of the imagination.
"Sea monsters are a metaphor, really, for feeling different or excluded," said Casarosa. "I love the sense that all of our characters in some way feel different or unusual. Luca and Alberto so passionately want to be part of this other world — but they fear they won't be accepted as they are. And yet, they love being sea monsters."
Casarosa's use of allegory is straightforward and unpretentious. Younger viewers won't feel like they're learning an important lesson, even though they are. "Luca" feels like a modern fable assembled from equal measures of wonderment and joy, compassion and charm. It may not bring Pixar another round of awards, but this lighthearted affair will make viewers want to celebrate their own brand of distinctiveness. In other words, celebrate your inner sea monster.
Speaking of sea monsters …
Laycock's "Strange Monsters & Great Searches" proved to be an entertaining diversion for elementary school kids in the 1970s, and probably inspired a lifelong fascination with cryptozoology among more than a few readers. Books like this help to spark and preserve our fascination with improbable creatures that might somehow exist out the public eye, hidden from view due to rarity or inherent stealth. Without tangible evidence, cryptids remain nothing more than a treasured ambiguity in a world stripped of mystery and mysticism. Let's hope science doesn't chase them all into perpetual obscurity.