A number of new movies will hit theaters this week, including the following films opening in wide release:
'Wonder Park'
Genre: Animation, adventure and family
Cast: Matthew Broderick, Jennifer Garner, Jeffrey Tambor, Kenan Thompson, Ken Jeong, Mila Kunis, John Oliver, Brianna Denski, Norbert Leo Butz and Ken Hudson Campbell
Director: Dylan Brown
Rated: PG
"Wonder Park" tells the story of a magnificent amusement park where the imagination of a wildly creative girl named June comes alive.
One magical day, June is running through the woods to find her way home where she discovers an old rollercoaster car and climbs inside. She suddenly finds herself in Wonderland, an amusement park she had created in her mind and put aside. All of her rides and characters are brought to life but are falling into disarray without her. Now, with the help of her fun and lovable park characters, June will have to put the wonder back in Wonderland before it is lost forever.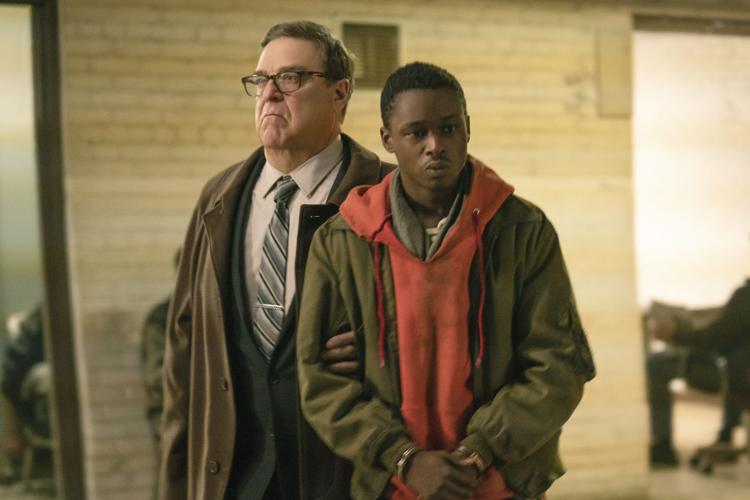 'Captive State'
Genre: Science fiction
Cast: John Goodman, Ashton Sanders, Jonathan Majors, Colson Baker and Vera Farmiga
Director: Rupert Wyatt
Rated: PG-13
Set in a Chicago neighborhood nearly a decade after an occupation by an extra-terrestrial force, "Captive State" explores the lives on both sides of the conflicts – the collaborators and the dissidents.
'Nancy Drew and the Hidden Staircase'
Genre: Drama and mystery
Cast: Sophia Lillis, Zoe Renee, Mackenzie Graham, Laura Slade Wiggins, Sam Trammell, Linda Lavin
Director: Katt Shea
Rated: PG
After the death of his wife, Carson Drew decides to leave Chicago behind and make a fresh start with his daughter in River Heights.
But for 16-year-old Nancy Drew, life in a small town is mighty dull. She longs for excitement, adventure, and the chance to make a difference. Nancy gets that opportunity when she is asked to help solve the ghostly activity at the Twin Elms mansion. Can she help explain the creaking footsteps, exploding lightbulbs and the ominous creature?
The following will open in limited release. It may be several weeks before these films appear in local movie theaters.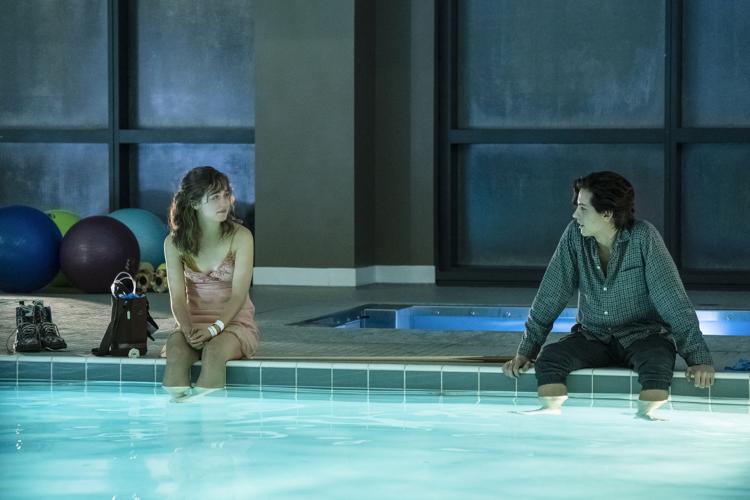 'Five Feet Apart'
Genre: Drama and romance
Cast: Haley Lu Richardson, Moises Arias and Cole Sprouse
Director: Justin Baldoni
Rated: PG-13
Stella Grant (Haley Lu Richardson) is every bit a 17-year-old ... she's attached to her laptop and loves her best friends.
But unlike most teenagers, she spends much of her time living in a hospital as a cystic fibrosis patient. Her life is full of routines, boundaries and self-control — all of which is put to the test when she meets an impossibly charming fellow CF patient named Will Newman (Cole Sprouse).
There's an instant flirtation, though restrictions dictate that they must maintain a safe distance between them. As their connection intensifies, so does the temptation to throw the rules out the window and embrace that attraction.
Further complicating matters is Will's potentially dangerous rebellion against his ongoing medical treatment. Stella gradually inspires Will to live life to the fullest, but can she ultimately save the person she loves when even a single touch is off limits?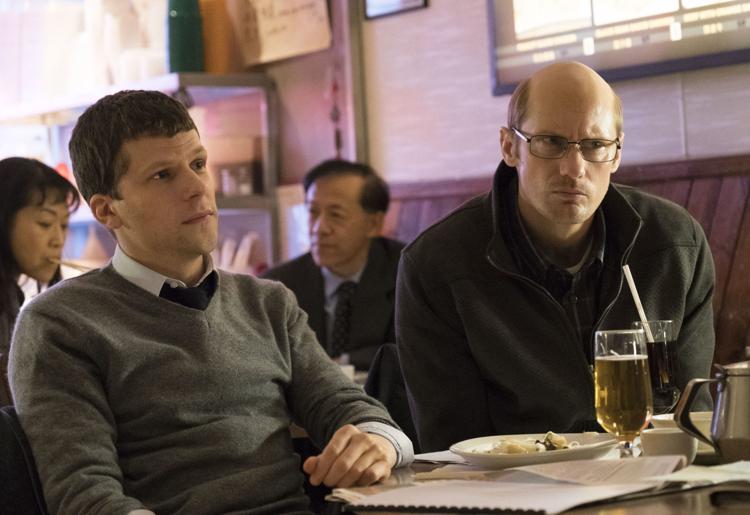 'The Hummingbird Project'
Genre: Drama
Cast: Salma Hayek, Jesse Eisenberg, Alexander Skarsgård and Michael Mando
Director: Nim Nguyen
Rated: R
In this modern epic, Kim Nguyen exposes the ruthless edge of our increasingly digital world.
Cousins from New York, Vincent (Jesse Eisenberg) and Anton (Alexander Skarsg​ård) are players in the high-stakes game of high-frequency trading, where winning is measured in milliseconds. Their dream? To build a straight fiber-optic cable line between Kansas and New Jersey, making them millions.
But nothing is straightforward for this flawed pair. Anton is the brains, Vincent is the hustler, and together they push each other and everyone around them to the breaking point with their quixotic adventure.
Constantly breathing down their necks is their old boss Eva Torres (Salma Hayek), a powerful, intoxicating and manipulative trader who will stop at nothing to come between them and beat them at their own game.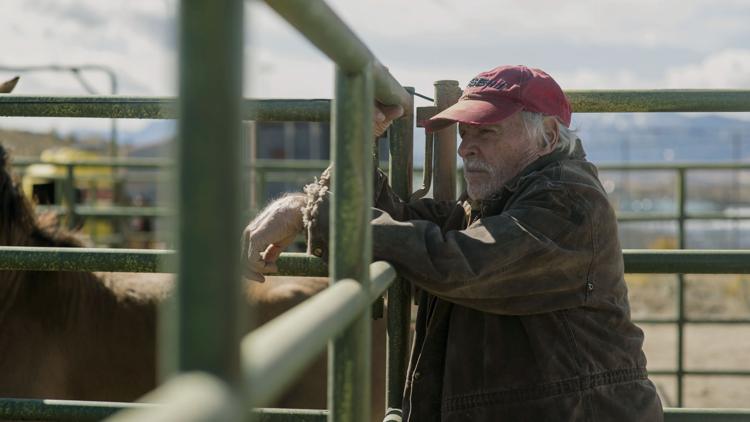 'The Mustang'
Genre: Drama
Cast: Matthias Schoenaerts, Connie Britton, Jason Mitchell, Josh Stewart and Bruce Dern
Director: Laure de Clermont-Tonnerre
Not rated
Roman Coleman (Matthias Schoenaerts), a convict in a rural Nevada prison who struggles to escape his violent past, is required to participate in an "outdoor maintenance" program as part of his state-mandated social rehabilitation.
Spotted by a no-nonsense veteran trainer (Bruce Dern) and helped by an outgoing fellow inmate and trick rider (Jason Mitchell), Roman is accepted into the selective wild horse training section of the program. There, he rediscovers his own humanity in gentling an especially unbreakable mustang.
'The Aftermath'
Genre: Drama and romance
Cast: Keira Knightley, Alexander Skarsgård, Jason Clarke, Alexander Scheer, Kate Phillips and Fionn O'Shea
Director: James Kent
Rated: R
"The Aftermath" is set in postwar Germany in 1946.
Rachael Morgan (Keira Knightley) arrives in the ruins of Hamburg during the bitter winter, to be reunited with her husband Lewis (Jason Clarke), a British colonel charged with rebuilding the shattered city. But as they set off for their new home, Rachael is stunned to discover that Lewis has made an unexpected decision: They will be sharing the grand house with its previous owners, a German widower (Alexander Skarsgård) and his troubled daughter.
In this charged atmosphere, enmity and grief give way to passion and betrayal.