A number of new movies will hit theaters this week, including the following films opening in wide release:
'Hustlers'
Genre: Drama and comedy
Cast: Jennifer Lopez, Constance Wu, Cardi B, Lili Reinhart, Keke Palmer and Julia Stiles
Director: Lorene Scafaria
Rated: R
Inspired by true events, "Hustlers" is a comedy-drama that follows a crew of savvy strip club employees who band together to turn the tables on their Wall Street clients.
At the start of 2007, Destiny (Constance Wu) is a young woman struggling to make ends meet, to provide for herself and her grandma. But it's not easy: The managers, DJs, and bartenders expect a cut — one way or another — leaving Destiny with a meager payday after a long night of stripping.
Her life is forever changed when she meets Ramona (Jennifer Lopez), the club's top money earner, who's always in control, has the clientele figured out, and really knows her way around a pole. The two women bond immediately, and Ramona gives Destiny a crash course in the various poses and pole moves like the carousel, fireman, front hook, ankle-hook, and stag. Another dancer, the irrepressible Diamond (Cardi B) provides a bawdy and revelatory class in the art of the lap dance.
But Destiny's most important lesson is that when you're part of a broken system, you must hustle or be hustled.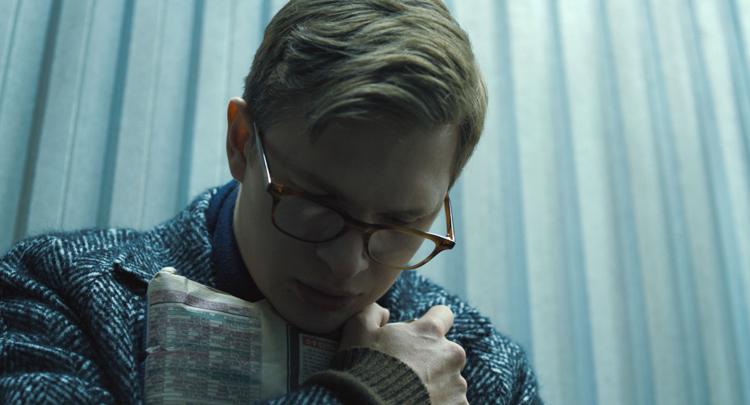 'The Goldfinch'
Genre: Drama
Cast: Ansel Elgort, Nicole Kidman, Oakes Fegley, Aneurin Barnard, Finn Wolfhard, Sarah Paulson, Luke Wilson, Jeffrey Wright, Ashleigh Cummings, Willa Fitzgerald, Aimee Laurence, Denis O'Hare, Peter Jacobson, Luke Kleintank, Joey Slotnick, Robert Joy and Ryan Foust
Director: John Crowley
Rated: R
The last time 13-year-old Theo Decker saw his mother, she was gliding away from him into another gallery of the Metropolitan Museum of Art. Seconds later, a terrorist bomb exploded destroying priceless pieces of art … and shattering Theo's life forever.
The tragedy changes the course of his life, sending him on a stirring odyssey of grief and guilt, reinvention and redemption, friendship and even love. Throughout the turbulent years, as he grows into adulthood, Theo secretly clings to a single, precious object — his one tangible connection to the mother he lost on that terrible day — a priceless painting of a tiny bird chained to its perch: "The Goldfinch."
A beautifully wrought coming-of-age story, intimate in its emotion and sweeping in its design, "The Goldfinch" is the film adaptation of Donna Tartt's globally acclaimed and beloved bestseller of the same name. The novel, which won the 2014 Pulitzer Prize for Fiction and the Andrew Carnegie Medal for Excellence in Fiction, spent more than 30 weeks on The New York Times Best Sellers list.
The following will open in limited release. It may be several weeks before these films appear in local movie theaters.
'Can You Keep a Secret'
Genre: Comedy and romance
Cast: Alexandra Daddario and Tyler Hoechlin
Director: Elise Duran
Not rated
A young woman spills her secrets to a stranger on a plane only to realize later the he was actually the young CEO of her company.
'Ms. Purple'
Genre: Drama
Cast: Tiffany Chu, Teddy Lee, Crystal Lee and Alma Martinez
Director: Justin Chon
Not rated
From award-winning filmmaker Justin Chon, "Ms. Purple" is a poignant drama about sister and brother, Kasie (Tiffany Chu) and Carey (Teddy Lee), who were raised and are now seemingly stuck in Koreatown. Abandoned by their mother and brought up by their father, the siblings continue to struggle with profound emotional wounds from the difficulty of the parental dynamic. Now, with their father on his death bed, the estranged Carey comes home to help Kasie care for him. Old ties are renewed and a relationship restored in this vibrant, deeply affecting portrait of Asian American siblinghood in Los Angeles.
'Haunt'
Genre: Horror
Cast: Will Brittain, Katie Stevens and Lauryn Alisa McCain
Directors: Scott Beck and Bryan Woods
Rated: R
On Halloween, a group of friends encounter an "extreme" haunted house that promises to feed on their darkest fears. The night turns deadly as they come to the horrifying realization that some monsters are real.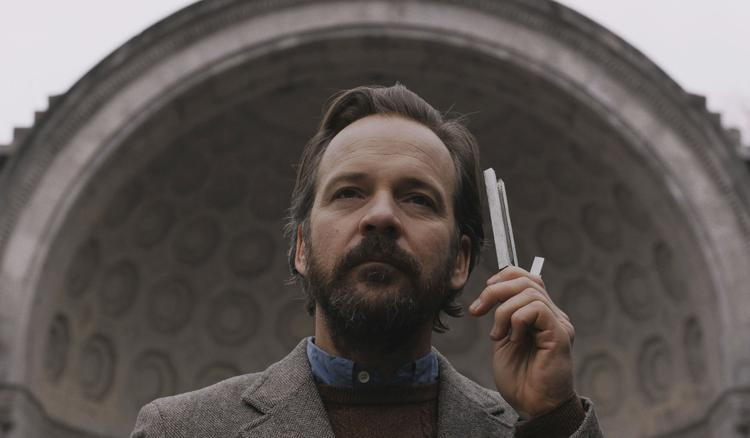 'The Sound of Silence'
Genre: Drama
Cast: Peter Sarsgaard, Rashida Jones, Tony Revolori and Austin Pendleton
Director: Michael Tyburski
Not rated
There is a symphony of almost undetectable sounds that make up a moment of silence, and Peter Lucian (Peter Sarsgaard) is determined to catalogue them all.
Through his job as a New York City "house tuner," the hyper-methodical Peter works meticulously to diagnose the discordant ambient noises — produced by everything from wind patterns to humming electrical appliances — adversely affecting his clients' moods. When he takes on the particularly difficult case of Ellen (Rashida Jones), a lonely woman plagued by chronic exhaustion, Peter finds that the mysteries of the soul may be even greater than the mysteries of sound. A quietly moving portrait of a harmony-obsessed man learning to embrace the dissonances of human emotion, "The Sound of Silence" invites viewers to hear the world with fresh ears.
'3 From Hell'
Genre: Horror
Cast: Sheri Moon Zombie, Bill Moseley, Sid Haig, Jeffrey Daniel Phillips, Danny Trejo, Clint Howard, Richard Brake, Dee Wallace and Austin Stoker
Director: Rob Zombie
Rated: R
Horror icon and heavy metal mastermind Rob Zombie is unleashing "3 From Hell" on big screens across the U.S. as a follow-up to "House of 1,000 Corpses" and "The Devil's Rejects," and the latest installment in the blood-soaked Firefly family trilogy. The film will be released in cinemas nationwide over three nights, Sept. 16-18, featuring the unrated version and unique special content nightly.
Night one, moviegoers will see a special video introduction from Rob Zombie with the first 50 attendees at each theater receiving an exclusive poster (while supplies last). Night two, audiences will be treated to a nearly 30-minute behind-the-scenes look at the making of the film. Night three, moviegoers will experience the ultimate double feature including "3 From Hell" and "The Devil's Rejects."