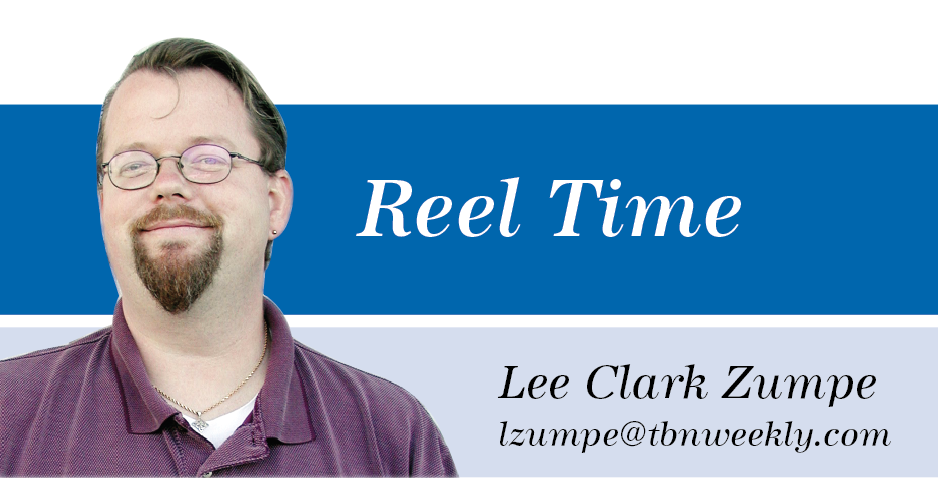 As the old advertising disclaimer suggests, whenever someone plucks something written for the stage and attempts to adapt it for the screen — be it the big screen or television screen — results may vary. There are plenty of pros and cons to consider. Cinematic adaptations potentially allow characters to broaden their horizons, setting scenes in locales not easily reproduced upon a theater stage. Films also have the benefit of a carefully curated score that can incorporate both tunes originally connected to the play as well as incidental music to accentuate the tone. Throw in some special effects or computer-generated imagery and you can give the story new depth — or lose the narrative and characterization completely by encumbering the production with unnecessary bells and whistles.
Thankfully, a new adaptation of "The Boys in the Band" does not suffer from immoderation and pointless spectacle common in some Broadway-to-Hollywood translations. Directed by Joe Mantello, the film is based on the 1968 play of the same name by Mart Crowley. It was released Sept. 30 by Netflix.
It is 1968 and Michael (Jim Parsons) is hosting a birthday party of Harold (Zachary Quinto) at his apartment in New York City. Invited to the shindig is a group of close friends, including Emory (Robin de Jesús), Larry (Andrew Rannells), Hank (Tuc Watkins), Bernard (Michael Benjamin Washington), and Donald (Matt Bomer). When Alan (Brian Hutchinson), Michael's friend from college, arrives unexpectedly, the atmosphere suddenly shifts: Alan is unaware that Michael and his friends are gay. As the evening progresses, secrets are revealed, disparagements are uttered, disputes arise and tempers flare.
Before it is all over, Michael bullies the inebriated partygoers to play a phone game that takes a heavy emotional toll on more than one participant.
The play debuted Off-Broadway in 1968 and was revived on Broadway for its 50th anniversary in 2018. The cast members from the 2018 revival reprise their roles in this new film. The play's groundbreaking portrayal of its central characters helped transform the way gay men's lives are depicted in theater and in cinema — and, in turn, played a part in changing individual attitudes toward the LGBTQ community.
Crowley wrote the screenplay for the new adaptation alongside Ned Martel. In fact, this is the second time "The Boys in the Band" has been adapted: Crowley also wrote the screenplay for a 1970 film version directed by William Friedkin.
The fact that the Netflix film maintains the original setting is significant and it lends the production a certain reflective air of nostalgia as a period piece. It underscores the degree to which society has embraced the LGBTQ community — and serves as a reminder that pockets of bigotry and ignorance linger more than 50 years after the play premiered.
Although the camera occasionally ventures into new territory — the stairwell in the apartment, the streets of New York City and a few select flashback sequences as characters share intimate memories — most of the action is restricted to Michael's apartment. Even with two floors and an outdoor balcony, it feels appropriately claustrophobic as the various characters are pushed into conflict and discomfort.
To be clear, the cast is made up entirely of openly gay actors. As a diehard fan of "The Big Bang Theory," I admit that it took a good 30 minutes for me to stop seeing Sheldon Cooper and start seeing Michael. It's when the emotional chaos begins that Parsons truly proves that he will be able to out-maneuver any form of typecasting that might spring from playing a sitcom character for 12 straight seasons. Quinto, meanwhile, immerses himself so thoroughly in his role that his performance is as staggering as it is engrossing. While Parsons and Quinto may attract the most attention due to their roles, the entire cast is superb. Each actor manages to capture and convey their character's individuality.
While "The Boys in the Band" may revolve around a group of gay men, it also reveals a universal truth about the human condition in how it explores Michael's self-concept and his metaperceptions — a term psychologists use to describe the ideas we have about others' ideas about us. When a façade he maintained for years begins to crumble, Michael lashes out — and others are drawn into a toxic meltdown. Yet, amidst the sniping and stifled rivalries and circumspection, there are telling moments of shared compassion and kinship that make these characters both genuine and affable. Most people at some point construct a public image that conceals some part of themselves they wish to keep secret — at least until they are able to embrace that aspect of themselves they are reluctant to share openly.