A number of new movies will hit theaters this week, including the following films opening in wide release:
'Frozen 2'
Genre: Animation, fantasy and family
Cast: Kristen Bell, Idina Menzel, Jonathan Groff, Josh Gad, Evan Rachel Wood and Sterling K. Brown
Directors: Chris Buck and Jennifer Lee
Rated: PG
Why was Elsa born with magical powers?
The answer is calling her and threatening her kingdom. Together with Anna, Kristoff, Olaf and Sven, she'll set out on a dangerous but remarkable journey. In "Frozen," Elsa feared her powers were too much for the world. In "Frozen 2," she must hope they are enough.
'21 Bridges'
Genre: Action and crime
Cast: Chadwick Boseman, J.K. Simmons, Sienna Miller, Taylor Kitsch, Keith David and Stephan James
Director: Brian Kirk
Rated: R
"21 Bridges" follows an embattled NYPD detective (Chadwick Boseman) who is thrust into a citywide manhunt for a pair of cop killers after uncovering a massive and unexpected conspiracy.
As the night unfolds, lines become blurred on who he is pursuing, and who is in pursuit of him. When the search intensifies, extreme measures are taken to prevent the killers from escaping Manhattan as the authorities close all 21 bridges to prevent any entry or exit from the iconic island.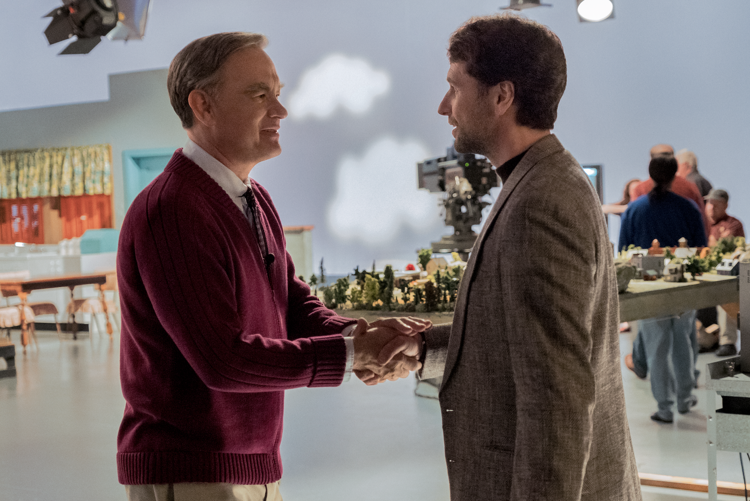 'A Beautiful Day in the Neighborhood'
Genre: Biographical drama
Cast: Tom Hanks, Matthew Rhys, Susan Kelechi Watson and Chris Cooper
Director: Marielle Heller
Rated: PG
Tom Hanks portrays Mr. Rogers in "A Beautiful Day in the Neighborhood," a timely story of kindness triumphing over cynicism, based on the true story of a real-life friendship between Fred Rogers and journalist Tom Junod.
After a jaded magazine writer (Matthew Rhys) is assigned a profile of Fred Rogers, he overcomes his skepticism, learning about kindness, love and forgiveness from America's most beloved neighbor.
The following will open in limited release. It may be several weeks before these films appear in local movie theaters.
'The Knight Before Christmas'
Genre: Romance and fantasy
Cast: Vanessa Hudgens, Joshua Whitehouse, Emmanuelle Chriqui, Ella Kenion and Mimi Gianopulos
Director: Monika Mitchell
Not rated
A medieval English knight is magically transported to the present day where he falls for a high school science teacher who is disillusioned by love.