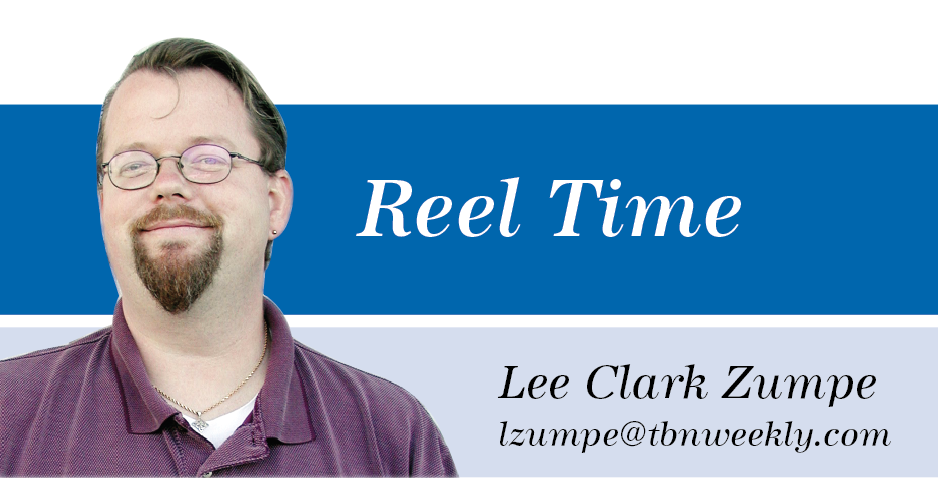 For children, the Christmas holiday is a magical time filled with cheer, anticipation, good wishes, and hope. The world is a colorful wonderland of bright lights, garlands, poinsettias, old-fashioned wreaths, and Christmas tree ornaments — not to mention 12-foot-tall inflatable lawn decorations, which may engage in inappropriate acts depending on how windy it gets when the next cold front moves through the area. For adults, the Christmas holiday can be somewhat less magical. Crowded stores, overpriced merchandise, supply line problems, unrealistic expectations, and the inevitable reigniting of family feuds all combine into a perfect storm of anxiety and cynicism.
In the present state of perpetual peril, it sometimes seems like there isn't even enough lingering nostalgia to allow a few fleeting moments of uninterrupted joy.
Then again, it could be worse — because it has been worse. My father marked at least one Christmas in a trench in Europe during World War II. Both my parents grew up during the Great Depression. All of my grandparents survived the 1918 influenza pandemic that killed at least 50 million worldwide — probably because they valued the opinions of scientists over crackpots and megalomaniacal politicians. To the best of my knowledge, they continued to adhere to tradition in celebrating the season, despite misfortune, tragedy, and fear over what new calamities the future would bring.
Many films over the years have tried to convey that sense of eternal hope one can find in Christmas. Frank Capra provided the archetype for this subgenre with "It's a Wonderful Life." In the film, Bedford Falls resident George Bailey discovers hope is not lost when you have friends. As the character views a world in which he never existed, he can appraise his impact on those around him. That epiphany serves as an answer to his search for meaning.
The new film "Silent Night," directed by Camille Griffin, takes viewers in a completely different direction. The black comedy was released Dec. 3 by RLJE and can be streamed on AMC+. "Silent Night" features an ensemble cast which includes Keira Knightley, Matthew Goode, Roman Griffin Davis, Annabelle Wallis, Lily-Rose Depp, Sope Dirisu, Kirby Howell-Baptiste, Lucy Punch, and Rufus Jones.
Nell (Knightley) and Simon (Goode) are hosting a Christmas dinner at their regal home in the English countryside. Welcoming their closest friends to what initially appears to be a conventional holiday gathering, it quickly becomes evident that there is some amount of tension and conflict among the various personalities — though most are presented as stereotypical affluent young upper class or upper-middle class characters. They exhibit a range of emblematic qualities, from explicit narcissism and selfishness to apathy and entitlement.
But "Silent Night" isn't just some grim jaunt poking fun at dysfunctional relationships and self-aggrandizing blue-bloods.
Something ominous lurks behind the laughter and high spirits. If their cheer seems shallow and their happiness seems feigned, it's probably because it's the end of the world. Well, technically, it's the end of humanity, according to the government, the news media, and scientists. A toxic cloud is making its way across the globe, apparently killing everything in its path. And it's a painful, violent demise.
Fortunately, everyone at the party has been given the gift of a quick, painless death in the form of the Exit pill. The government-issued euthanasia pills turns the Christmas get-together into a farewell party and premature funeral service. Fun times.
Not even an angel could save poor old George Bailey back in Bedford Falls from this quandary.
There's not enough humor in "Silent Night" to overcome its rampant bleakness. Griffin's work is ambitious and stylish, but it lacks sentimentality and sincerity. The melodrama is tedious, overwrought, and unimaginative. The film's attempt at political satire lacks teeth. As an apocalyptic epic, the narrative feels disjointed and incoherent.
Some will completely misinterpret the filmmaker's intentions with "Silent Night."
The predicament Griffin proposes regarding the Exit pill could be mistakenly equated to the COVID-19 vaccination drive. The characters in the film who choose euthanasia do so not out of concern for public health or the greater good, but to spare themselves physical suffering. Those who reject the Exit pill are both questioning the credibility of the government and scientific community as well as taking a stand against peer pressure and blind compliance.
But production on "Silent Night" began before the pandemic. Griffin, in her director's note regarding the film, stresses that she had no intention of delivering an anti-vaccination message.
"As the filmmaker, I did intend to question the morality of a government that avoids taking responsibility for their mistakes and avoids taking responsibility for the vulnerable," Griffin stated.
The confusion arises because one character — Art (Roman Griffin Davis), son of Simon and Nell — questions the logic of suicide.
"The character of Art believes in care for all," Griffin added. "Art is not questioning the reliance of medical science; he is questioning how reliable the communication of information is during a state of emergency."
I don't doubt Griffin cares passionately that her film is not misinterpreted — but I can almost guarantee that it will be by those conspiracy-minded trolls that regularly reject logic, reason, and reality. Meanwhile, Griffin's intended message about an impending environmental collapse gets lost in the shuffle.
Unless you want to stare into the abyss alongside a chamber full of unlikeable, unrelatable upper-crusters, I'd put off watching "Silent Night" until after the holidays. And remember: Your remote offers its own Exit button — in case you want to switch to watching something more uplifting and hopeful this holiday season. "A Charlie Brown Christmas" usually works for me.