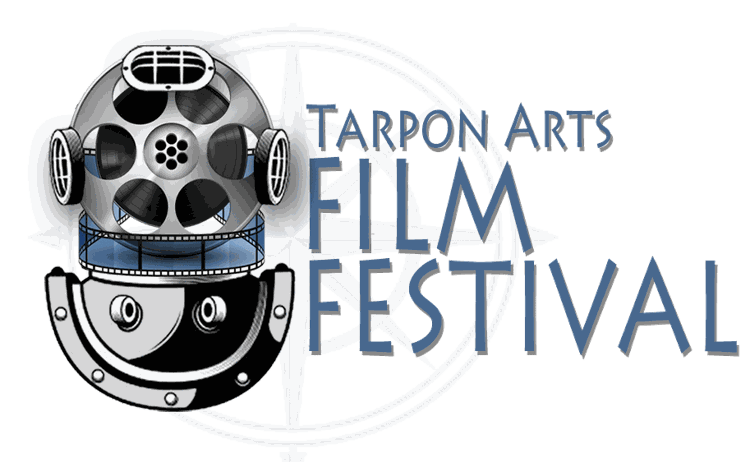 TARPON SPRINGS — Tarpon Arts — the city of Tarpon Springs' Department of Cultural Services/Division of Arts & Historical Resources — will host its first-ever international film festival this summer.
The Tarpon Arts Film Festival will showcase 21 films, including 16 shorts and five feature films. The festival will kick off with an opening reception Thursday, June 27, 7:30 p.m., at the Tarpon Springs Heritage Museum, 100 Beekman Lane, Tarpon Springs. Festival ticket holders will have an opportunity to meet some of the film writers and directors at the reception.
"The Tarpon Arts Film Festival features films made throughout the world and a few right here in town," said Rod Merten, Tarpon Arts Film Festival director. In addition to selections made in Tarpon Springs, the festival lineup includes films from Iran, Morocco, Italy, Germany and India.
Film screenings will be presented Friday through Sunday, June 28-30, at the Tarpon Springs Performing Arts Center, 324 Pine Street in City Hall. According to Merten, the festival's format is somewhat unique in that it has five blocks of movies, each three hours long. Each block includes a selection of shorts, an intermission and a feature film. Merten said the format is "similar to the experience movie goers enjoyed back in the 1950s-1970s at the local neighborhood theater."
It was only a year ago that Diane Wood, director of cultural and civic services; Kelley Reidy, Tarpon Arts operations manager; and Merten met to start planning the inaugural event.
"We originally set up a date in early September for the premiere event but decided that a first-time event may require a longer timeline for planning," explained Merten. "It was decided that a month in summer when everyone is trying to beat the outdoor heat was a good time to debut the new film festival."
Tarpon Arts Film Festival utilized Film Freeway to get the word out to filmmakers and received more than 75 entries from North America, Asia and Europe. The main criteria was that submissions should be family-friendly. According to festival organizers, movies with profanity and vulgar subject matter were not considered. Festival films are appropriate for families. Merten watched countless hours of feature-length and short films to select those included in this year's festival. The majority of the films were self-financed by the filmmakers themselves — with costs up to as much as $100,000.
Among the festival highlights are:
• "Epiphany" (U.S.) — Filmed locally and dubbed by filmmakers Koula Kazista and Katina Sossiadis "their love letter to Tarpon Springs."
• "Belleview Waltz" (U.S.) — Narrated by former Fox 13 News anchor John Wilson, the film shares the amount of work and detail that went into a collection local artist Christopher Still completed for the recently renovated Belleview Biltmore Inn.
• "Dancing as One" (U.S.) — This locally-produced biopic reveals the vibrant culture of the Greek community of Tarpon Springs.
• "CinemAbility" (U.S.) — This film has been called the most entertaining and comprehensive history of disability in American film and television ever made. Hosted by Jane Seymour, "CinemAbility" features contributions from an array of Hollywood heavyweights such as Marlee Matlin, Ben Affleck and Geena Davis.
• "Susan" (U.K.) — A story of love and war. When a woman loses her husband in the Afghanistan war, she suffers but keeps her love and hope alive. The film is directed by Mahmoud Shoolizadeh.
• "Nobody Dies Here" (France) — This short documentary on an illegal gold mine in West Africa has won over 40 awards at other film festivals.
• "William's Words" (U.S.) — The only animated film in the festival tells the story of young William Shakespeare finding the words for his future plays.
Festival patrons will be provided with score sheets to cast their votes for their favorite films. Several of the time blocks will be followed by question-and-answer sessions and panel discussions with the film writers and directors. After the festival's final screening Sunday, June 30, at 5 p.m., a brief awards ceremony will be held to announce the festival's fan-favorite winners in both the short and feature-length categories.
Patrons have the option to purchase tickets to select time blocks or to buy an all-access festival pass to view various films of their choosing any time during the three-day festival. Individual block tickets are $8 general admission, $5 for Tarpon Arts members, and $3 for students and children. All-access passes for the entire festival are $30 general admission, $20 for Tarpon Arts members, and $10 for students and children.
Merten underscored the importance of film festivals.
"Probably their greatest benefit is exposing people to new ideas and new ways of viewing the world," he explained. "They emphasize the universality of the human experience. For a few hours, one can visit a number of foreign countries and watch interesting styles of expression and formats."
According to Merten, film festivals provide a unique opportunity for the public to view movies and documentaries from a global community of filmmakers. In addition, festivalgoers have an opportunity to participate in some Q&A sessions with filmmakers.
"The Tarpon Arts Film Festival also reflects the distinctive culture of Tarpon Springs by opening and ending the festival with movies made in Tarpon Springs," Merten added. "It opens Friday evening with 'Epiphany' and finishes Sunday with 'Dancing as One.'"
Merten believes the future of the Tarpon Arts Film Festival looks very good.
The Performing Arts Center has a new screen, new sound system, cordless microphones and two experienced technical experts — all of which will provide a first-class viewing experience. For the inaugural film festival, festival organizers attracted excellent films from the global community and the Tarpon Arts patrons have been supportive by investing in movie tickets even before the titles were announced.
"We are looking forward to this new event," said Wood. "Rod Merten has worked tirelessly on this special event to bring engaging films to Tarpon Springs for the public's enjoyment."
A full festival schedule with film descriptions can be found online at TarponArts.org/filmfestival. Tickets can also be purchased online or by calling 727-942-5605.
Locally filmed Greek family drama 'Epiphany' to be shown at Tarpon Arts Film Festival
"Epiphany," a family-centric drama shot locally in Tarpon Springs, will be screened as part of the inaugural Tarpon Arts Film Festival.
The film will be shown as part of a three-hour screening block Friday, June 28, 6 to 9 p.m., at the Tarpon Springs Performing Arts Center, 324 Pine Street in City Hall. In addition to "Epiphany," the block will include the short films "Angel in a Foxhole" and "Song of the Hands."
"Epiphany" made its debut April 6 at the Sarasota Film Festival. The film follows the story of teenage Luka, who is desperate to connect with her negligent father in the Greek sponge-diving town in Florida. It was co-written and co-directed by sisters Koula Sossiadis Kazista and Katina Sossiadis, who were raised within the Greek community and inspired by the culture, history and struggles that are little-told authentically in cinema. Produced by indie production company Meritage Pictures, "Epiphany" stars Caitlin Carmichael as Luka, Alex Dimitriades as her father Theo, Hollywood legend Burt Young, Scottie Thompson and George Georgiou.
"We wanted to create a deeply moving, character-driven story about a young girl and her familial relationships that beautifully and heartbreakingly illuminate Greek culture in a non-stereotypical fashion," said Koula.
"Having spent our summers as children in Tarpon Springs, we saw how our own first-generation immigrant father felt at home in this special community and how the people still held traditions, like the Epiphany Greek Orthodox ceremony, so close to their hearts," said Katina. "It was the perfect setting for our story."
In "Epiphany," a young girl struggles to create a relationship with her father after the death of her aunt who raised her. The film explores the changing dynamics of multi-generational families dealing with the loss of loved ones, harsh economic realities, addiction and responsibility set against the backdrop of a family mystery that takes place during a brutal history tragedy held close to many Hellenic descendants.
For ticket information, visit TarponArts.org/filmfestival.