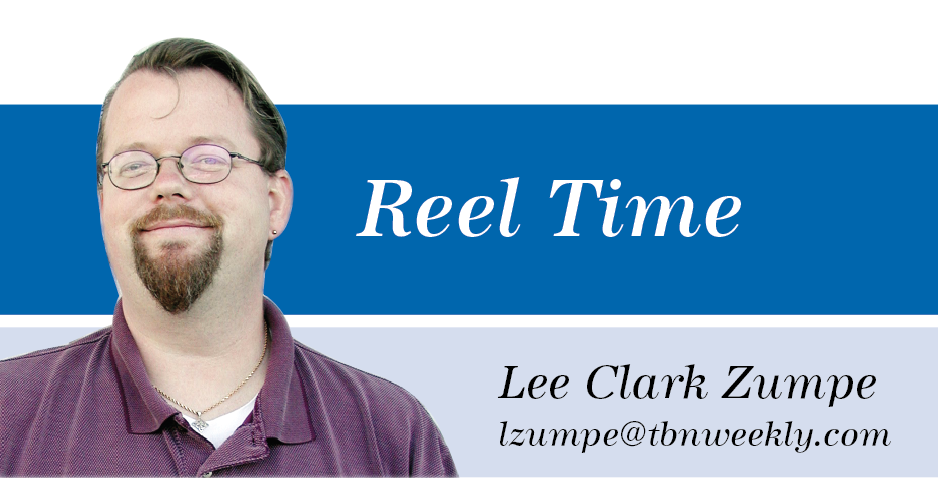 Even as more and more people line up for vaccinations and state and local governments ease restrictions on social gatherings, the pandemic's impact on the film industry persists. The July 4 holiday weekend saw only two new titles added to the roster of movies screening in theaters nationwide: "The Boss Baby: Family Business" and "The Forever Purge" both opened to modest box office earnings. "F9," released the previous weekend, took the top spot again, pulling in an additional $24 million. The top 10 films combined took in $85 million over the extended holiday weekend — not bad, but a far cry from pre-pandemic numbers.
What is far more indicative of these strange pandemic days, however, are the films that didn't get an opportunity to be shown on the big screen. Burdened with a backlog of feature films, Hollywood studios have been forced to make difficult decisions. One can imagine the discussions going on in board rooms as well as in dimly lit executive offices after hours as modern movie moguls ask themselves which projects are most likely to bring audiences — many suffering from borderline agoraphobia after months of lockdown living — back to national theater chains.
The studio powerbrokers apparently felt both "The Tomorrow War" and "No Sudden Move" lacked the mass appeal that would pay off at the box office. The former — a sci-fi military flick starring Chris Pratt — had been set for a theatrical release by Paramount Pictures prior to the pandemic. Instead, Amazon picked up the distribution rights and released the film July 2 via Amazon Prime Video. "No Sudden Move," a period crime thriller, was produced by Warner Bros. Pictures. It was released July 1 on HBO Max.
You might think the two films shared some common denominator that kept them from premiering on the big screen. In fact, "The Tomorrow War" and "No Sudden Move" are polar opposites. The sci-fi flick is a fast-paced, action-packed alien invasion epic. It is brimming with scary monsters, big guns, and explosions. The story, though, is derivative nonsense filled with plot holes and logical inconsistencies that require viewers to flip the switch on critical thinking skills for the duration of the film.
"No Sudden Move," on the other hand, requires your undivided attention. Directed by Steven Soderbergh, the ensemble period piece is a neo-noir gem that unfolds unhurriedly against a meticulously fashioned milieu. Elaborate plotting, cutting humor and persuasive storytelling make this heist thriller an unexpected cinematic indulgence.
Set in Detroit in 1954 against a backdrop of simmering racial tensions, "No Sudden Move" introduces a trio of low-level criminals who are hired to steal what they think is a simple document. The three break into the home of Matt Wertz (David Harbour) early one morning. Charley (Kieran Culkin), one of the gangsters, explains that he will accompany Matt, an accountant, as he goes to the building where he works. Matt must obtain an important document from his boss' safe. To ensure their success, fellow criminals Curt Goynes (Don Cheadle) and Ronald Russo (Benicio del Toro) will stay at Matt's home keeping a watchful eye on his family and two children.
The plan goes horribly wrong. Curt and Ronald are forced to try to figure out who hired them for the job, and what ultimate purpose they are supposed to serve. Their struggle to learn the truth and to somehow profit from the botched job sends them through a labyrinth of racketeers, gang lords, plutocrats, and law enforcement officers. The men develop a shaky truce as they navigate a landscape of double- and triple-crosses and standby deals. Trust and compassion are two commodities not easily found, even among their closest acquaintances.
Soderbergh gets our attention in the first 60 seconds by immediately immersing viewers in the environment. Curt walks down the streets of a 1950s Detroit neighborhood, heading toward a rendezvous with Doug Jones (Brendan Fraser), the mob recruiter tasked with convincing each pivotal player to step into their assigned role. As he makes his way to his destination, the thoroughness of this re-created moment in time is surprisingly vivid. You can practically smell the scent of pancakes on the griddle wafting out of residential homes he passes along the route. The visual cues — along with additional implied prompts — instantaneously establish place, time and context.
Scenes of violence in "No Sudden Move" don't come with flourish and fanfare. There are no choregraphed fight scenes. When death comes, it is usually sudden and startling. The possibility of death, though, is ever present as characters become increasingly aware of the gravity of their situation. Some persevere, maintaining grace under pressure; others squirm helplessly. True to its genre roots, "No Sudden Move" does not insult viewers with the conventional protagonist/villain dynamic. There are no pure-hearted heroes, no angelic damsels in distress, and no blameless adults in this neo-noir escapade. Soderbergh does, however, manage to inject a fair bit of social commentary. It is found in discussions of creeping gentrification, in scenes that expose institutional racism, and in a particularly scathing sequence that underscores the dangers of unfettered capitalism.
Soderbergh, along with writer Ed Solomon, started with the idea of a babysitting job gone wrong and let it evolve into a complex period conspiracy centered on Detroit's auto industry.
"It's a fairly basic setup and what we were interested in trying to do was find a context, a place, and a time period where that simple idea would provide an opportunity to get into some interesting story and character issues," Soderbergh said in the film's production notes. "My intention was to make something that really felt like a noir Hollywood melodrama from the 1950s, but with the ability to be more nimble visually than was possible back then due to technical limitations."
The result is a mesmerizing, quirky crime drama with an all-star cast. Considering the complex, convoluted plot that demands undivided attention from beginning to end, "No Sudden Move" is exhilarating as it progresses through betrayals and reveals, pausing occasionally to examine various supporting characters and revel in offbeat moments that evoke elements from films by the Coen brothers and David Lynch.
Maybe "No Sudden Move" wouldn't have been a box office smash, even in a pre-pandemic world. Even so, it sure would have been nice to see it on the big screen.