A number of new movies will hit theaters this week, including the following films opening in wide release:
'Rocketman'
Genre: Musical and biography
Cast: Taron Egerton, Jamie Bell, Richard Madden and Bryce Dallas Howard
Director: Dexter Fletcher
Rated: R
"Rocketman" is an epic musical fantasy about the incredible human story of Elton John's breakthrough years.
The film follows the fantastical journey of transformation from shy piano prodigy Reginald Dwight into international superstar Elton John. This inspirational story — set to Elton John's most beloved songs and performed by star Taron Egerton — tells the universally relatable story of how a small-town boy became one of the most iconic figures in pop culture.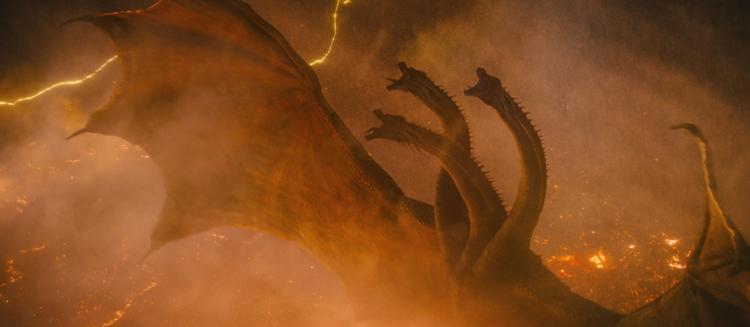 'Godzilla: King of the Monsters'
Genre: Action, science fiction and adventure
Cast: Vera Farmiga, Ken Watanabe, Sally Hawkins, Kyle Chandler, Millie Bobby Brown, Bradley Whitford, Thomas Middleditch, Charles Dance, O'Shea Jackson Jr., Aisha Hinds and Zhang Ziyi
Director: Michael Dougherty
Rated: PG-13
Following the global success of "Godzilla" and "Kong: Skull Island" comes the next chapter in Warner Bros. Pictures' and Legendary Pictures' cinematic Monsterverse: "Godzilla: King of the Monsters," an epic action adventure that pits Godzilla against some of the most popular monsters in pop culture history. The new story follows the heroic efforts of the crypto-zoological agency Monarch as its members face off against a battery of god-sized monsters, including the mighty Godzilla, who collides with Mothra, Rodan, and his ultimate nemesis, the three-headed Ghidorah. When these ancient super-species — thought to be mere myths — rise again, they all vie for supremacy, leaving humanity's very existence hanging in the balance.
'Ma'
Genre: Thriller and horror
Cast: Octavia Spencer, Juliette Lewis and Luke Evans
Director: Tate Taylor
Rated: R
Everybody's welcome at Ma's. But good luck getting home safe.
Oscar winner Octavia Spencer stars as Sue Ann, a loner who keeps to herself in her quiet Ohio town. One day, she is asked by Maggie, a new teenager in town (Diana Silvers), to buy some booze for her and her friends, and Sue Ann sees the chance to make some unsuspecting, if younger, friends of her own.
She offers the kids the chance to avoid drinking and driving by hanging out in the basement of her home. But there are some house rules: One of the kids has to stay sober. Don't curse. Never go upstairs. And call her "Ma."
But as Ma's hospitality starts to curdle into obsession, what began as a teenage dream turns into a terrorizing nightmare, and Ma's place goes from the best place in town to the worst place on earth.
The following will open in limited release. It may be several weeks before these films appear in local movie theaters.
'Always Be My Maybe'
Genre: Comedy and romance
Cast: Ali Wong, Randall Park, Daniel Dae Kim, Keanu Reeves, Charlyne Yi, Karan Soni and Susan Park
Director: Nahnatchka Khan
Rated: PG-13
Childhood friends Sasha and Marcus have a falling out and don't speak for 15 years.
But when Sasha, now a celebrity chef in Los Angeles, returns to her hometown of San Francisco to open a new restaurant, she runs into her old pal —- a happily complacent musician still living at home and working for his dad. Though the two are reluctant to reconnect, they soon find the old sparks — and maybe some new ones — are there.
'Leto'
Genre: Drama and music
Cast: Mikhail Idov, Lili Idova, Ivan Kapitonov, Kirill Serebrennikov and Natlya Naumenko
Director: Kirill Serebrennikov
Not rated
Avant-garde Russian filmmaker Kirill Serebrennikov returns to the big-screen with a tribute to the early years of Russian rock.
Leningrad, in the summer, early 1980s. Smuggling LP's by Lou Reed and David Bowie, the underground rock scene is boiling ahead of Perestroika. Mike and his beautiful wife Natasha meet with young Viktor Tsoï. Together with friends, they will change the trajectory of rock and roll music in the Soviet Union.