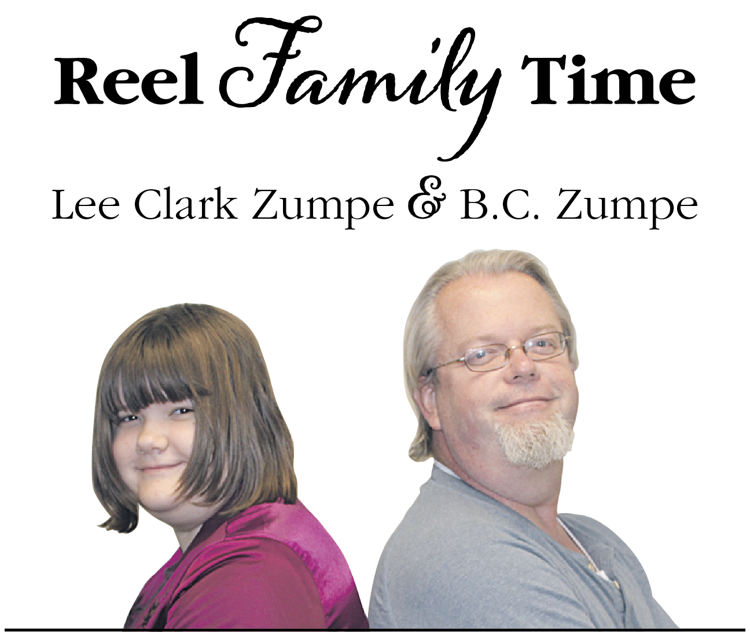 Once again, movie critics and movie audiences disagree on a big budget, genre feature film.
"Men in Black: International" debuted June 14 to generally unfavorable reviews from critics. According to Box Office Mojo, a website that tracks box office revenue, the movie earned $28.5 million domestically, a figure that is below studio expectations. And yet, moviegoers have been less critical of "Men in Black: International." On Rotten Tomatoes, the film earned a score of 67% "fresh" over its opening weekend.
I saw "Men in Black: International" with my daughter on Father's Day. Going in, I had low expectations: Aside from the dismal reviews, I felt as though this franchise had long ago worn out its welcome. The original film premiered back in 1997. With Tommy Lee Jones and Will Smith playing the two protagonists, "Men in Black" wowed audiences and critics alike with its talented cast, top-notch special effects, offbeat humor and clever story. A sequel followed in 2002. Though it was commercially successful, it lacked the creativity and originality of its predecessor. "Men in Black 3," the most recent film in the franchise, found favor with both audiences and critics.
Jones and Smith appeared in the first three franchise films. Neither appear in "Men in Black: International." It's also important to remember that "Men in Black: International" is billed as a spin-off, not a sequel. It introduces new agents and it is predominantly set outside the United States.
Despite my reservations, "Men in Black: International" is a respectable 115 minutes of entertaining escapism. It's fittingly fluffy fare for summertime audiences, featuring some pulse-pounding action sequences, impressive special effects, a fine cast and self-reflective humor. Think of it as Men in Black meets James Bond, with a dash of John le Carré thrown in for good measure. If that sounds too convoluted to follow, don't worry: It isn't.
The film's two primary protagonists are unceremoniously paired when the London MIB branch is asked to escort a visiting alien during a short visit. When the mission goes pear-shaped, they have to work together to redeem themselves and, time allowing, save the universe.
Chris Hemsworth stars as Agent H, an agent not living up to his legendary status. Tessa Thompson plays Molly Wright/Agent M, a new MIB recruit brimming with determination and acumen. The cast also includes Liam Neeson as High T, Emma Thompson as Agent O and Kumail Nanjiani as the voice of Pawny, a friendly alien bringing some much-needed comic relief to the tale.
Although the story is predictable and uninspiring, "Men in Black: International" is still enjoyable. Lacking both the inventiveness and the charm of the original "Men in Black," this spinoff capitalizes on the onscreen chemistry between Hemsworth and Tessa Thompson and the franchise's ability to fuse sci-fi action with quirky comedy.
Assistant reviewer B.C. Zumpe, a 12-year-old, shares her thoughts on the film:
"Men in Black: International" was very exciting. It had a lot of plot twists and it made the movie interesting.
Like 1997's "Men in Black," this film involves two main characters. One has been in the business for a while, and the other is a new recruit. They have to learn to work together. However, in this film, there is a girl protagonist. And while it's clear there is danger, the villain isn't necessarily who you expect.
At the beginning of the film, the audience gets a glimpse at the backstory of the two primary characters.
When Molly was a kid, an alien came in her house. Her parents and the MIB thought she was asleep, and they didn't erase her memory. Twenty years later, she found their base and convinced them to recruit her because she doesn't have a life that she can't leave behind. Now she works as Agent M. She has to learn that there are more important things than finding out how the universe works.
Agent H is known for defeating the Hive with High T back in 2016. People say that he changed since then. He has to learn to be more responsible. We figure out more about his past as the story goes on.
Chris Hemsworth and Tessa Thompson make a good leading pair. The two co-starred previously in the 2017 Marvel Cinematic Universe film "Thor: Ragnarok."
This film demonstrates that not everything is what it seems. Some other themes are the importance of teamwork and to trust your instincts – or go with your gut, as they put it in the movie.
The special effects were convincing, and the plot was intriguing. I like how they did the aliens. The high quality of the special effects contributed to the believability of characters such as Pawny. The movie featured several plot twists, but the story was never too confusing to follow.
Even though it got some criticism, I think the film did well. It was fun and thrilling. I liked that there is a subtle reference to one of the actor's previous roles.
I think Marvel fans would enjoy seeing Hemsworth and Thompson together again. I also think that the film would appeal to science fiction fans. Even people who haven't seen the previous movies in the franchise will be able to follow and enjoy this film.