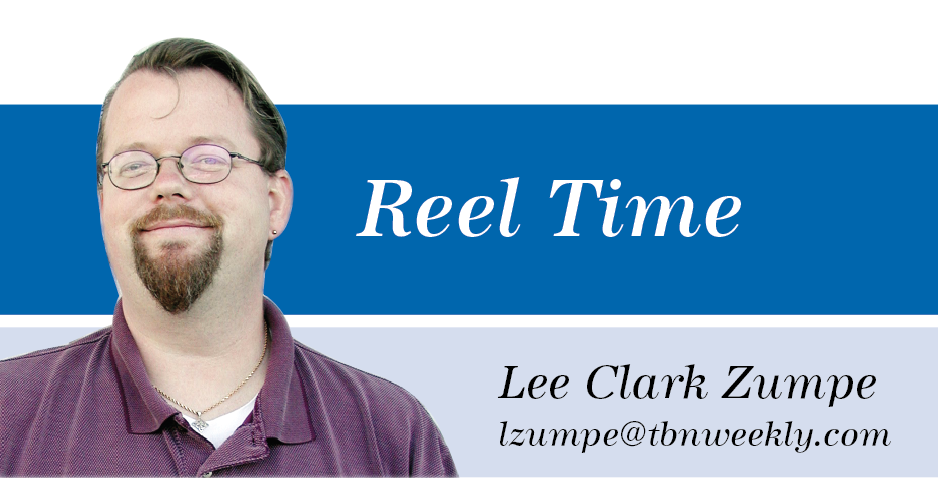 Stephen King was well established as the king of horror by the mid-1980s. He had published a string of novels in the 1970s that included "Carrie," "'Salem's Lot," "The Shining," "The Stand," and "The Dead Zone" as well as "Night Shift," a collection of short stories. Over a 13-year span, his works spawned 10 films. It seemed like King might continue to reign unchallenged for years to come; but, around that time, an upstart author born in Liverpool, England, was about to hit the scene.
I recall the 1980s horror scene with a bit of wistfulness. As an aspiring horror author just embarking on a career in writing — and about to encounter the first of many diversions — I remember the first time I read Clive Barker. Barker came to prominence in the 1980s with a series of short story collections published in six volumes known as "Books of Blood." In fact, I still own my original paperback set, published by Berkley Books. I started at the beginning: "Books of Blood," Volume One. After reading Ramsey Campbell's introduction, I dug into the first tale, simply titled "The Book of Blood." It was followed by "The Midnight Meat Train," "The Yattering and Jack," "Pig Blood Blues," "Sex, Death and Starshine" and finally, the unforgettable story "In the Hills, the Cities." The first volume was printed in 1984 and the final in 1985. Barker's work was unlike anything I had previously encountered in horror. It was bold and bleak. It was passionate and exacting. It was ugly and beautiful. It was new blood, an unencountered strain of dark, viral literature.
The 1980s saw the birth of splatterpunk, a movement in horror with which Barker would sometimes be associated. The decade saw the emergence of several writers whose work featured graphic depictions of violence. Splatterpunk was regarded as mutiny against traditional, atmospheric horror and gothic tropes. Barker's "Books of Blood" are often pigeonholed into this subgenre, but in fact that portrayal is only partly accurate. Barker also imbues many of the stories in these collection with fantasy themes that he explored more thoroughly in later works.
The stories that make up "Books of Blood" inspired countless authors. It also inspired director Brannon Braga, best known for his work in the Star Trek franchise, to pitch the idea of an anthology series based upon the collection. His concept landed at Hulu, though somewhere along the line the series was condensed into a standalone film. "Books of Blood," directed by and co-written by Braga and Adam Simon, was released Oct. 7 on Hulu.
Based on Barker's acclaimed and influential horror anthology, the feature takes audiences on a journey into uncharted and forbidden territory through three uncanny tales tangled in space and time. The film stars Britt Robertson, Rafi Gavron, Anna Friel, Yul Vazquez and Freda Foh Shen.
Unfortunately, there's a bit of a catch: Viewers expecting faithful adaptations of Barker's original tales are going to be disappointed. Braga apparently worked with Barker to develop a set of interconnected stories inspired by "Books of Blood." The resulting film incorporates two modified versions of Barker stories along with an original script written specifically for this project.
The new story revolves around Jenna (Britt Robertson), a college student who has returned home following a stay in a psychiatric hospital. Though it is evident that she has suffered some kind of breakdown, the extent of her mental illness is intentionally kept unclear. The one symptom she does discuss is her misophonia, a disorder whose sufferers have a hatred of sounds such as eating, chewing, and loud breathing.
When Jenna's mother, portrayed by Paige Turco, discovers she has stopped taking her medication, she threatens to kick her out of the house. Her mother's concern seems disingenuous at best — and there is an implication of prolonged neglect underlying their relationship.
Jenna pinches a significant amount of cash kept in a suitcase in a linen closet — you know, where everyone keeps wads of cash — and then leaves home. One bus ride later she finds herself in a small town knocking on a stranger's door looking for a place to sleep. Unfortunately, whatever Airbnb clone Jenna used to find shelter left out an important detail: The house she ends up in was modeled after the one in "The People Under the Stairs."
The movie next tackles "The Book of Blood," in which Mary (Anna Friel), a researcher and author known for debunking and humiliating psychics, partners with Simon (Rafi Gavron), a self-professed medium, to reconnect with her dead son. It is a reworking of Barker's short story that Braga uses, along with the film's third segment, as a framing device. That final segment borrows from Barker's tale "On Jerusalem Street."
The most interesting aspect of Braga's anthology film is how characters from the different chapters intersect. The overlapping narratives toy with the concept of meaningful coincidences. It makes one wonder if Braga intended that element of uncanny synchronicity to serve as a lynchpin for a more expansive mythos that would have been explored over several seasons of interlocked episodes.
Barker fans may not appreciate the film's departure from its source material. Braga seems less interested in blazing new trails and reimaging the genre. He relies on conventional horror themes, bending Barker's radical storytelling to appeal to mainstream palates. Those expecting to be traumatized and repulsed will walk away dissatisfied.
This is not the first time tales from "Books of Blood" have been adapted into films. "Rawhead Rex" was the first story in the collection made into a movie. The 1986 film, directed by George Pavlou, was reviled by critics and ridiculed by audiences. Later adaptations fared a bit better, including "The Forbidden," filmed as "Candyman" in 1992; "The Last Illusion," filmed as "Lord of Illusions" in 1995; and "The Midnight Meat Train," filmed in 2008.
Braga's "Books of Blood" may not be committed to reflecting Barker's precise themes nor the tone of his early short fiction, but the film stands as an effective collection of chilling tales. There is enough lurid, dreadful foulness woven into the fabric of these chapters to leave viewers feeling anxious and ill at ease. While it may not compare to reading Barker for the first time, I expect Braga's adaptation will conjure more than a few twisted nightmares.