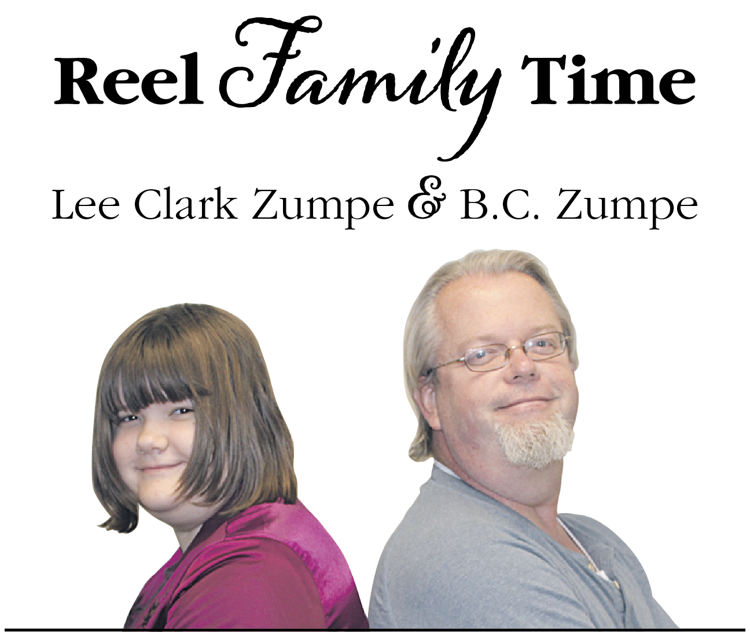 Here in the middle of a pandemic, it's easy to latch on to certain elements of a film or television show and draw parallels between art and reality. Don't get me wrong: "The Willoughbys" has absolutely nothing to do with infectious disease, severe acute respiratory syndrome, or the severe global socioeconomic disruption currently making headlines. But viewers may find that the children at the heart of the film acting out in ways that suggest their extended confinement may have made them slightly stir-crazy.
The Willoughby children — Tim, Jane, and two twins named Barnaby Willoughby — have awful parents. Mr. and Mrs. Willoughby are so obsessively entranced with each other that they consider their offspring nothing more than a vexing inconvenience. The children are fed leftovers and routinely abandoned to fend for themselves. The parents avoid them at all cost, deny them any source of joy or comfort and punish them for any act that momentarily distracts them from fawning over each other. Tim, the eldest child, receives the brunt of their wrath — even when one of the other kids is at fault. His near daily sentence is spending the night sleeping in a coal bin in the basement.
Being cooped up in the Willoughby mansion is bad enough — and I think you can see where I started drawing those parallels, now — but being neglected by their parents has clearly warped all of the children and set them on a course to seek a better way of life. When Jane discovers an orphaned baby outside and brings it into the house, the parents are so mortified that they kick all the children out of the house and tell them not to come back until they've gotten rid of the infant.
Led by Jane, the children manage to find a proper home for the child. On their way home, however, they hatch a plan to get rid of their parents by sending them on a "murderous vacation." The kids design a travel brochure that promises far-flung destinations featuring volcanoes, bears and an "unclimbable" mountain. The parents fall for it, but not before hiring a nanny to watch the children.
From this point, things get complicated, with Tim desperately trying to step in as the "man of the house." Although his intentions may be good, his distorted sense of family and his suspicious nature causes one problem after another for his siblings.
Ricky Gervais narrates the tale in the form of a talking blue tabby cat — because, what else would Ricky Gervais be in an animated film? In fact, Gervais helps set the tone for this film — especially for the adults watching alongside their kids — because he is known for his acerbic wit and blunt observations about society and the human condition. The cat warns the viewers early on that "The Willoughbys" isn't a traditional children's story. In that sense, the film lives up to its promise by offering a different take on family ties.
The movie is based on Lois Lowry 's 2008 children's novel. Director, co-writer and executive producer Kris Pearn found the book intriguing.
"It reminded me of some of the books and movies I loved as a kid growing up, from the works of Roald Dahl and Mordecai Richler to 'The Goonies' and 'Stand by Me,'" Pearn said in the production notes. "Stories where kids aren't always nice and parents aren't always nice. There is a really funny, subversive thread through her writing that feels contemporary. In a world where there's a lot of helicopter parenting, I love this idea about the opposite."
Beginning her text with "Once upon a time," Lowry parodies children's classics such as "Heidi," "The Adventures of Huckleberry Finn" and "James and the Giant Peach."
In Pearn's film, those references are evident, along with visual nods to Edward Gorey and Charles Addams and maybe even a few Dickensian hints. Pearn, who directed "Cloudy with a Chance of Meatballs 2," pulls this hodgepodge together into an eclectic, brightly-colored spectacle with just a hint of shadows on the periphery. Subversive and innovative, it blends macabre whimsy with slapstick to create a satisfying story of a found family.
"The Willoughbys" features the voices of Gervais, Will Forte, Maya Rudolph, Alessia Cara, Terry Crews, Martin Short, Jane Krakowski, and Seán Cullen. It debuted on Netflix April 22.
Assistant reviewer B.C. Zumpe, a 13-year-old, shares her thoughts on the film:
In the film "The Willoughbys," Tim, Jane, and two twins named Barnaby have parents who ignore and mistreat them.
Eventually, the children decide to send their parents away on a dangerous vacation. The parents are happy to get away from their kids. I know it starts out pretty dark, but this is a kid's movie.
Soon, the Willoughbys realize their parents sent a nanny to take care of them. The nanny is kind to the children, but Tim wants to be in control and doesn't trust her because she works for their parents. When their plan to get rid of their parents goes wrong, they go on an adventure and learn an important lesson about family.
I felt sorry for the protagonists when they were treated badly by their parents. I think some people can relate to having a dysfunctional family. I can probably relate to Tim being worried about change, and so can others, especially during these hard times.
There were definitely a lot of references and similarities to Roald Dahl books. "James and the Giant Peach" is mentioned, the protagonists have a hard life at home, the characters were quirky, and there's even a candy factory.
One takeaway from this film is that you should stick with the family you have, even if it isn't perfect. Another message is that sometimes you have to go through hard times to get a happy ending.
Although the movie was dark and fast-paced, I liked that it was funny, emotional, and unique. I also liked that the story was narrated by a cat.
I am interested in reading the original book, and I would also like to read Lowry's "The Giver Quartet," a series of four books about a dystopian world.
Lee Clark Zumpe is entertainment editor at Tampa Bay Newspapers and an author of short fiction appearing in select anthologies and magazines. B.C. Zumpe, Lee's 13-year-old daughter, is a middle school student, film buff and aspiring writer and director.