ST. PETE BEACH — American Craft Endeavors, producer of some of the region's finest juried art shows and craft festivals, will help usher in summer by bringing skilled crafters from around the country to Pinellas for a two-day free event.
The 26th annual St. Pete Beach Corey Area Craft Festival will be held Saturday and Sunday, June 1-2, 10 a.m. to 4 p.m., on Corey Avenue in St. Pete Beach. Admission is free. For information, visit www.artfestival.com.
What could be better than enjoying a summertime stroll along Corey Avenue while perusing hundreds of handmade creations? This annual tradition returns with more artisan-created pottery, jewelry, paintings, and more. The festival will feature nearly 100 Florida-based craft artisans hand-selected from hundreds of applicants. The crafters remain on site for the duration of the festival giving festival-goers an opportunity to meet the creative individuals behind the works and discover the techniques and inspirations behind each creation.
Visitors can expect to find handmade and quality works, both practical and whimsical. A vast array of artistic media can be found at American Craft Endeavors events, including folk art, pottery, personalized gifts, handmade clothing, basket weaving, beaded utensils, candles, cork assemblage, fabric design, fiber quilts, fused wax and glass, hair accessories, handbags and accessories, handmade cards, leather, mosaic, wood, painted wood, plaster craft and stained glass.
Pets on leashes are always welcome to join their human companions as they stroll through the festival, which includes a full greenmarket of live plants, handmade soaps, delicious edibles and more.
In addition to providing a showcase for Florida artisans and crafters, the festival also supports the local economy. A portion of the proceeds benefits the St. Pete Beach Corey Area Merchants Association.
Gayle Foshee of Clearwater will take part in this year's festival.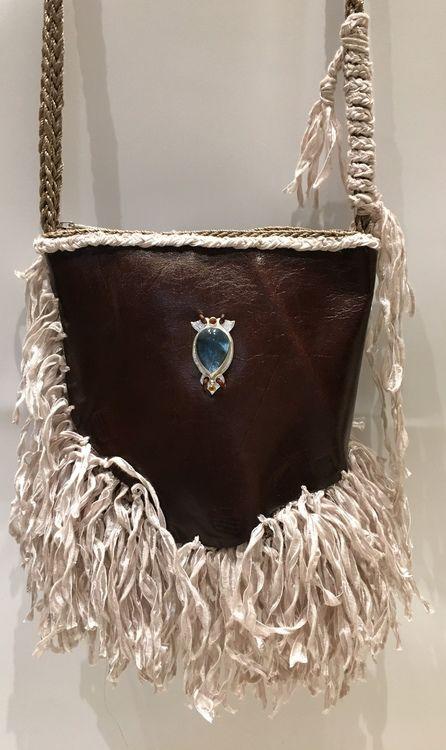 Foshee's handbags is a uniquely designed piece of wearable art. She uses leather, hand-dyed ribbon, nuno felting and found objects to create stunning bags. Her latest inspiration comes from Frida Kahlo, a famous Mexican self portrait artist. Known for her colorful clothing and art, Foshee has used interesting colorful fibers in her collection.
Festival-goers also will find Largo's Christine and David Goshorn among the vendors displaying their wares.
Christine discovered dichroic glass 15 years ago. Since then, she has been employing this material in her creations. Her love of jewelry-making dates back to high school. Over the course of several years, she took classes at Mirror Lake Tomlinson in St. Petersburg, learning the processes behind goldsmithing and jewelry-making.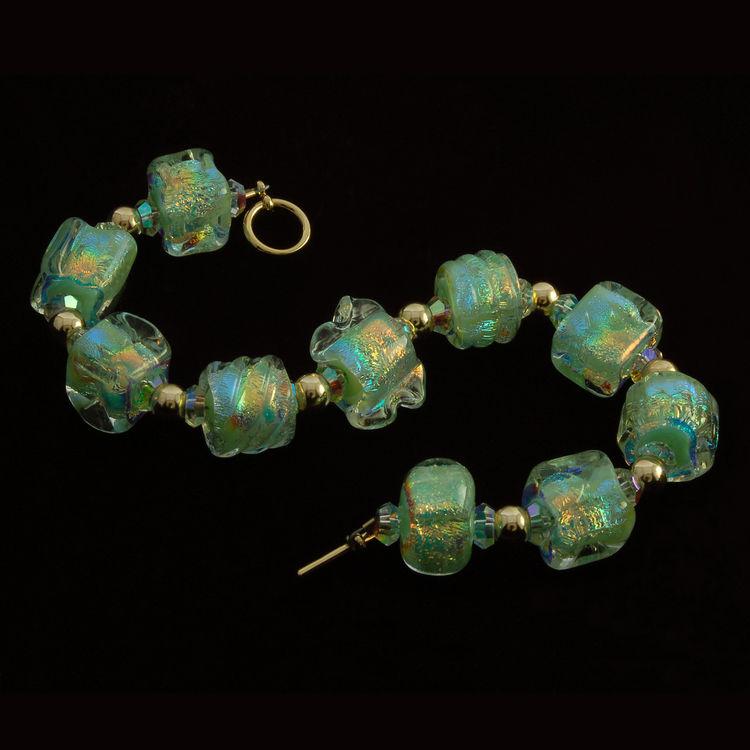 According to her biography provided by American Craft Endeavors, setting stones and doing repairs didn't offer her the type of rewards she was seeking.
Years later, when she discovered and embraced dichroic glass, she found her inspiration. Along with David, she founded FloridaFusion Jewelry in 2000. Since that time, she has taught herself how to turn glass into magic through glass workshops, books and some trial and errors. She continues to exhibit her dichroic glass creations at the finest Florida art venues. During the off season, she sells her art on Clearwater Beach, Pier 60.
Craig Dietrich is an award-winning underwater photographer based in Jupiter. After discovering his love for photography in high school, Dietrich served our country as a Naval photographer during both Operations Desert Shield and Desert Storm, where his thirst for adventure was born. After the Navy, he discovered scuba diving and eventually became an instructor. Longing to share the underwater world with others, he put together his two greatest loves and ventured into the world of underwater photography. Craig and his wife Julie now make their living selling his art at art festivals. Craig also teaches underwater photography through expeditions and private instruction. His stunning underwater photography has won multiple awards and has been sold in upscale galleries from Carmel, California, to Fort Lauderdale. Collectors from around the globe are counted among Craig's clientele, and each piece is presented in the unique medium of high quality aluminum, creating unmatched vibrancy and mastery, making them a worthy addition to any collection.
For those interested in local authors, Julie Woik, a children's author from Sarasota, will be on hand.
Woik will have the entire Lilly the Lash series available for purchase at the festival – and, she looks forward to meeting new fans and greeting existing fans. She will be personally signing all of the books as well.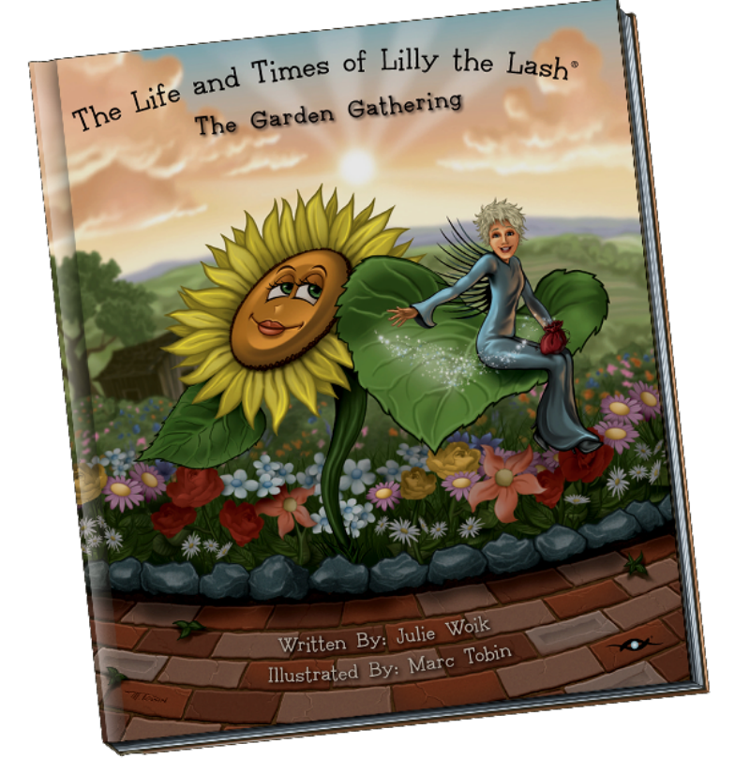 Her children's book series teaches life lessons through character building messages while promoting literacy. Her newest book, the fourth in the series, "The Life and Times of Lilly the Lash: The Kacklin' Kitchen," tells a story and teaches the life lesson of respect through main character.
Woik is a freelance writer and poet. Having worked with young children as a teacher's aide, as well as in the field of psychiatry, she recognized early on the importance of strong self-esteem. Armed with a contagiously dynamic personality, she has a unique way of acquainting others with the tremendous value of self-worth.
American Craft Endeavors produces some of the nation's most exciting high-end juried craft shows in many of Florida's vibrant downtown areas and popular tourist destinations including the Downtown Dunedin Art and Craft Festivals, the Siesta Fiesta Craft Festival and the Downtown Stuart Craft Festivals, among others. The group's founders personally select unique, culture rich cities for their show locations providing a complete outdoor experience unmatched by other festivals. All crafters are hand-selected from hundreds of applicants in order to ensure a superior event featuring diverse art media and the highest quality of original handmade crafts.
For information on the St. Pete Beach Corey Area Craft Festival and other American Craft Endeavors craft shows, visit www.artfestival.com or call 561-746-6615.