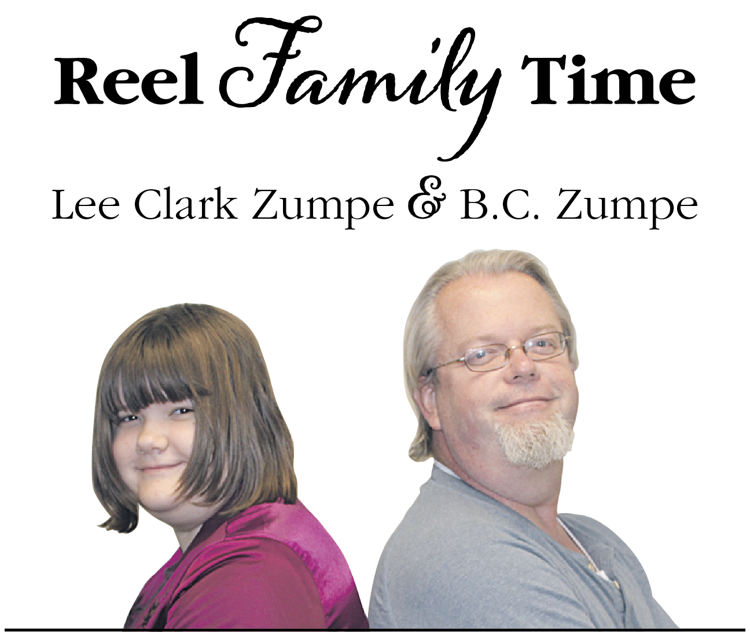 Anyone who had children born after the turn of the century probably has extensive experience with Dora, a 7-year-old Latina girl, her anthropomorphic monkey Boots and her talking backpack.
Nickelodeon's animated television series officially debuted in August 2000 following a pilot episode that aired in June 1999. In the series premiere, Dora and Boots journey to the Big Red Hill as they try to determine if the legend of the Big Red Chicken is real.
Even though my daughter spent much of her television time watching Disney Junior shows, the popular Nickelodeon program found a place in her heart. Soon, toy versions of Dora's adventure gear started appearing in her room.
"Dora the Explorer" ran for eight seasons, producing more than 170 episodes. "Dora and Friends: Into the City," a sequel series, ran from 2014 through 2017.
Fast forward to 2019. Rumors of a live-action feature film have been circulating for years. "Dora and the Lost City of Gold" takes teenage Dora out of her familiar jungle home and drops her into one of the fiercest, most savage and competitive environments in the world: high school.
It's not an unfamiliar theme. Audiences have watched multiple incarnations of Tarzan face the perils of the urban milieu. Not so long ago, Crocodile Dundee bested a group of would-be muggers on city streets. Alas, the filmmakers missed the opportunity to have her reference the latter with a clever quip such as "That's not a backpack — THIS is a backpack."
Dora proves she can handle any classroom situation in her unique approach to life. The only thing she finds difficult is making friends in her new setting.
Not to fear, though: Circumstances send her — along with a rag-tag group of her fellow students — back into the jungle when her parents disappear while searching for the ancient Incan city of Parapata.
Isabela Moner stars in the title role. Her portrayal of a teenage Dora is perfect: She brings out the character's fortitude, ingenuity and enthusiasm. The film features a wonderful cast of supporting players, including Eugenio Derbez as Alejandro Gutierrez, Jeff Wahlberg as Diego, Madeleine Madden as Sammy and Q'orianka Kilcher as Inca Princess Kawillaka. Michael Peña is gold as Cole, Dora's father. Eva Longoria stars as Elena, Dora's mother.
Just wait until you hear Danny Trejo speak as Boots.
From a parent's perspective, "Dora and the Lost City of Gold" is easily the most fun and fulfilling family film of the summer. It's light-hearted fare populated by socially awkward protagonists striving to be the best that they can be. Its villains are mean but never too terribly menacing. The sense of danger is tangible enough to provide tension but not overwhelming or grim.
Overall, it's refreshingly undemanding and playful — a live action adaptation of a beloved animated series that preserves the optimism and determination of its central character.
Assistant reviewer B.C. Zumpe, a 12-year-old, shares her thoughts on the film:
I may only be 12 years old, but "Dora and the Lost City of Gold" made me feel nostalgic.
It reminded me of when I used to watch "Dora the Explorer" when I was little, and it was fun to see her again as a teenager. I think the film met my expectations because it is funny and relatable, and it had references to the TV show.
In the beginning of "Dora and the Lost City of Gold," Dora is about 6 years old and lives in the jungle. Her cousin Diego is moving to the city, and the two will miss each other. Years later, Dora is a teenager. She is still going on adventures with her friend Boots, a monkey.
Dora and her family are trying to find the Lost City of Gold. She finds out her parents have figured it out, but they are going without her. They think it's too dangerous for her — for reasons that seem a bit forced. Her parents send Dora to the city to live with Diego, and she has to go to high school. Diego seems to have outgrown the jungle. Dora soon meets Sammy and Randy. Sammy thinks Dora is weird, but I think she is mostly jealous of how smart she is. Randy likes Dora OK. Neither of them are very popular.
On a field trip to the museum, Dora is kidnapped by treasure hunters so she can lead them to her parents. Diego, Sammy and Randy are unintentionally kidnapped along with Dora. The group is rescued by Alejandro Gutierrez, who claims to be a friend of Dora's parents. Dora reunites with Boots and the team goes to search for the Lost City of Gold.
The film is pretty authentic, other than the obvious fictional elements. High school is hard, and it's probably even harder if you used to live in the jungle. Dora's dad does a good impression of rave music. But there are some unrealistic points. For example, the high school should send people to look for Dora and her friends.
The film revolves around two conflicts. One conflict is Dora's struggle to fit in at high school. The other conflict involves the treasure hunters and their plan to use Dora's parents to find the Lost City of Gold. Both conflicts lead to the film's climax. Eventually, Dora makes some close friends and learns to be herself. I can't tell you how exactly the other conflict was resolved, but they did do a good job with it.
I like that Dora is shown as an energetic explorer in the film. She wants to learn about the city and make new friends. Diego is embarrassed by Dora at first, but they become close again. Neither Sammy nor Randy, two students who attend high school with Dora in the city, are ready for an adventure.
Over the course of the film, Dora learns how difficult it is to be responsible for other people's safety. Diego realizes he doesn't need to focus so much on fitting in with other students. He also learns that it is important to remember where he came from. Sammy finds that she enjoys trying new experiences and that being nice to other people can be rewarding.
I think the movie moved at just the right pace. There was a lot of action and many exciting moments.
The setting of the film is important. Dora is clearly more comfortable and confident in the jungle. Her friends are more comfortable in the high school setting.
Dora is very similar to how she is in the animated series. The filmmakers expanded her character, making her more relatable. The audience also learns more about Dora's family in the film.
The film's special effects were well done. Boots and Swiper looked similar to the characters from the cartoon series but more realistic. Little kids will enjoy seeing the updated versions of these two comic relief characters.
Isabela Moner portrays Dora. She looks like the character and she acted like I would expect a teenage Dora to act. I think she did an excellent job bringing the character to life.
"Dora and the Lost City of Gold" had good messages. It's a nice family movie based on the classic Nickelodeon animated series. In a way, the story is similar to the Indiana Jones films. The film includes many surprises and will appeal to both fans of the original series as well as people who like fun adventure movies.