In 2019, the Walt Disney Company and Marvel Studios continued to wield the Infinity Gauntlet to collect an obscene amount of box office revenue. Released April 26, "Avengers: Endgame" effectively brought Phase Three of the Marvel Cinematic Universe to a conclusion. To date, the film's domestic gross exceeds $850 million. Worldwide, it has earned almost $2.8 billion.
As of Dec. 15, Walt Disney Studios can lay claim to six of the top 10 highest grossing films of 2019 for domestic box office revenue. "Avengers: Endgame" sits at the top spot, followed by "The Lion King" at No. 2, "Toy Story 4" at No. 3, and "Captain Marvel" at No. 4. "Aladdin" is at No. 6, closely followed by "Frozen 2" at No. 7.
Oh, and "Spider-Man: Far from Home," co-produced by Columbia Pictures and Marvel Studios and distributed by Sony Pictures Releasing, is at No. 5, so Disney can claim part of that success, too.
All of those films also appear in the top 10 highest grossing films of the year for worldwide box office revenue, too, albeit in a slightly different order.
Of course, the year isn't over: "Star Wars: The Rise of Skywalker," produced by Lucasfilm and J.J. Abrams's production company Bad Robot Productions, and distributed by Walt Disney Studios Motion Pictures, hits theaters Dec. 20. I've had my tickets for over a month — how about you?
Continuing the recent trend, three of the top five grossing films in 2019 were superhero flicks. With the close of the MCU's Phase Three, though, it is difficult to predict if the comic-book-to-feature-film template will continue to be successful.
Turning our gaze to the 2020 coming attractions, Hollywood will bring more superheroes to the big screen, alongside kaiju, spies and science fiction epics.
Following is a look at 12 of the most anticipated films of 2020.
'Underwater'
Release date: Jan. 10
Starring: Kristen Stewart, Vincent Cassel, Jessica Henwick, John Gallagher Jr., Mamoudou Athie, T.J. Miller
Genre: Action and thriller
Kristen Stewart takes the lead role in this story about a crew of underwater researchers fighting for their lives after an earthquake devastates their subterranean laboratory. This will probably be a must-see for fans of films such as "The Abyss" and "Leviathan." On the other hand, those with claustrophobia may want to avoid it altogether.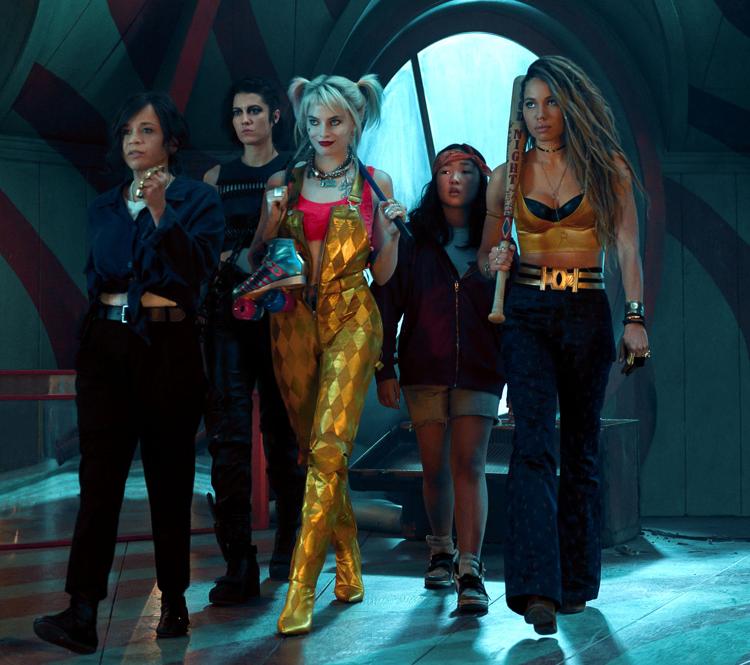 'Birds of Prey'
Release date: Feb. 7
Starring: Margot Robbie, Mary Elizabeth Winstead, Jurnee Smollett-Bell, Rosie Perez, Chris Messina, Ella Jay Basco, Ali Wong, Ewan McGregor
Genre: Superhero, action and crime
Actually, the film's true title is "Birds of Prey (And the Fantabulous Emancipation of One Harley Quinn)" — and you've got to love that. According to the folks at Warner Bros., this twisted tale is told by Harley herself, as only Harley can tell it. When Gotham's most nefariously narcissistic villain, Roman Sionis, and his zealous right-hand, Zsasz, put a target on a young girl named Cass, the city is turned upside down looking for her. Harley, Huntress, Black Canary and Renee Montoya's paths collide, and the unlikely foursome have no choice but to team up to take Roman down. Being a Bronze Age diehard, I'm just happy to see Huntress and Black Canary show up in feature film.
'Mulan'
Release date: March 27
Starring: Liu Yifei, Donnie Yen, Jason Scott Lee, Yoson An, Gong Li, Jet Li
Genre: Adventure, action and epic fantasy
In Walt Disney Studios' next live-action reboot of an animated classic, the Emperor of China issues a decree that one man per family must serve in the Imperial Chinese Army to defend the country from Huns. Hua Mulan, the eldest daughter of an honored warrior, steps in to take the place of her ailing father. She is spirited, determined and quick on her feet. Disguised as a man by the name of Hua Jun, she is tested every step of the way and must harness her innermost strength and embrace her true potential.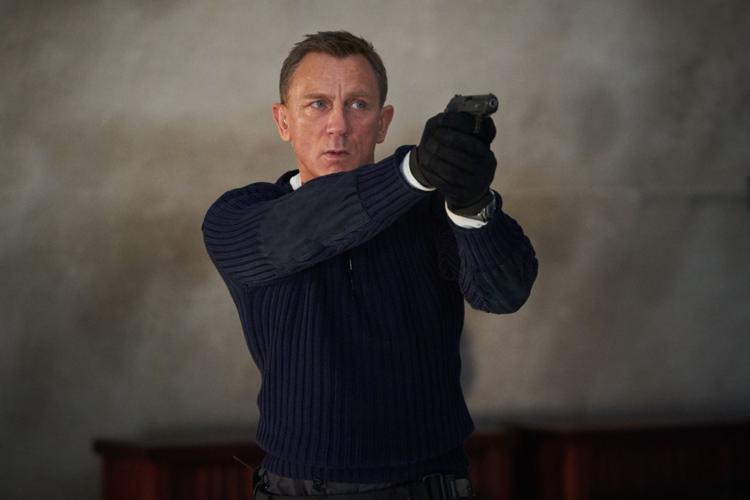 'No Time to Die'
Release date: April 8
Starring: Daniel Craig, Rami Malek, Christoph Waltz, Lashana Lynch
Genre: Action, adventure and thriller
Let's all just pretend we didn't notice that the font used by graphic designers for the film's poster isn't nearly identical to the "The Love Boat" font, OK?
Like many Gen Xers, I have an affection for Ian Fleming's British MI6 secret agent. I recall watching the Sean Connery films with my father when they ran as special movie presentations on one of the three major networks. The first Bond film I saw in a movie theater was 1983's "Octopussy." When Daniel Craig took over the part in 2006's "Casino Royale," I was pleased.
This time, Bond has left active service. Of course, his retirement doesn't last very long.
'Black Widow'
Release date: May 1
Starring: Scarlett Johansson, David Harbour, Florence Pugh, O-T Fagbenle, Rachel Weisz, Ray Winstone, William Hurt
Genre: Superhero, action and adventure
We're all wondering what Marvel Studios is going to do with our beloved Natasha Romanoff. Obviously, Black Widow's fate in "Avengers: Endgame" limits certain storylines. This much-anticipated film will presumably peer into the character's past and provide clues to how her life choices led her to join forces with S.H.I.E.L.D. and, eventually, the Avengers.
'Wonder Woman 1984'
Release date: June 5
Starring: Gal Gadot, Chris Pine, Kristen Wiig
Genre: Superhero, action and adventure
Frankly, Warner Bros. and DC Films have been hit-or-miss. While 2017's "Wonder Woman" wasn't perfect, its many virtues eclipsed its flaws. Stylish, dazzling and action-packed, it stood out from other DC films by being both heartfelt and inspirational. In the lead role, Gal Gadot captured the iconic character's decency and integrity as well as her strength and valor.
Fast forward to the 1980s. Wonder Woman's next big screen adventure finds her facing two all-new foes: Max Lord and the Cheetah.
'Top Gun: Maverick'
Release date: June 26
Starring: Tom Cruise, Miles Teller, Jennifer Connelly, Jon Hamm, Glen Powell, Lewis Pullman, Ed Harris
Genre: Action and drama
Disclaimer: I wasn't a fan of the original. I'm not entirely sure why we need a sequel, other than to provide writers at "Family Guy" with some new material. I have nightmares that this will become another endless Tom Cruise franchise like "Mission: Impossible."
Fine: I'll say something positive. It will be nice to see Val Kilmer on the big screen again. Happy?
'Ghostbusters: Afterlife'
Release date: July 10
Starring: Carrie Coon, Finn Wolfhard, Mckenna Grace, Paul Rudd, Bill Murray, Sigourney Weaver, Dan Aykroyd, Ernie Hudson, Annie Potts
Genre: Comedy, action and fantasy
This isn't the way things usually work in Hollywood: The 2016 "Ghostbusters" reboot underperformed at the box office. In this instance, that failure prompted Jason Reitman — son of Ivan Reitman, who directed "Ghostbusters" (1984) and "Ghostbusters 2" (1989) — to develop a direct sequel to the original films. Original cast members — including Bill Murray, Sigourney Weaver, Dan Aykroyd, Ernie Hudson and Annie Potts — signed on to be part of the new project.
'Morbius'
Release date: July 31
Starring: Jared Leto, Matt Smith, Tyrese Gibson, Adria Arjona, Jared Harris
Genre: Superhero, horror and action
If you read comic books, you are probably really excited about this. If you don't read comic books, you probably have no idea who Morbius is.
"Morbius" will be the second film in the Sony Marvel Universe — as if we need another shared universe based upon comic book characters. It follows "Venom," released in 2018. Both Venom and Morbius are characters associated with Spider-Man. The rights to Spider-Man and all the title's associated characters remain with Sony.
'The Eternals'
Release date: Nov. 6
Starring: Angelina Jolie, Richard Madden, Kumail Nanjiani, Lauren Ridloff, Brian Tyree Henry, Salma Hayek, Lia McHugh, Don Lee, Barry Keoghan, Gemma Chan, Kit Harington
Genre: Superhero, action and adventure
I hate to sound repetitive, but if you read comic books, you are probably really excited about this. If you don't read comic books, you probably have no idea who the Eternals are.
"The Eternals" will help launch Phase Four of the Marvel Cinematic Universe. Spanning more than 7,000 years, the story involves an immortal alien race created by the Celestials. Directed by Chloé Zhao and written by Matthew and Ryan Firpo, the film boasts an ensemble cast led by Angelina Jolie as Thena and Richard Madden as Ikaris.
Wish you were here to see this one, Jack Kirby.
'Godzilla vs. Kong'
Release date: Nov. 20
Starring: Alexander Skarsgard, Millie Bobby Brown, Kyle Chandler, Rebecca Hall, Brian Tyree Henry, Shun Oguri, Eiza González, Jessica Henwick, Julian Dennison, Demián Bichir, Zhang Ziyi
Genre: Action, adventure and science fiction
Sometime back in the 1970s, I watched the colossal Toho Studios smackdown "King Kong vs. Godzilla." The 1962 kaiju film most likely showed up one Saturday on Dr. Paul Bearer's "Creature Feature" on WTOG 44.
Here we are, half a century later, and those two titans are preparing for battle once more. The next film in Legendary's MonsterVerse is set in a time when monsters walk the Earth. Humanity's fight for its future sets Godzilla and Kong on a collision course that will see the two most powerful forces of nature on the planet collide in a spectacular battle for the ages.
'Dune'
Release date: Dec. 18
Starring: Timothée Chalamet, Rebecca Ferguson, Oscar Isaac, Josh Brolin, Stellan Skarsgård, Dave Bautista, Zendaya, David Dastmalchian, Stephen McKinley Henderson, Chang Chen, Charlotte Rampling, Jason Momoa, Javier Bardem
Genre: Epic science fiction
I'm not ashamed to admit that I adore David Lynch's 1984 adaptation of Frank Herbert's "Dune," despite its shortcomings.
Denis Villeneuve directs this new adaptation. This is the same guy who helmed "Blade Runner 2049" in 2017. Here, he'll bring to the big screen the story of Paul Atreides, a brilliant and gifted young man born into a great destiny beyond his understanding.