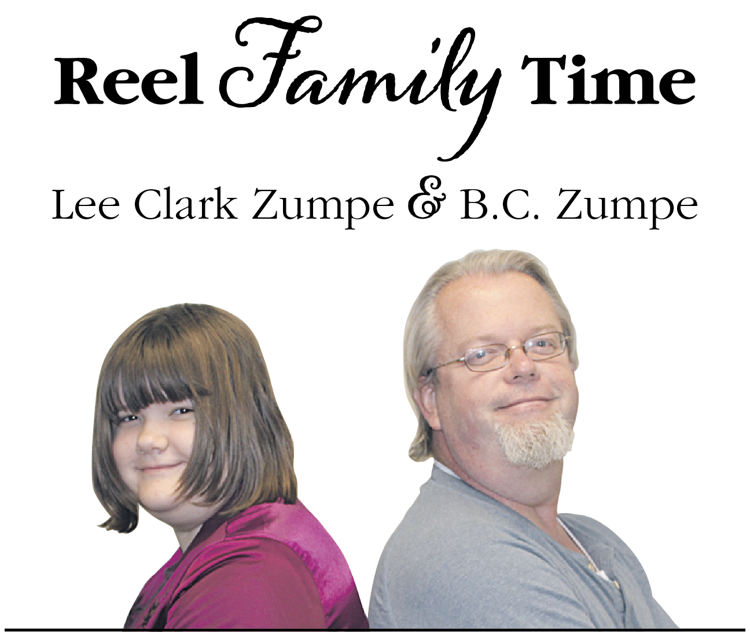 Whenever a long-running media franchise spawns a new incarnation, it's bound cause dissention amongst the ranks. Fans can be fanatical at times, and when a new creative team comes along and gives their beloved characters a makeover, it's not unusual to hear disparagement and denunciation. Sometimes, franchise reboots and expansions can even lead to schisms in the fan community: Just ask the folks who dislike the new Star Wars films.
I admit it: My first reaction to hearing that Warner Animation Group was producing a new film based on the Scooby-Doo franchise was — why?
I grew up with Scooby-Doo and the gang. Back in my day, the Hanna-Barbera series "Scooby-Doo, Where Are You!" was as important a part of the Saturday morning cartoon lineup as a bowl of sugary crisps with tiny marshmallows was to your complete breakfast — well, that's according to the disembodied voice in most 1970s cereal commercials. Watching Shaggy, Scooby, Fred, Daphne and Velma deal with all manner of monsters — from ghosts and witches to aliens and zombies — was both entertaining and, for an aspiring horror writer, enlightening. "Scooby-Doo, Where Are You!" is, after all, a primer on the subgenre of occult detective fiction. In my childhood, making the jump from Scooby-Doo to the primetime series "Kolchak: The Night Stalker" wasn't difficult, especially when I was already reading similar storylines in the Gold Key comic book "The Occult Files of Doctor Spektor." And those early Scooby-Doo villains are so memorable: Who can forget the Spooky Space Kook, the Miner Forty-Niner and the Ghost of Captain Cutler?
The original run of "Scooby-Doo, Where Are You" only lasted two seasons and ended in 1970. It was followed by "The New Scooby-Doo Movies," which ran from 1972-1973; and then "The Scooby-Doo Show," which ran from 1976-1978. Scrappy-Doo — the Cousin Oliver of the Scooby-Doo franchise — didn't show up until the 1979 series "Scooby-Doo and Scrappy-Doo."
Admittedly, I had fairly low expectations for "Scoob!"
"Scoob!" is actually an enjoyable mix of nostalgia and kid-friendly adventure. It manages to balance its humor and heart with fast-paced action sequences and clever storytelling. The plot is neither too convoluted for kids to follow nor too tedious for adults. The animation is solid, the voice cast is superb and the comedy — which ranges from sight gags and cheesy dialogue to snarky barbs and moments of self-awareness — is imaginative.
The biggest source of disappointment for me was that the filmmakers rejected the premise of the franchise and relied on tropes of the superhero genre for the plot. Don't bother looking for occult detective fiction motifs in "Scoob!" — you won't find them. There are verbal cues and franchise references, but there is very little mystery. It's mainly an animated action flick.
Actually, "Scoob!" may be a little more than that.
Without giving away any details, this film certainly feels like the corner stone of a Hanna-Barbera cinematic universe. If that's the case, Warner Bros. very wisely chose not to over-complicate this story with a lot of extraneous universe-building exposition. The filmmakers tossed in a few choice hints, a few tidy Easter eggs — but there's nothing so blatant that it eclipses the message that lies at the heart of this film about true friendship.
Assistant reviewer B.C. Zumpe, a 13-year-old, shares her thoughts on the film:
The following may reveal a few spoilers, so proceed with caution — or wait until after you've seen the movie to read my review!
"Scoob!" starts out with the origins of Mystery Inc. Scooby is a stray running from the police when he steals food. Young Shaggy is having trouble making friends, so he makes a couple out of sand and has a picnic with them, with Scooby hiding behind them. Scooby-Doo feels bad for Shaggy and shares his food with him. Shaggy adopts Scooby, saving him from the police. Shaggy gives Scooby his collar, and he promises to never take it off.
On Halloween, they meet young Fred, Daphne, and Velma. They solve their first mystery together in the Rigby house. The story jumps ahead a number of years. In the present, the gang gets Simon Cowell to invest in them, but only if they get rid of Scooby and Shaggy, who get upset and leave. At a bowling alley, Scooby and Shaggy are attacked by robots, but they are rescued and beamed up to the Falcon Fury. There, they meet Dee Dee Sykes. Sorry, but the other Teen Angels never show up. They also meet Dynomutt and Blue Falcon's son because the original is retired. The team is up against Dick Dastardly, who wants to capture Scooby and unlock the gates of the Underworld.
The Mystery Gang is pretty much the same as they were in the original series. Velma is smart, Daphne is kind and needs to be saved sometimes, Fred is a leader and fights when he needs to, and Shaggy and Scooby usually try to avoid trouble. The characters change a little throughout the movie, and their friendship is tested.
The main conflict is that Dick Dastardly is going to unleash Cerberus. There is also a conflict when Scooby spends more time with the Falcon Fury crew than with Shaggy.
Aside from the action, the story revolves around the relationship between two best friends. I could empathize with Shaggy being nervous about losing his friendship with Scooby-Doo.
When it comes to supporting characters, Blue Falcon, Dynomutt and Dee Dee had the most impact on the plot. They have experience with the antagonist and they help the primary characters a lot during the film.
I liked that the movie was a crossover between different Hanna-Barbera shows, including Dynomutt and some others.
I think the original series was still better than the film, but they still did a good job. The characters are similar to the earlier versions, and they move in a similar way. Then again, it's been a while since I've watched the earlier shows, so it might be hard to compare.
There are many actors kids can recognize in this film. Iain Armitage plays young Shaggy, and also portrays the main character in television's "Young Sheldon." Young Velma is portrayed by Ariana Greenblatt, who I know as Daphne Diaz from "Stuck in the Middle." Mckenna Grace, who voices Daphne, can also be seen as young Carol Danvers in "Captain Marvel." Young Fred is voiced by Pierce Gagnon, who was Nate Newton in "Tomorrowland." Will Forte plays adult Shaggy, and was also Tim in "The Willoughbys." Fred is voiced by Zac Efron, who was also Troy Bolton in the "High School Musical" franchise. Gina Rodriguez is Velma, and is also in Elena of Avalor, Carmen Sandiego, and also stars in the Disney+ show "Diary of a Future President." Amanda Seyfried, who I know from "Mamma Mia!", voices adult Daphne. Dee Dee is voiced by Kiersey Clemons, who was also in "Austin & Ally," "Shake it Up," and "Good Luck Charlie." Finally, Scooby-Doo is voiced by the actor who voiced the original Fred and then Scooby since 2002, Frank Welker.
I think there should be additional movies based off of this film. Since it already shares a universe with various Hanna-Barbera shows, there could be movies based on other classic characters. This film was intended to start a cinematic universe, and I would like to see that happen.
Lee Clark Zumpe is entertainment editor at Tampa Bay Newspapers and an author of short fiction appearing in select anthologies and magazines. B.C. Zumpe, Lee's 13-year-old daughter, is a middle school student, film buff and aspiring writer and director.