Harry Melling's depiction of Poe central to Netflix's 'The Pale Blue Eye'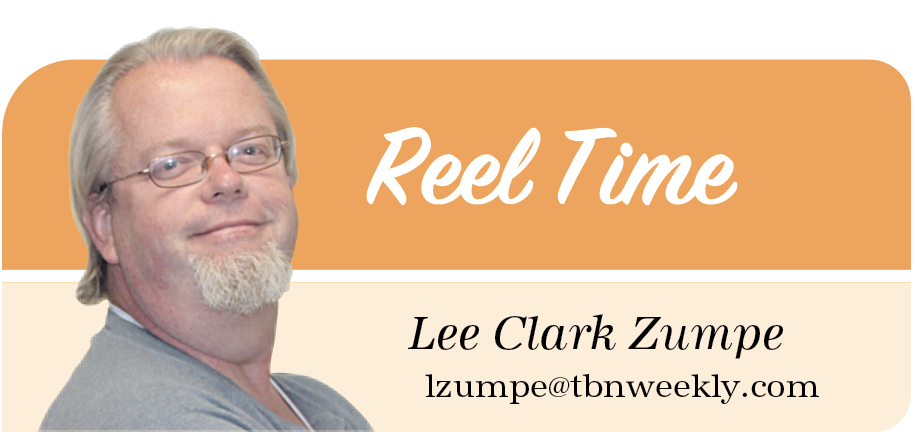 When someone mentions Edgar Allan Poe, most people will immediately recall the titles of some of his most famous works: "The Raven," "The Tell-Tale Heart," "The Cask of Amontillado," and "The Fall of the House of Usher." His name likewise evokes a certain image of a morbid author of macabre tales of Gothic horror revolving around themes of death, loss, anxiety, regret, and revenge. Though he may be remembered most for his horror stories, there is much more to be found in the works of Poe.
In addition to horror, Poe authored satirical pieces, humorous tales, and literary criticism. He contributed to the emerging genre of science fiction, influencing later authors such as Jules Verne and H.G. Wells. It may come as a surprise that Poe is widely considered to be the inventor of the detective fiction genre. He introduced the character C. Auguste Dupin, a professional detective, in 1841's "The Murders in the Rue Morgue" — arguably the first detective fiction story. Dupin returns to solve further crimes in Poe's stories "The Mystery of Marie Rogêt" in 1842 and "The Purloined Letter" in 1844.
Did you know that before his writing career began in earnest, Poe enlisted in the United States Army? He served two years under an assumed name before being discharged in 1829. The same year, he accepted an appointment to the United States Military Academy at West Point, New York.
In "The Pale Blue Eye," a new mystery thriller written and directed by Scott Cooper, a fictionalized version of Poe plays a pivotal role. The film was adapted from the 2003 novel of the same name by Louis Bayard. The film was released in select cinemas Dec. 23 before its streaming release on Jan. 6 by Netflix.
"The Pale Blue Eye" is set at West Point in 1830. Retired detective Augustus Landor (Christian Bale) is tapped to solve a grisly murder and mutilation at the military academy. A cadet has been found hanged. While his body lay in the academy's morgue, someone cut open the chest and removed the heart. Landor examines the corpse, discovering evidence overlooked by Dr. Daniel Marquis (Toby Jones), the West Point doctor who performed the autopsy.
Initially, Landor is met with a wall of silence. Most cadets are unwilling to share any practical information that can point the detective in the right direction. Of course, one cadet is eager to offer his opinion: Edgar Allan Poe (Harry Melling) giddily shares his theories with the stern and serious Landor. The detective is so impressed by his insight and his enthusiasm that he enlists his help in solving the case.
"The Pale Blue Eye" exhibits analogous elements found in recent 19th century police procedurals, and one can't help but compare it to British television series such as "Ripper Street" and "The Frankenstein Chronicles," or the American series "The Alienist." It leans heavily into its gothic stylings, employing an evocative wintry gray palette that paints a bleak, frozen landscape.
The dialogue is sharp and clever. The story relies on slow-burn pacing, plot twists, and an eerie, brooding atmosphere. In fact, everything about "The Pale Blue Eye" is intentionally ominous and dark — everything except Poe. That's precisely what makes the story work: Melling gives us a rendering of Poe that goes against everything we think we know about him.
Compared to Bale's Landor, Melling's Poe is good-natured, compassionate, and sporadically enthusiastic even though he has been singled out for mistreatment by fellow cadets since his arrival. He finds a kindred spirit in Landor, and the two develop a genuine chemistry that highlights each character's strengths and weaknesses. Melling fills Poe with an innate sense of curiosity, immeasurable empathy, and unexpected innocence.
After enjoying the slow-burn murder mystery, the gloomy aesthetic, and the gothic trappings, viewers may find that Cooper jumps the shark with an over-the-top climax that harkens back to shameless b-movie horror finales so common throughout the 1960s. A further dramatic reveal adds another layer to the story, but still fails to live up to the promise of the film's set-up. It's an unsatisfying resolution to such an otherwise well-crafted story.
Though the third act flounders, "The Pale Blue Eye" remains intoxicatingly engrossing. Led by Melling, there are strong performances throughout, including a giallo-level turn by Gillian Anderson as Julia Marquis, and the always reliable Robert Duvall as Jean-Pepe, an occult scholar. Seek it out for its meandering mystery, gorgeous cinematography, and striking dialogue. Most of all, watch it to savor Melling's wonderful portrayal of Poe.