MADEIRA BEACH — Boatstock is back for another round in 2021. What can concertgoers expect from this year's incarnation of the floating concert?
"More people, more music, more everything," according to Dustin Howard, one of the founders of the event.
Howard said that the feedback from last year's event was "insanely positive," and that it was done almost exclusively through word of mouth.
"This year we have amazing sponsors that have made advertising a possibility … one we don't take lightly," Howard said. "We have been producing and running paid ads on social media, radio and press coverage, advertisement on a 40' floating digital billboard, and we hosted a booth at the annual King of the Beach tournament this year to spread the word."
Mad Beach Boatstock 2 will be presented Saturday, May 15, noon to 6 p.m., in "the sailboat graveyard" region of Boca Ciega Bay, found at latitude 27.808323, longitude -82.78409 — or 27 degrees 48 minutes north latitude and 82 degrees 47 minutes west longitude. That puts the event in northern reaches of Boca Ciega Bay, alongside the Intracoastal Waterway just offshore from the Bay Pines VA Healthcare System.
This event is completely free to anyone who wishes to come out via boat, canoe, kayak, paddleboard or even inflatable raft. Guests who wish to show their appreciation are encouraged to donate to the Boatstock Venmo (@boatstock) which is divided evenly among band members.
Necessity is the mother of invention. To uncover the origin of Boatstock, one need look no further than the extended shutdowns and restrictions on crowded social gatherings imposed last year due to the COVID-19 pandemic.
"The event was forged out of the solitude and excruciating mental pain of the first COVID quarantine," Howard explained in an interview with Tampa Bay Newspapers. "My buddy's dad Bob Burnett and I were drinking tequila on Cinco de Mayo and Bob said we should do a free event purposely in deeper water so everyone will stay in their own boats and socially distance while listening to music and at least seeing other people."
From there, Howard called a friend who works for Pinellas County Sheriff's Office Marine Unit and asked if it was legal to put on a free concert in the waters behind the VA.
"He said, 'Yeah, it's legal … and it's a great idea. Just keep us informed,'" Howard said.
From there, Howard and Burnett went to Edge Marine Construction, looking for a barge they could use for a stage. Once they had secured one, they started lining up bands — explaining that they would be working exclusively for donations.
"A lot of them had been out of work because of COVID, and they were happy to come out and put on a show," Howard said. "A Venmo account was set up so guests could tip their favorite bands directly."
Having collected all the puzzle pieces, all that was left for Howard and Burnett to do was put them together.
After last year's success, sponsors have shown enthusiasm for Boatstock 2 and are helping it grow exponentially. According to a press release promoting the event, Sun Bum will be out on their boat with Sunny, the 18-foot inflatable gorilla, and will be passing out free Sun Bum sunblock to attendees. New Belgium Brewery and EG Vodka will be supplying free product for the VIP lounge and to guests 21 and older aboard their custom boats. Edge Marine is again donating the giant floating stage. The St. Pete Tiki Tour floating tiki boat also will be on hand with swim-up BYOB. The Royal Conquest pirate ship will be parked behind the stage providing a full VIP lounge as well as the band green room.
Performers
This year's band lineup kicks off with a performance from Aubrey Wollett, a singer-songwriter based out of Nashville, Tennessee. Also scheduled to perform are the Drain Outs, Johnny Mile and the Kilometers, FayRoy, and Seranation. Headlining Boatstock 2 will be Swimm, an indie-pop and psychedelic rock outfit from California.
According to her website, Wollett has been touring throughout the United States and has opened for country music artists such as Tanya Tucker, Billy Currington, Hunter Hayes, Wynonna Judd, LoCash, and Carly Pearce. Her single "Saltwater Gypsy" premiered on CMT and won the 2019 Music Video of the Year for the International Singer Songwriter Association Awards. Her latest EP has a two hit singles, including "Beach Vibes" and "Better on a Beach," which has won another ISSA Award. Both songs have hit No. 1 on the Trop Rock charts.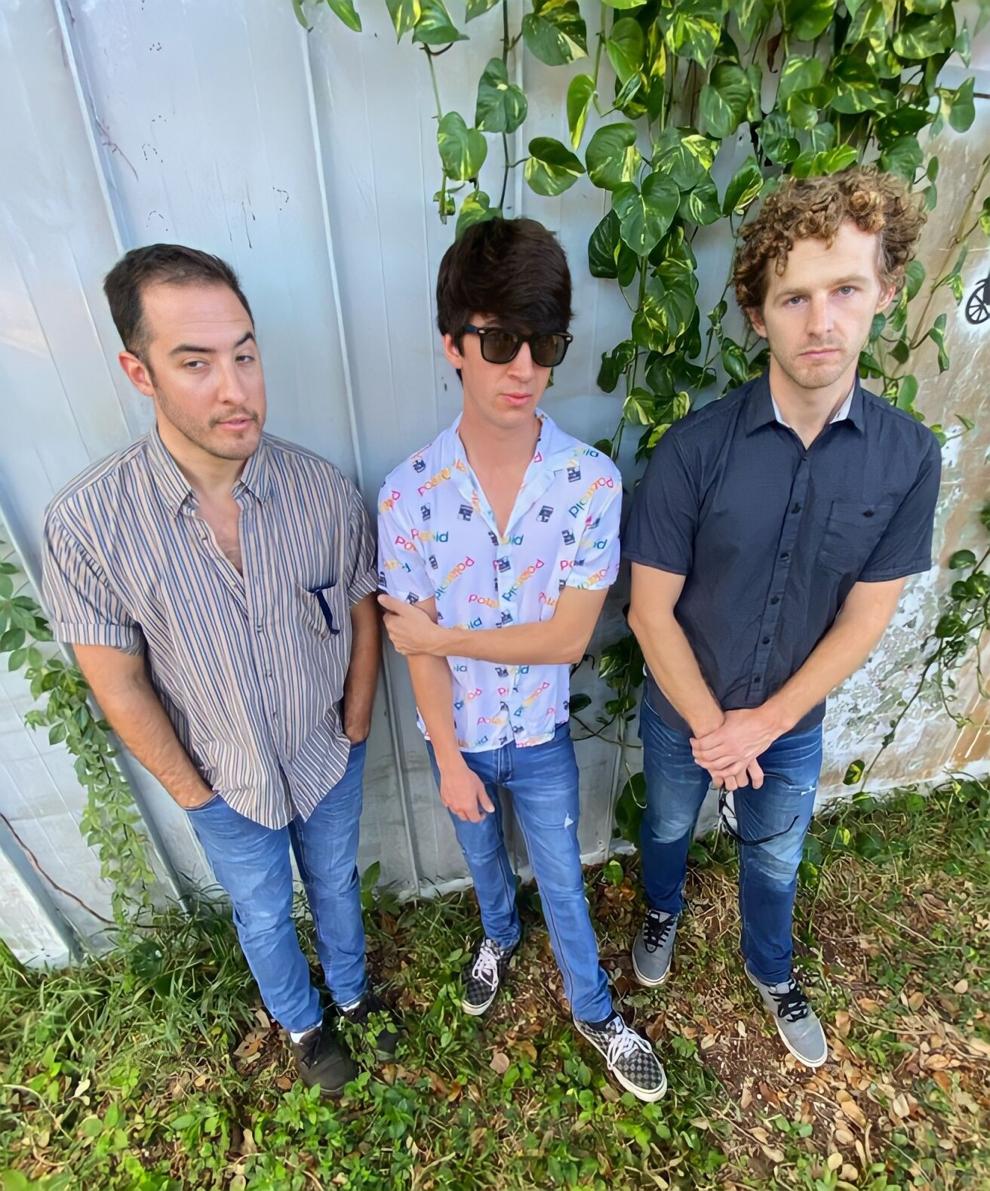 Since their self-titled debut in 2019, the Drain Outs have been delivering high-energy shows to the Tampa Bay area. They started garnering attention for their bright, surf guitar licks and catchy, ear-wormy hooks. Their music calls back to bands like the Pixies or the White Stripes, while also paralleling modern acts like Wavves and Cage the Elephant.
In their break from touring, they are finishing up their first full-length album.
Hailing from Indian Rocks Beach, FayRoy is named after a group of 1930s beach bungalows tucked behind the sea oats at the Eighth Avenue beach access where the band used to live. With a combination of reverb-drenched surf guitar and rock and roll delirium, their music is bred from endless summers spent in the ocean and late night gatherings on the beach. Self-styled Florida surfin' psych cowboys, FayRoy has toured extensively in promotion of their music and released a live surf album titled "Lonely Summer" during this past year of quarantine.
According to their Facebook page, Seranation emerged in late 2014 when Adam Hocker and Bianca Schlosser from Roots for Change teamed up with lead singer J. Carter. With members boasting different musical backgrounds, Seranation features a unique blend of pop-reggae/rock that the band has labeled as "tropical rock." In 2018, the band released "Livin' the Dream" on LAW Records. Seranation will be filming their next music video live during the show.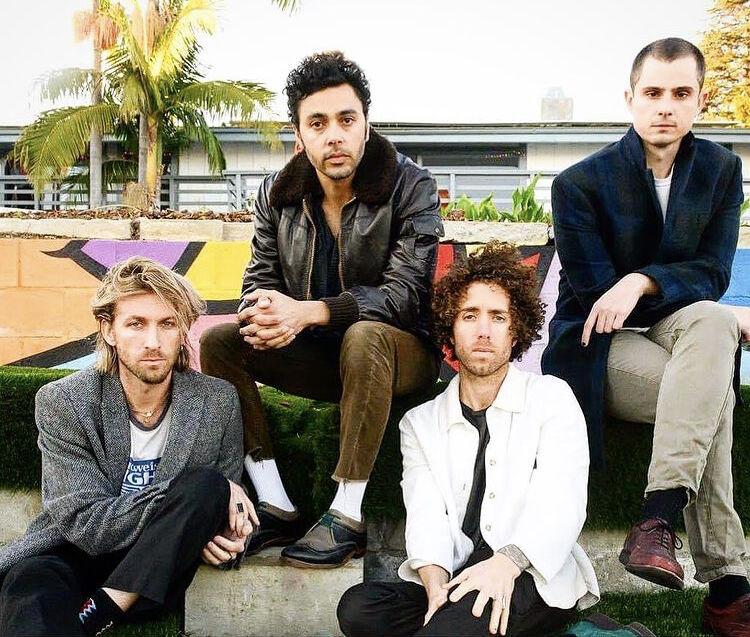 Swimm is known for their funky indie pop songs. According to the band's bio, their music strives to "break your heart but also make you dance right through it." The band released "Sentimental Porno," their debut full-length album, in 2018.
DJ Rollin' will be keeping the energy going during set changes. All proceeds from the Venmo (@boatstock) will go directly to the musicians.
For the inaugural Boatstock, Howard and Burnett somehow managed to go from concept to reality in just 11 days with virtually no budget. Boatstock 2 will benefit from an extended planning period, promotion and support from sponsors and the community.
"It's really exciting to see it take off," Howard said. "We expect double the crowd that we had last year and are ensuring it will be more epic than ever … while making sure everyone remains safe."
The event organizers have hired the Pinellas County Sheriff's Office Marine Unit to make sure everything runs smoothly.
"It did last year," Howard said, "but this year will be much bigger and we want to take all safety precautions."
Sponsors — including Overhead Surf Shop, Saltwater Hippie, and Sun Bum, to name a few — have proved to be a game changer for the event.
"Thanks to them we now have the funding for marketing as well as being able to bring in more acts, bigger and better stages and equipment, and ensure more safety precautions," Howard explained. "Sponsors have also donated awesome gear for guests and are bringing their boats to party with us. We couldn't ask for more."
The local community has also been more than supportive, according to Howard.
"Local companies are promoting the event and we have had so many offers from people who just want to be a part of Boatstock," he continued. "We are thrilled to be holding it in Madeira Beach again this year and love that the whole event feels like a big community out on the water. People help each other and support each other. It has a really good vibe."
Concertgoers are encouraged to get an early start the day of the event.
"The event starts at noon on May 15, but we do recommend coming out early to anchor down for a good spot," Howard suggested. "The show is over at 6 p.m., but we are hosting an after party at the Brass Captain afterwards."
For more information on Boatstock 2, visit www.madbeachboatstock.com.