OLDSMAR — The Community United Methodist Church of Oldsmar celebrated 100 years of prayers recently, as parishioners, pastors and patrons filled the chapel Nov. 17 for a special service to celebrate the centennial anniversary.
Established in 1919, early CUMC congregations bounced around several locations until the current church was established at 207 E. Buckingham Ave. in 1925 after Oldsmar founder Ransom E. Olds deeded the property to the church, according to local historian Jeri Antozzi.
"R.E. Olds sold out most of his holdings … and placed in the bank for us a warranty deed to two lots and an unfinished bungalow" that would become the city's first house of worship, said Antozzi, president of the Oldsmar Historical Society. She noted the automobile pioneer "believed it was essential to have a church in town."
A century later, following some ups and downs, the bond between the church and the community is as strong as ever.
"I've been coming here just about every Sunday since 1965," nearby resident Anna Murgado said before the centennial service began. "And when I couldn't make it on a Sunday, I sent tithes."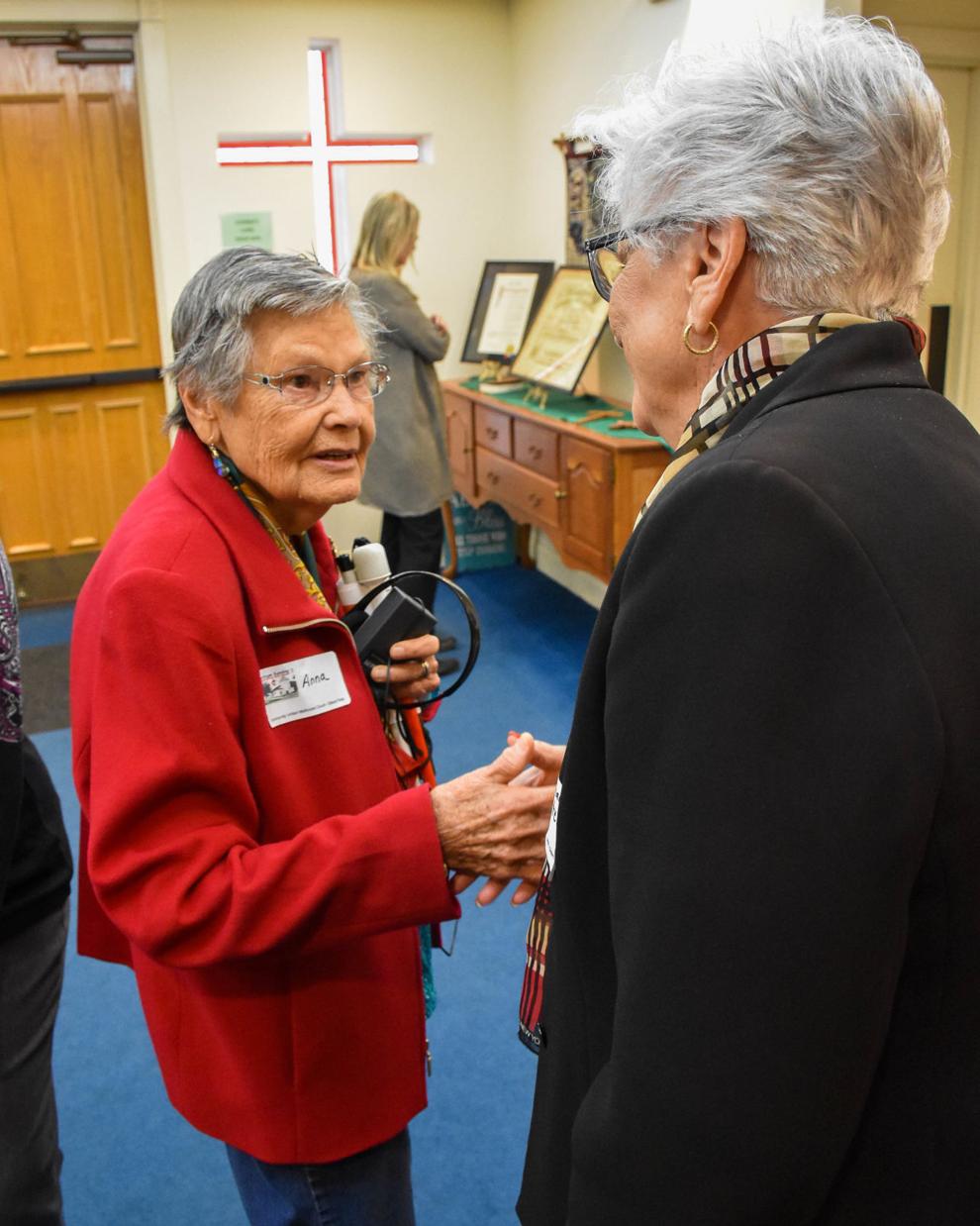 When asked what keeps her coming back, the 88-year-old Murgado, a widower whose husband was memorialized at the church and whose daughter was married there, said "it's the Lord's house, and we always come to the Lord's house. Plus, I can walk here."
After a brief introduction where members of the congregation welcomed each other with hugs and handshakes, Rev. Herbert Lange began the service with statistics and a statement.
"This church has been here 35,000 days. That's five thousand Sundays we've been preaching the gospel for," Lange said.
"We're like a lighthouse for this community. The work we have done for this community is unbelievable, the impact it's had is immeasurable and today is the first day of the next 100 years."
Antozzi, who helped coordinate the centennial celebration, then spoke about CUMC's storied history with 37 different pastors and three women pastors, including future Oldsmar Cares founder Sharon Patch.
"Many members have been teachers and principals at Oldsmar Elementary School," Antozzi said. "Today, our pastors mentor kids at the school. So it's like we're coming full circle."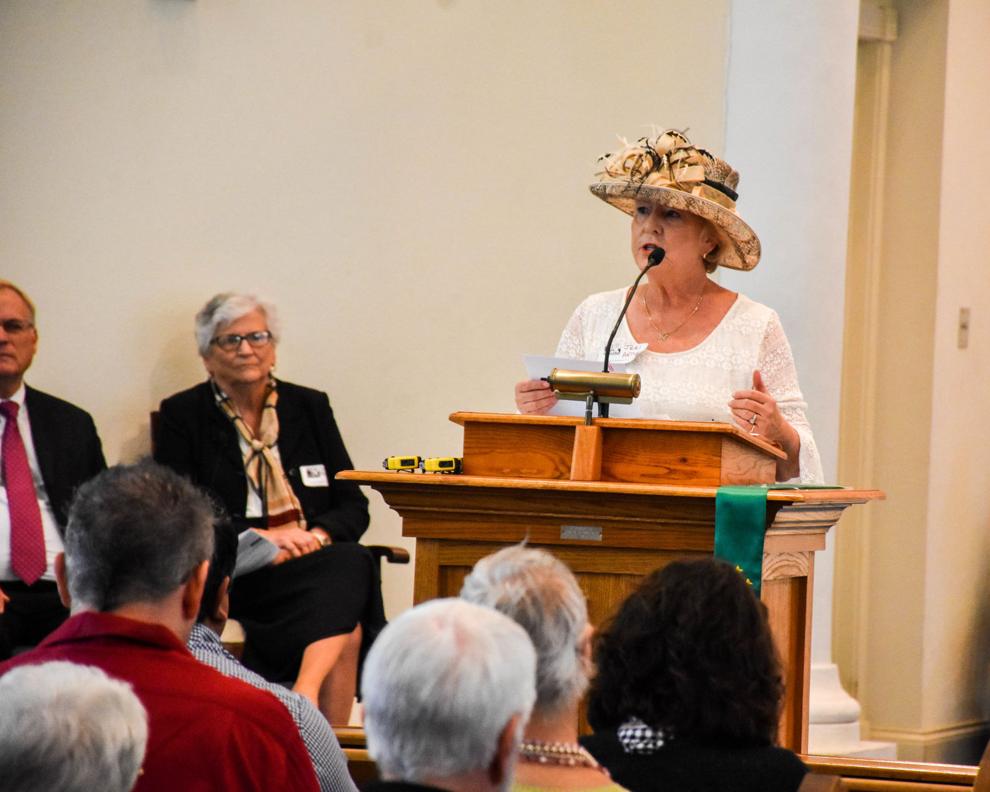 Antozzi also noted that two of CUMC's earliest pastors, Rev. George E. Bennett and Rev. George E. Northrup, came from Tarpon Springs. Coincidentally, Lange and Pastor Dean Giancola also came from the First United Methodist Church of Tarpon Springs, which recently celebrated its 125th anniversary.
"It takes a tremendous undertaking to put a celebration like this together," Lange said in thanking Antozzi for her efforts. "We know, because we did it in Tarpon Springs."
The ceremony continued with songs and prayers, speeches and hymns.
Patch, who is still active in the church and the community, led the welcoming of new members, while Lange closed the service with a benediction before walking to the entrance and raising his arms in celebration of the church's first, and next, 100 years.
As the congregation retreated to the hall next door, site of the original chapel, where food and church memorabilia were laid out for a post-service celebration, Oldsmar City Council member Dan Saracki, who attended with his wife, Paula, said "it was one of the most powerful ceremonies I've ever attended. I liked how Jeri spoke about how R.E. Olds started this church and he also started this community. I think it's a really powerful statement about the city of Oldsmar."
When asked about the key to CUMC's longevity, Lange quickly replied, "Passion. Faith and passion is unstoppable. Faith alone is not going to cut it. You have to have passion. Passion is the ingredient that's contagious, and right now, on the first day of the next 100 years, this place is filled with passion."