TARPON SPRINGS — The 116th annual Epiphany celebration drew a huge crowd to downtown Tarpon Springs on Jan. 6, as thousands of residents and visitors circled Craig Park for the highlight of the festivities, the dive for the cross in Spring Bayou.
This year, 16-year-old Alexander Makris of New Port Richey emerged from the bayou's murky, shallow waters with the white and gold cross, a feat that according to the Greek Orthodox faith means a year of good blessings for the cross holder and his family.
Epiphany, held each Jan. 6, is a celebration of Jesus' baptism in the river Jordan. Many Greeks and non-Greeks flock to Tarpon for the largest such event in the western hemisphere, and that proved to be the case again this year following a reduced-capacity Epiphany in 2021 due to the pandemic.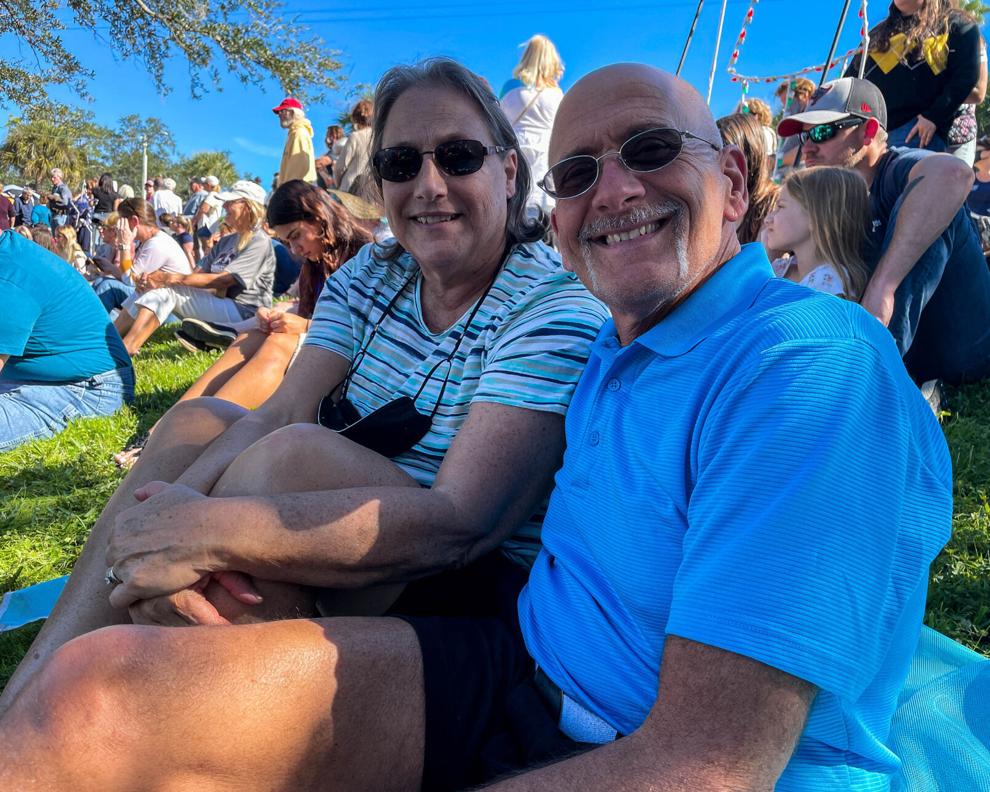 "I met my wife on a class trip to Greece in 1977, and being an Italian Roman Catholic, I believe our cultures share a lot of similarities," said Jim Sano, an Albany, New York, resident who is vacationing with his wife, Nancy, from the grassy berm overlooking the bayou, where boats full of dozens of boys rocked as they eagerly awaited their shot at retrieving the cross. "So, I always wanted to come to Tarpon for Epiphany and every time I saw it on TV, I said I gotta see it in person one day, and today was that day!"
Indeed, the patrons who came to town witnessed what is truly a unique spectacle, as the day began with a morning Mass at nearby St. Nicholas Greek Orthodox Cathedral and featured 16-year-old Tarpon resident Katerina Lecourezos releasing a dove over the water just prior to the early afternoon cross dive.
After he became the latest young man in good standing with the church to retrieve the icon, Makris' calm, cool demeanor belied the tough start he said he had to the dive.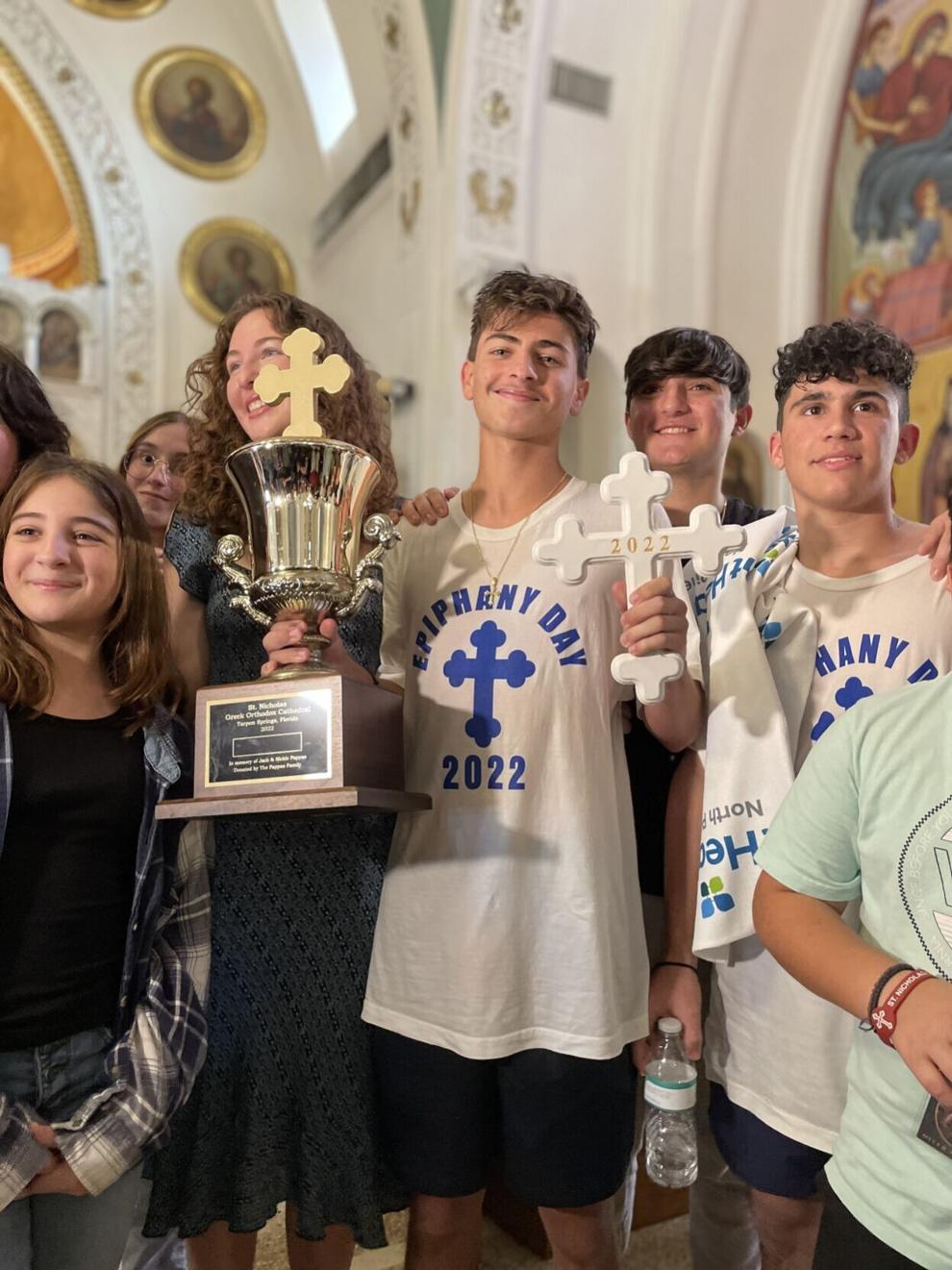 "I was on a boat that kept on flipping over so it seemed like I already had a losing start to begin with," Makris said in the cathedral after being carried back to the church on the shoulders of his fellow divers. "But once he threw it in, I just swam and kinda stayed under the water the whole time and stayed calm under there and tried to scan around until I found it just sitting there on my right."
When asked if that was his plan, to go low and remain calm, Makris replied, "yes, it was. I'm a swimmer and I was pretty confident I had a shot at it even though it was my first year."
Although he isn't allowed to dive again, Makris said he would be happy to teach his technique to other divers. "I can only swim one year, but I'll definitely tell the other people from the church who are competing my strategy," he said.
Alexander's mom, Andrea Makris, said she was feeling many emotions, but she wasn't surprised by her son's successful dive. "Amazed, overwhelmed and very thankful," she said from the church steps while her son was being interviewed on live television behind her. "But he's very athletic. He's very athletic and he's very determined. So, I'm really not surprised."