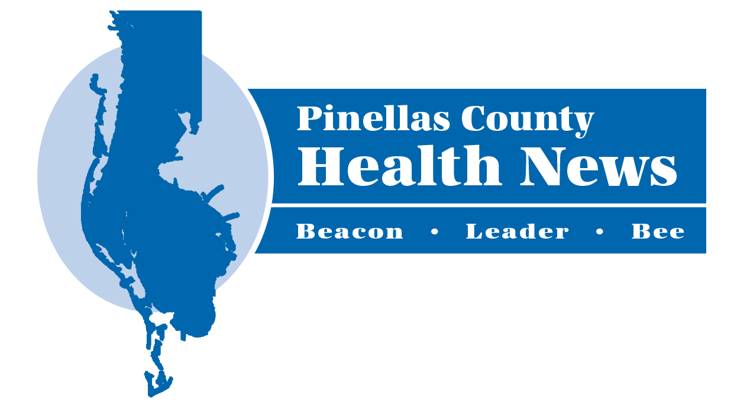 LARGO — Two Sunstar Paramedics employees recently received the American Ambulance Association's Stars of Life award.
David Grabowski and Paul Allen were recognized for their outstanding service and dedication to the emergency medical services profession.
Grabowski, who joined Sunstar Paramedics in 2010, was honored for his actions during a high-risk emergency call involving a drug overdose patient. The paramedic's calm demeanor and clear direction guided his team in caring for the patient, resulting in a positive outcome.
Grabowski is a critical care paramedic on a Sunstar Paramedics' Critical Care Transport team and a member of the County Tactical EMS team, which supports the Pinellas County Sheriff's SWAT operations. He's achieved the Tactical Paramedic-Certified rating and Flight Paramedic-Certified rating from the International Board of Specialty Certifications.
Allen, a communications training officer at Sunstar Paramedics, was recognized for his commitment to training new emergency dispatch officers since he joined Sunstar Paramedics in 2012. He developed a new Public Safety Telecommunicator training program for Sunstar's communications center personnel, which teaches candidates how to handle emergency calls. Each PST candidate is required to pass an exam before becoming an emergency dispatch officer in Sunstar Paramedics' Communications Center.
Allen created exam review packets and developed new ways to present the information required in each section of the PST program. He also created an electronic training system to track candidate's process toward completion and to allow training officers to immediately see how candidates are progressing through training. Allen added several scenario-based questions to the 50-question final exam, which helps assess candidates' readiness for the position.
"David and Paul exemplify the leadership qualities that Sunstar Paramedics values," said John Peterson, chief operating officer of Sunstar Paramedics. "We're very pleased they've been recognized for their commitment to the EMS profession."
Grabowski and Allen were among 100 emergency service personnel recognized during the Stars of Life celebration in Washington, D.C., on June 24-26.
Northside Hospital earns quality achievement award
ST. PETERSBURG — Northside Hospital recently received the American Heart Association/American Stroke Association's Get with the Guidelines Target: Stroke Honor Roll Elite Plus Gold Plus Quality Achievement Award.
The award recognizes the hospital's commitment to ensuring stroke patients receive the most appropriate treatment according to nationally recognized, research-based guidelines based on the latest scientific evidence. Northside Hospital earned the award by meeting specific quality achievement measures for the diagnosis and treatment of stroke patients at a set level for a designated period. These measures include evaluation of the proper use of medications and other stroke treatments aligned with the most up-to-date, evidence-based guidelines with the goal of speeding recovery and reducing death and disability for stroke patients. Before discharge, patients also receive education on managing their health, get a follow-up visit scheduled, as well as other care transition interventions.
"Northside Hospital is dedicated to improving the quality of care for our stroke patients by implementing the American Heart Association's Get with the Guidelines-Stroke initiative," said Valerie Powell-Stafford, chief executive of Northside Hospital "The tools and resources provided help us track and measure our success in meeting evidenced-based clinical guidelines developed to improve patient outcomes."
Northside Hospital additionally received the association's Target: Stroke Elite Plus award. To qualify for this recognition, hospitals must meet quality measures developed to reduce the time between the patient's arrival at the hospital and treatment with the clot-buster tissue plasminogen activator, or tPA, the only drug approved by the U.S. Food and Drug Administration to treat ischemic stroke.
According to the American Heart Association/American Stroke Association, stroke is the No. 5 cause of death and a leading cause of adult disability in the United States. On average, someone in the U.S. suffers a stroke every 40 seconds and nearly 795,000 people suffer a new or recurrent stroke each year.
Wawa stores to host blood drives
Select Wawa stores will host blood drives from Sunday, July 14 through Saturday, July 20.
For a list of participating Wawa stores, visit oneblood.org/wawa or call 888-936-6283. Appointments will be honored and walk-ins are welcome. Donors will receive a $10 Wawa gift card and a coupon for either a Shorti, donut, iced tea or coffee. Donors also will receive a wellness checkup of blood pressure, pulse, temperature and iron count as well as a cholesterol screening.
Generally healthy people age 16 or older who weigh at least 110 pounds can donate blood. Photo ID is required. To learn more about the importance of blood donation and how donors can target the power of their blood type, visit oneblood.org or call 1-888-936-6283.
Voices of Hope for Aphasia Decade of Hope campaign raises more than $50K
ST. PETERSBURG — Voices of Hope for Aphasia, a 501(c)(3) nonprofit, is celebrating the conclusion of Aphasia Awareness Month by announcing the completion of its largest-ever fundraising event, amassing a grand total of $50,469 during the Decade of Hope campaign.
The campaign was launched on May 1 to honor the 10-year anniversary of the founder's stroke and concluded with a benefit performance of "The Dixie Swim Club" June 15 at the Early Bird Dinner Theater in Clearwater.
"We are truly grateful for the support we have received during not only this campaign, but over the past 10 years," said Debbie Yones, Voices of Hope for Aphasia's executive director. "This success is due to the hard work of our staff, our board of directors, our volunteers, and of course our members. We are all committed to increasing awareness of aphasia and providing an engaging and supportive environment for those in our community who struggle with the loss of language. The result of our efforts will not only allow our organization to expand our existing programming, but also allow Voices of Hope for Aphasia to reach and serve more people in our own community."
Aphasia is an impairment of language affecting the production or comprehension of speech and the ability to read or write.
"Through the generous donations of 108 individuals, the overwhelming commitment by our board of directors, and the hard work and devotion of our staff, and certainly our members, we have surpassed our goal of raising $50,000," said Ken Bado, chairman of the group's board of directors. "Achieving this goal will allow us to open our third Voices of Hope for Aphasia center in the Tampa Bay area, sometime in 2020."
For information, visit www.vohaphasia.org.
Palms of Pasadena, St. Petersburg General name new chief medical officer
ST. PETERSBURG — Palms of Pasadena Hospital and St. Petersburg General Hospital recently announced the appointment of Ronald R. Rasmussen, D.C., M.D., M.B.A., as chief medical officer for both facilities.
Rasmussen is board certified in general surgery and comes to St. Petersburg from Daytona Beach, where he practiced surgery for 15 years and held a wide range of leadership positions including chief of staff and chief of surgery at Florida Hospital Memorial Medical Center. Rasmussen also served in the Navy for several years as a general surgeon and in command positions. While in the Navy he participated in Operation Enduring Freedom from August 2003 to January 2004.
Rasmussen received his medical degree from Michigan State University's College of Human Medicine. He also holds a Doctor of Chiropractic degree from Los Angeles College of Chiropractic, where he graduated cum laude. In 2012, he received his master's degree in business administration from the University of Florida. He completed general surgery residency at Grand Rapids Area Medical Education Corp. in Michigan.
Rasmussen will work collaboratively with respective hospital medical staffs and administrative leadership teams to champion local and West Florida Division HCA enterprise-wide quality initiatives.
"I am truly proud to join an organization that delivers high-quality, world-class care that is personalized to every patient," said Rasmussen. "I look forward to working closely with physicians and the leadership teams both at Palms of Pasadena Hospital and St. Petersburg General Hospital."