LARGO — City commissioners often say they would like more engagement from the public about items of interest in the community. A proposed ordinance to add regulations for Largo's two pet stores stirred up plenty Jan. 19, as people from all over the state pleaded with city leaders to deny the new rules in favor of an outright ban.
Throughout the week, commissioners also received about 100 emails in support of the ban and spoke with representatives from both the Humane Society and the Ulmerton Road pet stores — All About Puppies and Sunshine Puppies.
Ultimately, the flood of feedback wasn't enough to convince them to join Hillsborough County, St. Petersburg or Dunedin in prohibiting the retail sale of pets. But it did sway them enough to vote 7-0 to strip the proposed new rules from the ordinance and ask staff to continue the discussion with both sides in hopes of reaching a resolution, which could include grandfathering in the two stores and banning any future ones from opening.
"I think the best plan we could do would be to come back, allow the two businesses that are in Largo to stay in Largo, continue with their business model and then don't allow anybody else to come in," said Vice Mayor Jamie Robinson, who emphasized he preferred the adoption-based model, but didn't want to shut down the stores.
At issue is stores that sell dogs that come from so-called "puppy mills," which the Humane Society of the United States defines as inhumane, high-volume dog-breeding facilities that churn out puppies for profit, ignoring the needs of the pups and their mothers. Dogs from puppy mills are often sick and unsocialized.
The Largo pet store owners are adamant they don't purchase or sell animals from puppy mills. There are three other stores along Ulmerton Road, including the largest, Petland across the street from the Largo Mall, but they are not within city limits and fall under the jurisdiction of Pinellas County.
"If you have blinders on, they (animal activists) are going to say every pet shop buys from puppy mills," said Dan Cohn, owner of Sunshine Puppies. "Guys, if we bought from puppy mills, we'd be out of business, because our dogs would be riddled, riddled with defects. Because, unfortunately, they (puppy mills) don't care about anything. They don't care about the health of the parents and, of course, you end up with bad dogs."
Nevertheless, the city was forging ahead with new regulations that would have compelled the stores to give consumers more information about where the animals have come from. The ordinance also stated the owners must only purchase dogs or cats from breeders approved and licensed by the U.S. Department of Agriculture and have an active state license in good standing.
The USDA is the primary regulatory authority for breeders that transport animals over state lines. The state of Florida has a pet "lemon law" and minimal requirements breeders must meet. Pinellas County also has definitions and regulations on kennels, hobby breeders and pet dealers. Local ordinances can't conflict with county, state or federal ones, so the city's options were limited.
"While we know that your intentions are great and we appreciate that, sourcing ordinances just don't work," said Kate MacFall, a Tallahassee resident who is the state director from the Humane Society of the United States. "Responsible breeders don't sell their pups to stores. We know that."
She added that a USDA license does not guarantee it's a humane breeder, but only means they passed a pre-license inspection.
"One breeder in particular that sold to one of the local stores is a breeder from Kansas that has over 1,000 dogs," she said.
The debate drew comments from all over the state.
Michele Lazaro, a city commissioner in Hallandale Beach north of Miami who is helping to push for a statewide prohibition on the retail sales of dogs and cats, called in to urge commissioners to implement a ban.
"We know that these stores are buying from large-scale commercial breeders, known as puppy mills," she said. "That's without a doubt, 100% true. We also know that … regulations of any kind for these bans don't work."
She added that passing such an ordinance would have implications beyond Largo.
"You might think that passing something is better than nothing," she said. "That is not the case with this bad legislation. This legislation tends to be looked at by other cities. Please don't pass something just to pass something. Pass something because it's the right thing."
She also asked them to wait until state lawmakers weigh in on the proposed bill at the upcoming legislative session.
Robinson said he won't be doing that.
"I have no interest in waiting on what Tallahassee wants to do with anything," he said. "So, let me just go ahead and get that out there. They are not ever going to ask us what we would like to do here in this city, and I could give a damn what they want to do in Tallahassee."
Robinson, who spoke with a member of the Julien family who owns All About Puppies, a store that has been in Largo since 1995, said he disagrees with their business model but that was his personal opinion.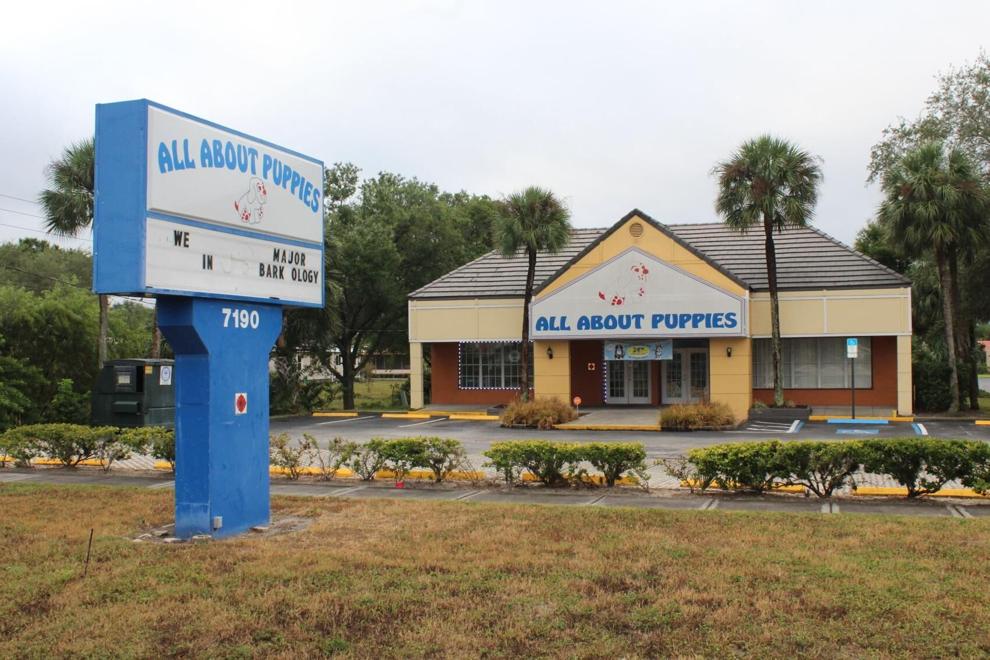 "It is not my responsibility to shut a business down in the city of Largo that is doing a legitimate business," he said.
That is what is happening in Hillsborough County, where Alexandria Julien said her family will likely have to shut down a store this month after being forced to transition to an adoption-based model where any animals sold must be obtained from rescue organizations or shelters.
Jenna Jensen, public policy specialist for the Stop Puppy Mills Campaign at the Humane Society, said the adoption-based model is not the death sentence that pet store owners say it is.
She said the society has helped convert dozens of stores from selling commercially raised puppies to working with local rescues and shelters in the area.
"To say that these stores could not operate without not selling puppies is a little tough to hear considering the pet store industry is a $100 billion industry, which is dominated by products and services," she said. "So these stores could certainly thrive off of not selling puppies."
Commissioner Michael Smith, who cast the sole dissenting vote on the ordinance during its first reading, said he's sympathetic to the store owners, but he can't support their business model.
"I'm for an adoption model. I think it's the only way. That's my opinion. I'm sticking with it," he said. "And if this comes back as trying to keep them in this ordinance, I just can't support that."
Mayor Woody Brown said the stores do provide a service for consumers and would like to find a way for them to continue operating.
"How do we get to the point where we can be assured that these puppies are not coming from puppy mills? If we can get an answer to that, that's what I would like to see in an ordinance," he said. "I'm just as happy with rescue dogs as the next guy, but there's people in this community that would prefer to have a designer dog or a full breed dog. … They want to bring a puppy home to the kids for Christmas, and you can't always get the appropriate puppy or the puppy that some people want at a shelter."
Commissioners agreed that more consultation with both sides and the public was needed before making a decision. But it also appeared that they were leaning toward grandfathering in the two stores, adopting the new regulations for them to follow, and then banning any future stores from setting up shop.
"The reason that we started this conversation over a year ago was for the best interests of the dogs and our residents and the consumers here in the city," Brown said. "So, we'll continue to work towards a successful and a good ordinance. It might take a little bit longer, but we're happy to do that."