LARGO — After more than a year of negotiations, the city of Largo and the firefighters union reached a deal on enhanced benefits that both sides say will help improve morale, recruitment and retention problems that have been mounting since the recession. 
The deal was sealed July 16 when city commissioners voted to adopt an ordinance that amended the fire pension plan. The labor union representing police officers was also involved in the negotiations but its members did not approve the new arrangement.
"It's really going to make some great changes for firefighters in the city," said Lt. Kyle Lighthiser, second district vice president for International Association of Fire Fighters 4966.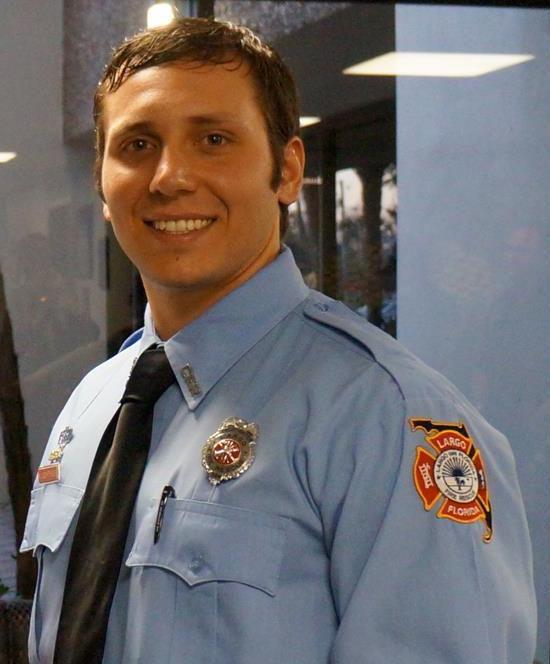 The changes mean that firefighters hired after Sept. 30, 2013, will now receive the same benefits as their peers who were hired before that date. Lighthiser said the enhancements will go a long way toward making Largo competitive and more attractive to recruits.
"I think the city sees the value in offering something a little better to try to recruit and retain good employees," he said. "And that's consistent in their recent change in message, vision and values in the city. So I really respect them in standing by their vision and values on this."
Chief Chad Pittman said the department is in the midst of the hiring process, so he expects the move to pay off immediately.
"I'm hoping that because of this added benefit we're going to see more people putting in resumes and filling out job applications," he said. "If it increases our pool of personnel we're able to pick through, I will be very happy about that."
'Our funding just nosedived'
The plan was last changed in 2014, when the effects of the recession were taking their toll on the police and fire personnel's investments. So the unions and city came together in an effort to keep the pensions sustainable.
The pensions were experiencing financial troubles years before that, however. In fact, in 2011, the benefit plan hit its low point when it was less than 60 percent funded.
"Our funding just nosedived, and we're questioning our ability to even offer a defined benefit, but knowing that public safety is used to the defined benefit," said Human Resources Director Susan Sinz, who led the latest round of negotiations for the city. "So we said, 'Guys, we have to work together in order to save the plan and be able to offer a defined benefit. We've got to restructure a few things.'"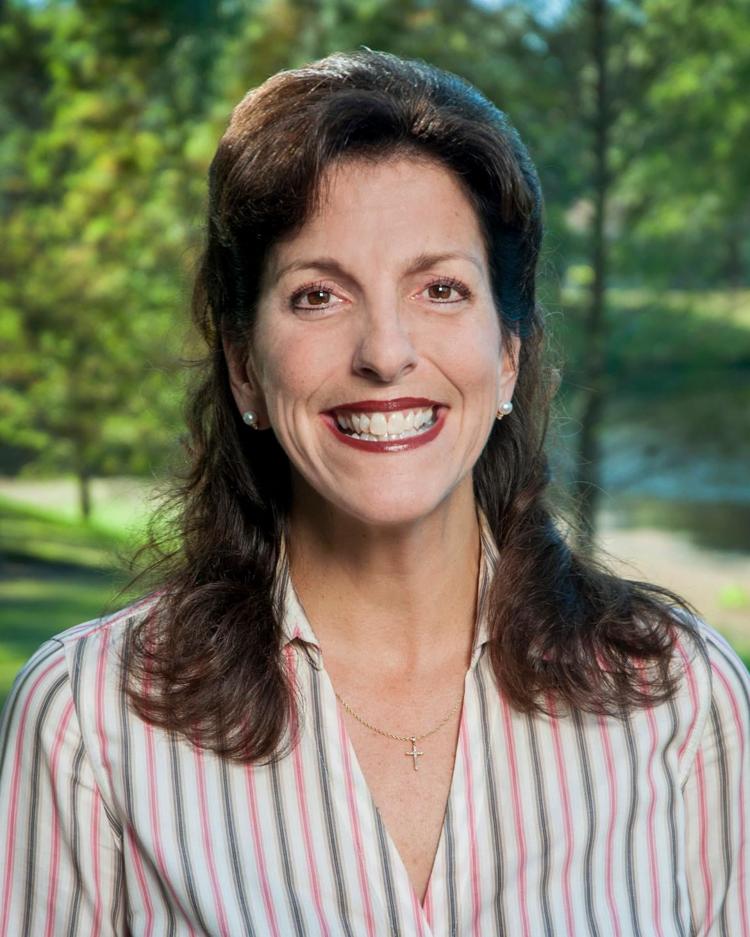 Lighthiser, who has been with Largo Fire Rescue for about 12 years, said the city presented the union with several alternatives. 
"One of those options was to ride it out, and if things go really bad, your pension may go bankrupt," he said. "So we definitely said that's not an option for our retirees."
After more than two years of talks, firefighters agreed to contribute more of their paycheck to the pension plan, from 5 to 8 percent. 
They also agreed that firefighters hired after Sept. 30, 2013, would have to work 25 years before being eligible to receive their pension, instead of 23 years required previously. Finally, the benefit multiplier, which determines how much retirees earn, would be reduced from 3.25 to 2.75 percent for those new hires. 
"At the time that's what we all felt we had to do," Lighthiser said.
Pittman, who was working at Palm Harbor Fire Rescue at the time, said other agencies took notice, and he even hired some former Largo employees who were looking for better benefits.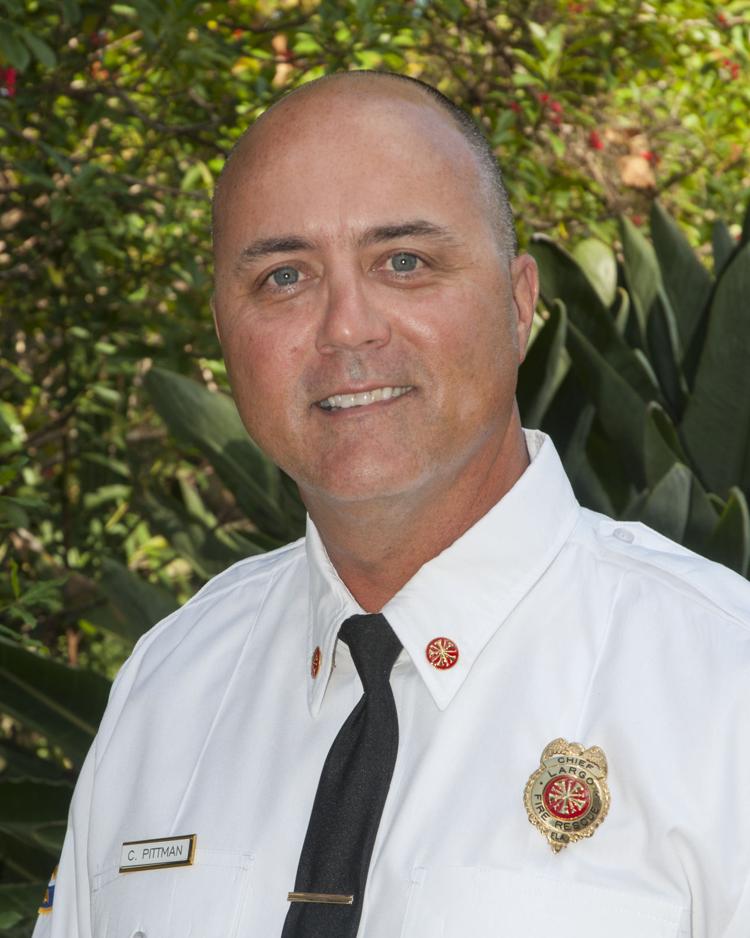 "I've spent all of my career as a firefighter here in Pinellas County and I know when the change was made in the Largo pension plan, we all knew about it throughout the county and it was not a good thing from a firefighters' perspective," he said.
Returning to the table
Times have changed. The economy has climbed back, but the benefits haven't, so Lighthiser and the union wanted to return to the bargaining table.
"The city was having retention issues due to both the pension and … wage compression issues, where we were unable to compete with other local departments," he said. "We weren't able to keep good employees and we weren't even able to hire good employees."
The changes in 2014 also created disparity in benefits for the just over 50 members hired after Sept. 30, 2013, leading to strife and morale concerns among the rank-and-file.
"We said from day one that we're looking for total parity," he said. "Meaning we want every firefighter that works together to have the same … opportunities and the same pension as the guy next to them on the truck. For six years, that hasn't been the case. We've had one firefighter doing almost an identical job to the other getting a lesser pension, and we didn't feel that that was right."
After a back-and-forth, the city agreed that it would retroactively give the firefighters whose benefits were reduced the regular multiplier, which is 3.25 percent, and also reduce the number of years served before being eligible to receive pension benefits back to 23 years.
Sinz said the city still needed to be careful, because, although the economy is improving, the pension is still an unfunded liability in the neighborhood of $47 million that is 78 percent funded.
So, in exchange, union members voted to change how they would share Section 175 premium tax revenue, which is state funding that comes from homeowners insurance policies and is intended to fund benefits for public safety fire personnel. 
"Now, basically, we've said until the pension is 100 percent funded, the city can use all special tax dollars that would normally go to the union members," he said. "The union members are going to sign that over until the pension is completely funded."
Achieving parity was the final selling point for union members, who voted 85-26 to pass the measure. 
Both Lighthiser and Pittman said the city's administration and commission deserve credit for listening and being involved.
"There's a lot of good faith going on between the city and the union in Largo, and I think it's fantastic," Lighthiser said. "That has been a major paradigm shift in the last few years, and I would give some kudos to the city walking the walk in addition to talking the talk for us."