LARGO — For much of this year, construction of a $522,000 project at what is known as the triangle property at the corner or West Bay Drive and Seminole Boulevard went somewhat pear-shaped.
But, after several unexpected delays, officials say they anticipate the new gateway element welcoming visitors to downtown Largo will be completed by the end of the month.
And if it's not, they'll find another contractor who will, City Manager Henry Schubert told city commissioners who inquired about it Aug. 11.
"We are having some ongoing issues with the contractor completing that project," Schubert said. "There's a punch list of items that need to be taken care of."
When it is completed, the new downtown plaza will include a large internally lit "Largo" sign in front of a monument made of a wire green screen encompassed by glass discs lit by LEDs. It also will feature solar panels, new landscaping, hardscaping, and a meandering path that aims to safely connect pedestrians or cyclists from Bayhead Action Park to downtown.
City officials expected it to be wrapped up long ago, though.
"Definitely, this project has taken a little bit longer than we'd like," city of Largo Planning Manager Rick Perez said on Aug. 14.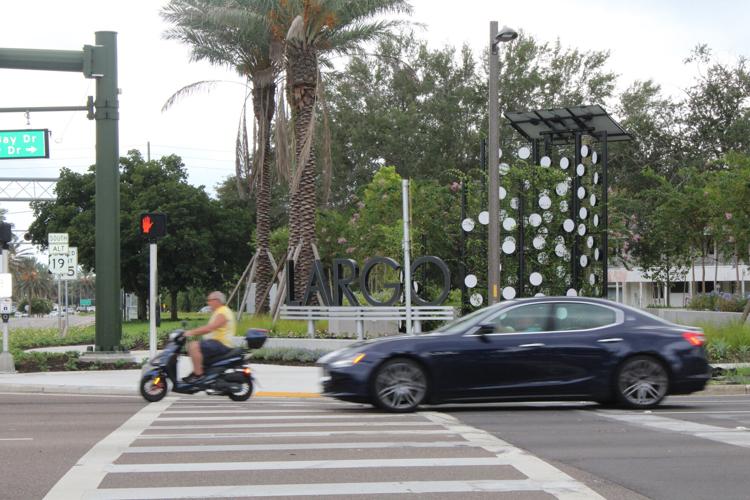 After a lengthy design process, construction began in October, and Perez expected it to be completed by the end of 2019. Then some problems started popping up.
The first had to do with the contoured retaining wall near the intersection. Perez said the contractor, Seffner-based BrightView Landscape Development, had to adjust it so it met ADA and Department of Transportation requirements
"The contractor, during the course of the work, had damaged the wall, and so they agreed to replace it at no additional cost," he said.
Then the COVID-19 pandemic brought the world to a halt, forcing most city staff to work from home and make constant safety adjustments.
"That kind of slowed everything down, and I can imagine it slowed the contractor down as well," Perez said.
Once the project started moving again, the city had to coordinate with Pinellas County and FDOT at the intersection to make adjustments to the pedestrian signals, which also added about $16,000 to the project's price tag.
"It turned out to be a little bit more than we originally had expected, and so we had to coordinate with them to relocate the pedestrian signals and the conduit that serves them, and to meet FDOT specifications," Perez said. "So that added several weeks of coordination to get it right."
Perez said the final problems that need to be taken care of include work on the lighting.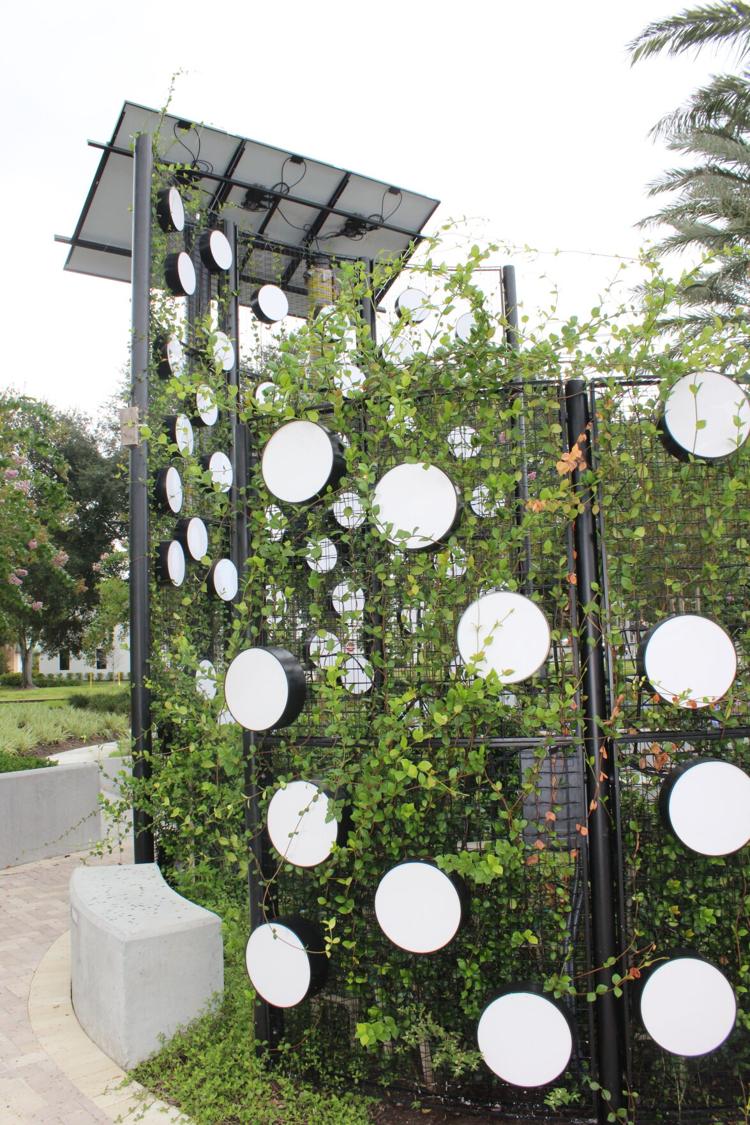 "We anticipate the project being done by the end of the month," he said. "We have a hard deadline of Aug. 28, so we're working towards that date."
BrightView is getting paid as it reaches certain milestones and won't receive the final 10% until the work is completed. If it doesn't finish the job by Aug. 28, Schubert said the city will use that 10% to pay someone else who will.
"We are giving the contractor until the end of month to correct the issues," he said. "If they do not have the project completed by the end of this month, we will move to use the retainage that we have on the project to hire another contractor to finish the work."
Perez is hopeful it will be completed on time this time around and thinks residents will be pleased with the final results — a plaza that shines during the day and at night.
"Ultimately, the design is supposed to kind of have two effects," he said. "During the day, a passive park that people will walk through on their way to wherever they're going. And then at night, the visual effect of the lighting will leave an impression on passersby and create a sense of identity and community pride on downtown Largo."