LARGO — The city of Largo's Community Standards division only has four code officers who patrol neighborhoods in search of violations, such as high grass, downed fences, dirty pools, abandoned vehicles or homes in disrepair.
A new initiative intends to increase the number of people on the lookout from four to about 80,000 or so — the population of Largo. 
This past week, Community Standards, which was formerly known as Code Enforcement, put out a call for help by asking community members to complete a new online form identifying nuisance properties in residential areas.
Community Standards Manager Tracey Schofield said a staffing shortage and surge in the number of calls about problem properties led to the campaign, which is a continuation of the division's Nuisance Abatement Program.
"Part of Community Standards is the word community," he said July 18. "So we're trying to attack this from the community. We work for them. We work for the citizens of Largo. It's a partnership, and if they don't like what they're seeing next door, they are ultimately going to call us."
If early results are any indication, Schofield said the online form that allows residents to provide basic information is already a success, citing the 30-plus entries received in the first week.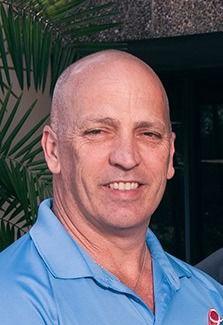 "Those are ones we never would've captured before," he said.
Schofield said the form will also allow the city to tackle some of the properties that are being cared for by neighbors with good intentions.
"What we've been finding is that homeowners associations or the neighbors that get tired of looking at the high grass are mowing some of these yards at vacant lots," he said. "So, when my officers drive down the street, they are not seeing the whole picture. They see a freshly mowed yard, and they think somebody is there or at least somebody is taking care of the property. But in reality, if you looked in the backyard, the grass is 4 feet high, the pool is black, the birdcage has collapsed into the pool. But from the curb appeal, it looks like everything is fine."
Repeat offenders
Another phase of the Nuisance Abatement Program targets repeat offenders, and Schofield said it's off to a good start. 
In an effort to crack down on some of the roughly 500 derelict properties racking up well over $10 million in fines, the city in May began taking action to foreclose on five properties.
"We never want to do that, but sometimes this is a tool that we have to use to get people's property into compliance," Schofield said.
In January, the city joined St. Petersburg and Clearwater in hiring the Matthew Weidner law firm to target both commercial and residential properties in hopes of pressuring owners to clean them up.
Schofield said Weidner signed off on five thus far and has been given another four to consider. It's a long process, though. Depending on how many owners there are and how accessible they are, it can take six months to a year or even longer.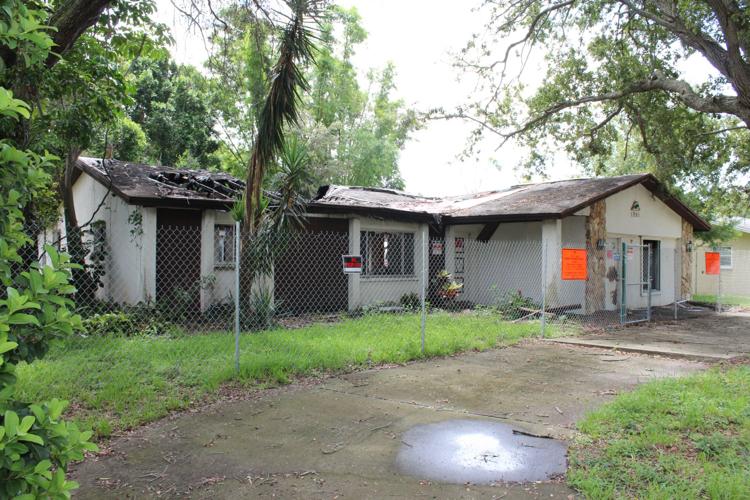 In the next month or so, Schofield said the city also will be sending a mailer to homeowners racking up fines in an effort to open the lines of communication. 
"We have hundreds of people, if not thousands of people, that owe the city money on past fines," he said, adding that a homesteaded property could have fines or liens for 20 years before they drop off. 
Many of these people want to sell the property, he said, but liens are too big an obstacle.
"Once you get a lien put on your property, you can't sell it," he said. "And it attaches onto every other piece of property you own."
Therefore, he wants to inform some of those homeowners about the city's fine reduction program, and hopefully they can clean their title and sell the home. 
"If the property is in compliance, they can apply for a reduction hearing and take it before the magistrate or the code board, and 99% of the time, they are going to reduce that fine dramatically from what is really owed," he said.
Schofield, who served with the Pinellas Park Police Department for more than 20 years, said he hopes all of the division's efforts will lead to it being one of the first accredited code enforcement divisions in the country.
The American Association for Code Enforcement recently instituted a new national accreditation program that few departments in the country — and none in Florida — have.
"We're doing a lot of things and there's a lot of work for us to do, but our goal is to set the bar very high in Largo," he said.