LARGO — Largo is not having much luck finding someone to take its recyclables. 
The city's administration has put its mixed recyclables out to bid three times since December and has come up empty each time. In fact, the city amended the last two bids in an effort to make them more attractive to processors, but to no avail. 
Since no deal is in place, the city has been working under a purchase order with Waste Management Inc. of Florida for $149,000. That amount, however, will be expended by the end of July, Solid Waste Manager Michael Gordon told the City Commission on July 16.
Therefore, commissioners voted 5-1 to spend an additional $100,000 to cover processing costs through September, which is the end of the fiscal year. At that point, Gordon said, the city will hopefully finalize an agreement.
"We are in direct negotiations at this moment with Waste Management to work out a deal to get a contract in place," he said of the Tampa-based firm that is charging the city $70 per ton of recyclables. 
The sole voice of opposition on the commission came from Curtis Holmes, who called the stopgap funding measure a "complete waste of money" and said the city should be considering an alternative — and cheaper — form of recycling.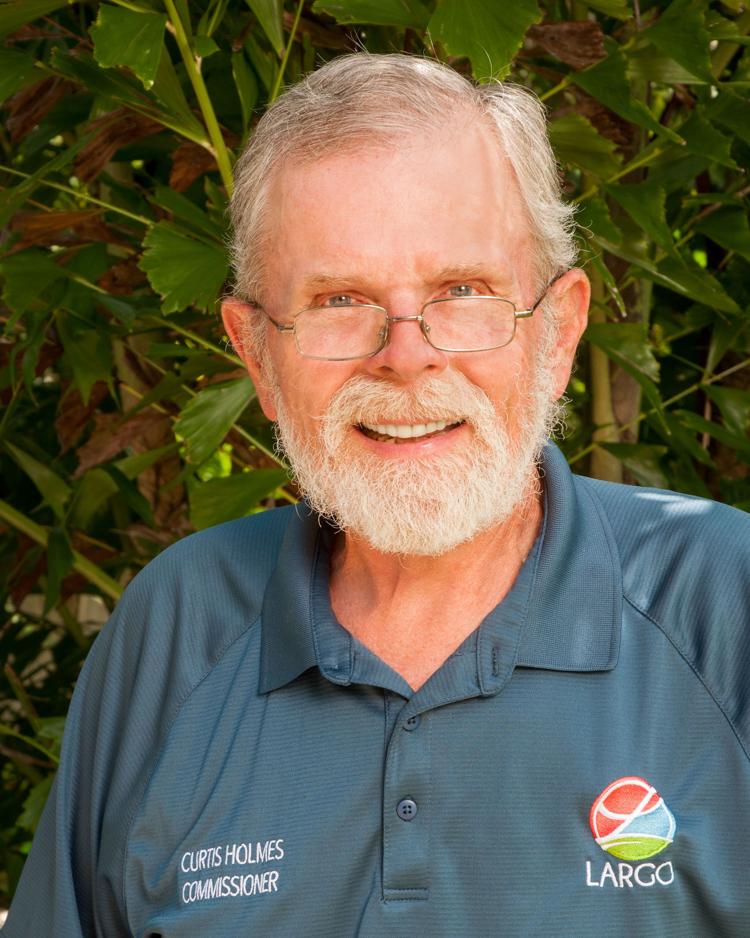 "This money is just to carry us till the end of September. That's it," he said. "On a program that, outside of metal and cardboard, there is no market for. That's why we're having to pay people to take this stuff off our hands. This thing makes absolutely no fiscal sense. We are better off taking this stuff to the resource recovery (plant) and turning it into some power."
Holmes was referring to Pinellas County's waste-to-energy facility, which burns garbage and turns it into electrical energy.
The county also charges far less to take the materials, $37.50 a ton, which is why Holmes was adamant about making the change. So much so he made a motion to disapprove the funding measure, but never received a second.
Incinerator in demand
It's not that simple, said Gordon, who is a member of the county's Solid Waste Technical Management Committee, which is comprised of a group of qualified professionals from around Pinellas that makes recommendations to county leaders.  
For the past five years, the city of Largo actually made about $300,000 annually for its recyclables. Last year, however, the world's biggest importer of recyclables, China, imposed stricter limits on the amount of contaminated materials it was willing to take. Also, the value of the recycled materials, such as cardboard, plastics and metals, has declined, and items like mixed paper and glass have almost no value.
Gordon said the decline in the market has left local governments looking for alternatives, such as the county's incinerator, which burns 3,000 tons of garbage each day.
"Their facility is running at near max capacity for solid waste," Gordon told Tampa Bay Newspapers. "And if these tonnages were removed from the recycling system and put into the garbage system, it would definitely put a burden on trying to keep all of that burned and turned into power, instead of being buried if they were overflowed." 
That leaves the city in the position of negotiating with Waste Management, and hoping the market stabilizes enough for it to get a good price come September. 
"It's all dependent on what the markets do between now and then," said Assistant Solid Waste Manager Robert Comi. "If the markets go up, then our cost would go down. If the markets go down, then our cost could go up. Unfortunately, we don't have the crystal ball that tells us what those things are going to do."
Comi said he also doesn't know what it could mean for the future of recycling in Largo, but he knows the city is committed to trying to make it work.
"We're really about six months into this (the decline), and we want to find a viable solution to continue to recycle," he said.
In an email, Sustainability Coordinator Laura Thomas said the program is a large part of the organization's strategic focus on sustainability, so the city is seeking feedback from the community on whether it should continue to recycle even if the cost increases.
"We have shared information about the issues facing recycling on social media, at numerous community presentations and events, and in conversations with City Commission," she wrote. "It is imperative that we continue to receive input on this topic and we encourage residents to join the conversation on LetUsKnowLargo.com."
In the meantime, she added that the city will wait, consider its options and adjust if necessary.
"We are always looking for the most cost-effective services to meet the needs of the residents and businesses of the city of Largo," she said. "We will continue to monitor changes in the market and respond accordingly."