LARGO — In September, city commissioners gave the green light for construction to begin on a $2.2 million project to improve the portion of the Pinellas Trail at West Bay Drive.
Because of mounting costs, however, the project at the west side of downtown had to be scaled down from its earlier designs and no longer included beautification elements like new signage with the city's color scheme.
As it turns out, cyclists will see a splash of color after all, after city leaders Nov. 17 agreed to partner with Creative Pinellas for a mural on each side of the trail.
The artwork will be part of the county arts agency's Mural Arts Program that aims to turn ordinary spaces into community landmarks.
"We will manage all the legal and financial aspects of the project," said Barbara St. Clair, executive director of Creative Pinellas. "So we'll take care of artist agreements, with permits, insurance. We have a budget to pay for the artist for their work and for their materials."
That artist will be Cecilia Lueza, an Argentine-American painter and sculptor who lives in Pinellas.
St. Clair said Lueza was chosen through an open call process by a panel of curators, artists, and arts leaders from throughout the county.
According to the bio on her website, "Lueza showcases deliberate talent, precision and upbeat compositions that explore the visual effects of color and incorporate elements of nature and geometry."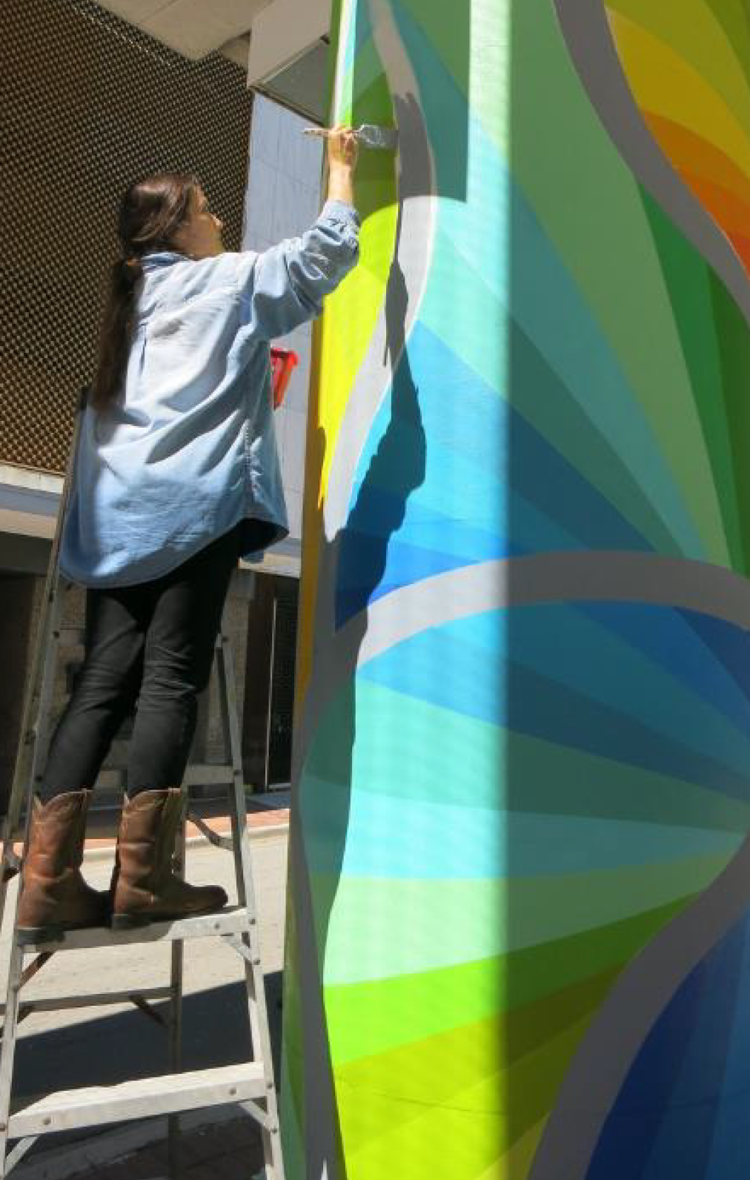 She is known for work around the entire country, but has also done work in St. Petersburg, downtown Clearwater and Jacksonville.
Commissioner Eric Gerard said artwork enhances the experience of traveling on the trail.
"I love the art that is already up on the trail," he said. "It really is very uplifting to come across something with some bright colors."
The mural is one of three being created by the program this year. However, all three were supposed to be in the north county area of Palm Harbor and Tarpon Springs.
Unfortunately, St. Clair said, the community didn't support the one slated for East Lake Road.
"Sometimes things that are problematic end up being a real opportunity and benefit because we think this location is fabulous for this project," she said. "And I am actually far more excited about bringing it to this project."
She said the mural typically takes one to two weeks to paint, and it ends up lasting three to five years.
After that, it's up to the city to decide what to do with it.
"You get to have fun with it," she said. "If you like the mural, you can have it repainted that way."
If the city doesn't like it, then it could just paint over it.
"The colors are beautiful and I think it's really going to make a difference on that trailhead," Commissioner Donna Holck said.