LARGO – With red tide's arrival to Pinellas County's coastline this year, the toxic algae bloom is having a strange effect on residents and visitors – it turns them into zombies and other deranged creatures.
This is the storyline that weaves its way through the first Scarehouse Pinellas, a 10,000-square-foot haunted house in Largo. Proceeds from the haunted house, which runs Fridays, Saturdays and Sundays during October, will benefit SPCA Tampa Bay.
Mike Lowe, the mastermind behind the Scarehouse, said, the red tide also happens to coincide with the circus coming to town.
"The red tide came in and it got to people's brains," he said. "It made the circus people go crazy and turned other people into zombies."
The haunted house also touches on other "familiar horror movie scenes," he added, touching on famous flicks like "It" and "Poltergeist."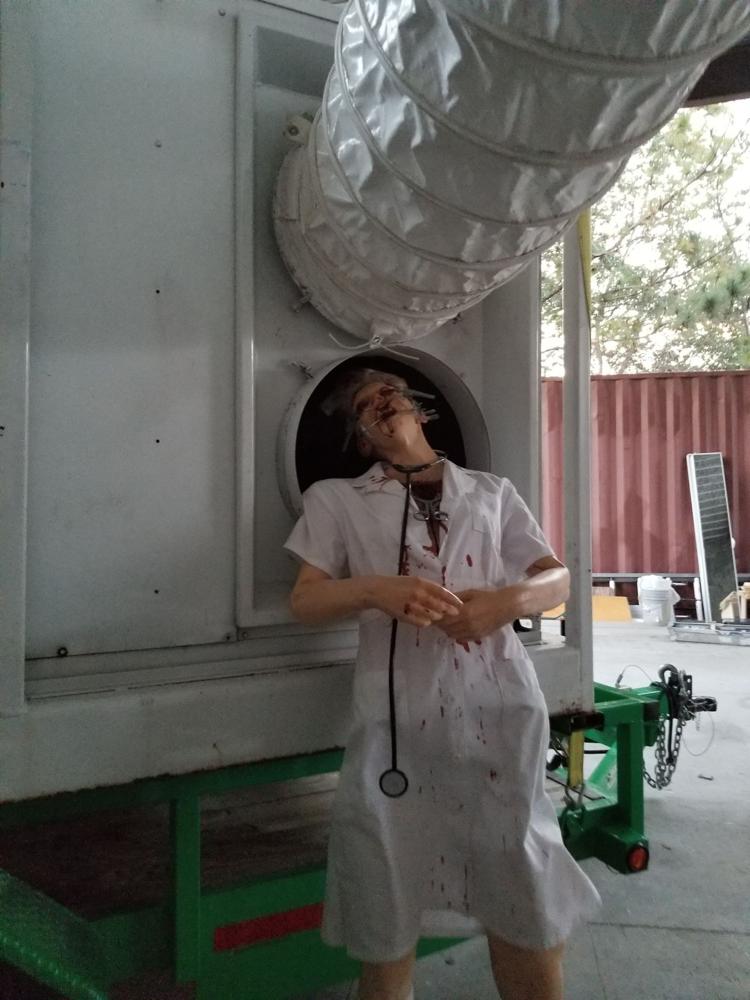 He warns that Scarehouse is "a little darker and scarier" than other similar attractions in the area. That's why it's recommended for those age 12 and up.
For the past month, Lowe worked hard to transform a portion of his company, Lowe's Commercial Painting, into the Tampa Bay area's newest haunted house.
The idea was born from his two great passions: Halloween and giving back to the community.
Through Lowe's Commercial Painting, the Seminole resident has worked with numerous community organizations and nonprofits, including Relay for Life.
"We do a lot to support the community," he said.
He's also loved Halloween and horror films since he was a child.
"I love scaring," Lowe said. "I've always loved it."
So he combined the two to create Scarehouse. Each year, the haunted house will benefit a different organization. This year, he connected with SPCA Tampa Bay because he was contracted by the nonprofit to paint some of its properties.
Tickets to Scarehouse, which is located at 12461 Creekside Drive, are $15. Bring one pet item for donation for a $5 discount at the door. There's also a $5 military discount available.
To purchase tickets, visit scarehousepinellas.com.