LARGO — Nearly two dozen married couples residing at Elison Senior Living of Pinecrest renewed their wedding vows on Feb. 14 during a special Valentine's Day ceremony.
The midday event was organized by Karen McFarlin, the facility's executive director, along with Lifestyle Director Diana Baldwin and was presided over by the Rev. Bob Swick of St. Francis of Assisi Catholic Church in Dunedin. It was the second such ceremony held at the facility at 1150 Eighth Ave. SW behind the Largo Medical Center.
After the brides were presented with corsages, McFarlin kicked things off by saying, "Happy Valentine's Day to the most beautiful people in the world here at Pinecrest!" before playing a moving rendition of the Everly Brothers ballad "Let it Be Me" on the guitar.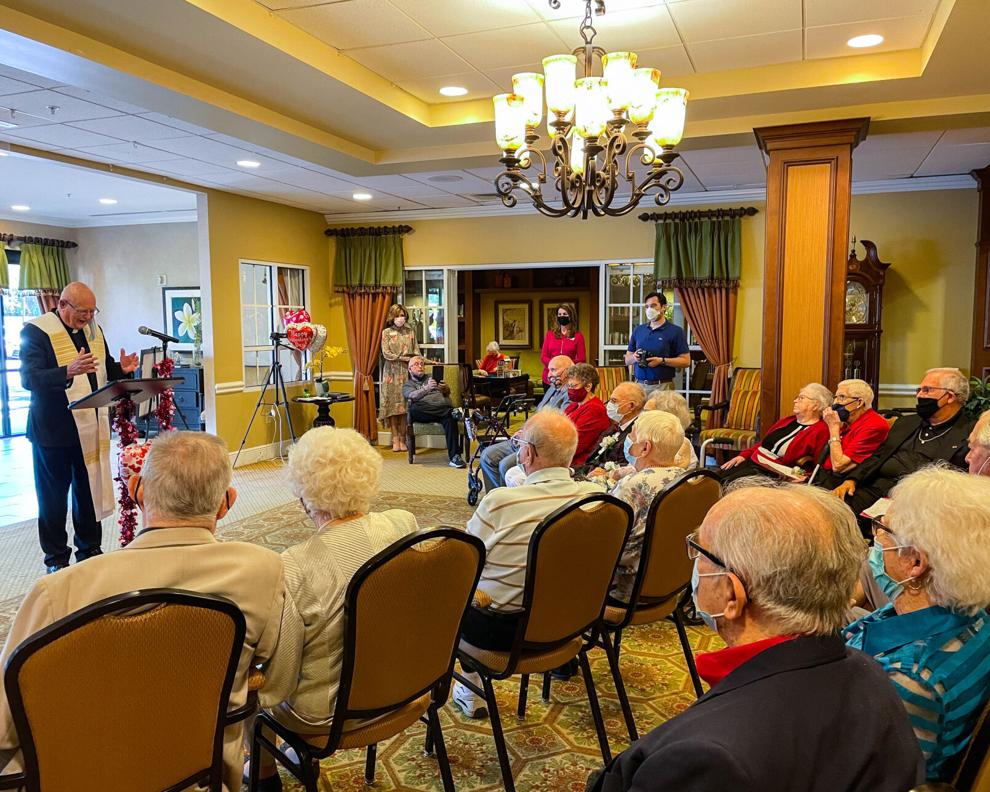 When "Father Bob" was introduced, he began the ceremony by stating, "We are all here for a purpose — to renew some vows!" and he then led a brief but poignant service that culminated with cake, a champagne toast, and photos of the happy couples.
When Baldwin asked their secrets to a successful marriage — the 23 couples shared more than 1,300 years of wedded bliss, including 19 pairs who have been married for more than 50 years — and the responses varied from always saying 'yes, dear,' to drinking a lot and not drinking at all. When she asked if anyone wanted to say anything, Donald "Coach" Machen, a former baseball and track coach at Largo High School, took to the podium and gave a stirring speech about his bride of 70 years, Carol.
"My wife was not supposed to be here today," he said. "But I prayed for her and although she doesn't feel well physically, she feels great in spirit." He then went on to list their children, grandchildren and great-grandchildren before telling his wife how much he loved her and how happy he was she was able to be there.
Afterward, Swick told Machen he gave a "great speech," adding, "You've still got it!"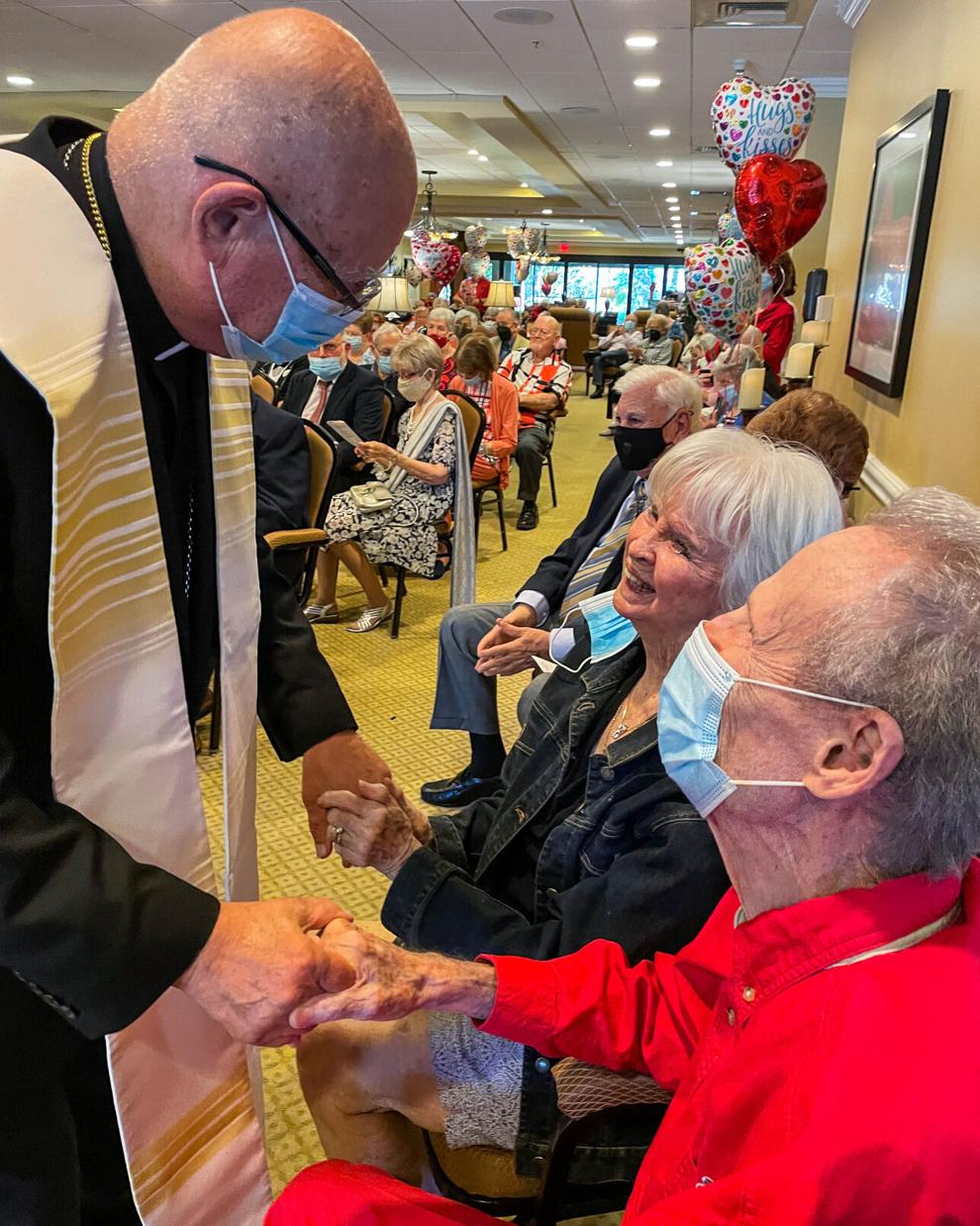 When asked how he felt about presiding over such a unique ceremony, Swick gave all the credit to the Pinecrest leadership. "It's the management here," he said, adding, "Karen and Diane are leading examples of an outpouring of love. It all starts with them, and it radiates out to the staff and residents. It's a very special place."
According to McFarlin, who has been the director for more than 20 years, there's plenty of love to go around at Pinecrest.
"There's just so much love in this place," she said. "All these senior living facilities offer similar amenities, but here it's about camaraderie, companionship and love. Not just on Valentine's Day, but every day, and you just don't see that much anymore. The thing I'm most proud of is the feeling you get when you're here. We truly are one big happy family!"