LARGO — Judging by City Manager Henry Schubert's near-perfect review, city leaders couldn't be much happier with the direction Largo is going.
Schubert, who has worked for the city since 1980 with the past three at the helm, received an overall score of 2.89 out of 3 last month. He also received a 3 percent salary hike, increasing his annual pay to $202,426.
Mayor Woody Brown, who gave Schubert a perfect score, wrote only one comment on the evaluation: "This has been an excellent year."
Some commissioners refrained from commenting on the day-to-day operations of the city, but all echoed Brown's sentiment.
Vice Mayor John Carroll, who also turned in a perfect review, was effusive in his praise of Schubert and some of his recent initiatives this past year, which include a reorganization of the Administration department, a move toward more data-informed management and the implementation of a program that aims to stimulate collaboration among all levels of the organization.
"Mr. Schubert is a visible presence in the community, and hands-on leader in the organization," Carroll wrote. "He delegates appropriately, is an effective communicator, does not avoid conflict, and credits others for successes. Mr. Schubert keeps a watchful eye on the budget, but he is not afraid to try new ideas or take prudent risks."
Not everyone agrees with those assessments, however, as some say Schubert's leadership style and the implementation of those new ideas are having a detrimental effect on the city's employees and their morale.
One of the people with those views is the former Department of Public Works director, Brian Usher, who retired in February after a 12-year stint with the city. In his exit interview, Usher expressed several concerns about the direction the city is going.
"There has been a shift over the past few years from the city I was hired into," Usher wrote. "I have heard from other long-term employees that 'It's not the same city anymore. They don't care about us.' There is a general feeling that City Hall does not understand what the employees from remote departments, who work on streets and get dirty go through or experience."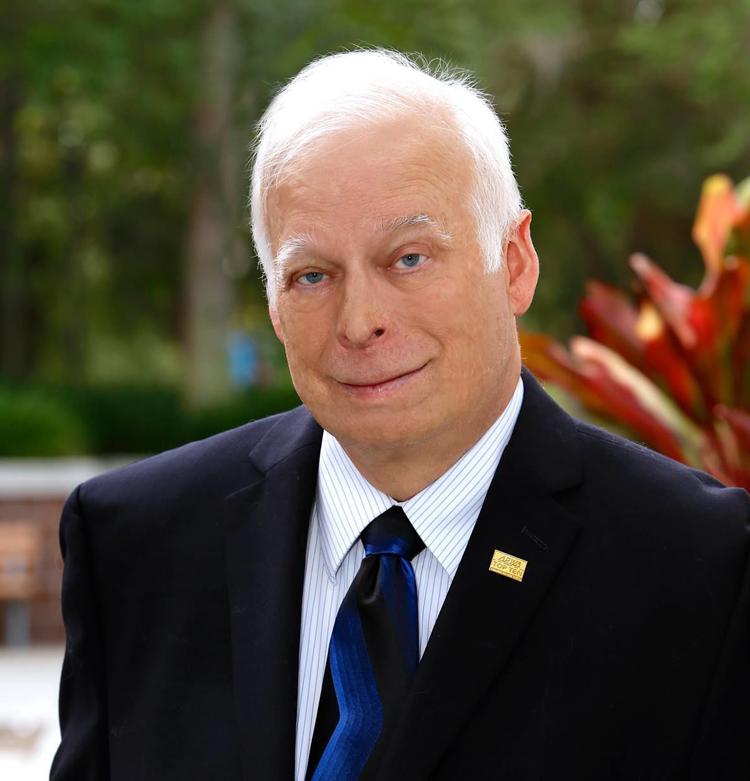 He added that City Hall is longer thought of fondly and said "more like a curse than a feeling of connectivity."
Usher said some of those feelings stem from failures to effectively communicate, which is causing confusion amongst the ranks.
"There has been a lack over the past two years of clear, concise direction from management," Usher wrote. "This has made providing direction to my subordinates very difficult. Decisions and directions have changed from day to day and the staff are left wondering if we truly have any idea what we are doing."
Dawn Smolowitz, a recreation office coordinator for the city and vice president of the Communication Workers of America, the union that represents Largo's general employees, agreed that there is discontent in the rank and file.
"Morale is lower than usual," said Smolowitz, adding the she meets with employees each month.
The 24-year employee of the city said growing pains are expected from the new initiatives, such as the high performance organization program, but they are not being explained or shared properly, which she said is ironic because a tenet of the program is to empower employees down the chain with decision-making responsibilities.
"Most of the changes and policy changes and all kinds of things coming down the pike are all handled at the administrative and director level," she said. "But when it comes down to the front-end people, they have no idea and most of them are confused and, naturally, it causes morale issues. When you don't have what you need in order to perform your job at the best of your ability because it's not shared with you, that's a problem."
Lower-level employees aren't the only ones who have felt out of the loop.
Longtime Assistant City Manager Michael Staffopoulos, who worked at the city for 19 years before recently resigning to take the city manager position at the city of Jacksonville Beach, also shared concerns about direction during his exit interview.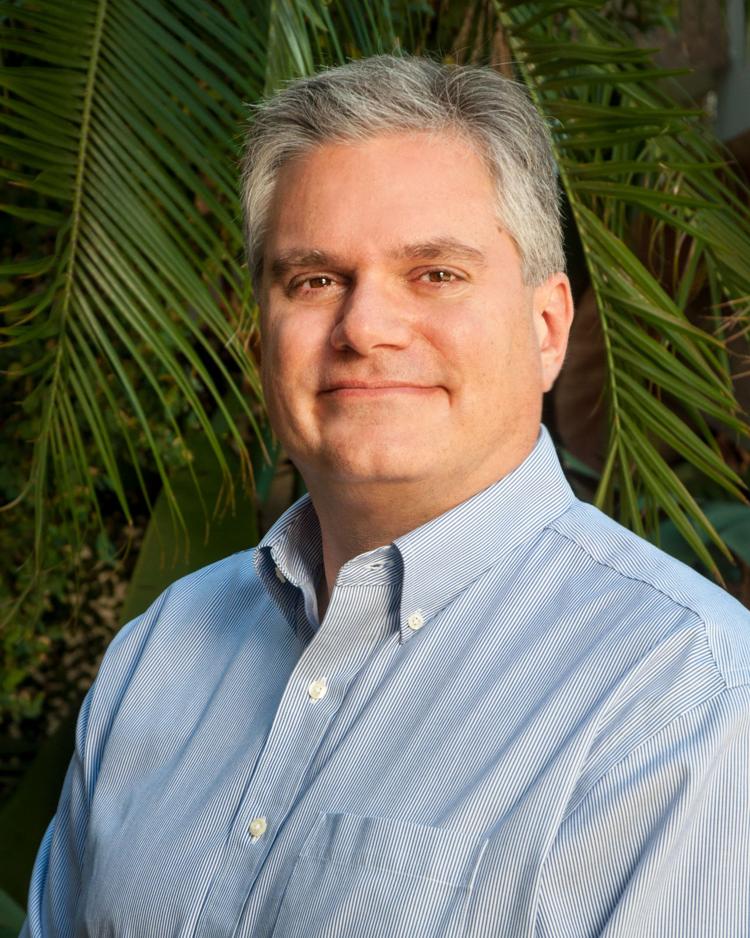 According to notes taken by Human Resources Director Susan Sinz during the interview, Staffopoulos said he could have used better direction and he should've been more integrated into the HPO process. Instead, he said, he took a secondary role to the director of the Office of Performance and Budget, which was formerly the Office and Management and Budget — another change instituted by Schubert this past year in a move toward more data-driven decision-making.
Both Staffopoulos and Usher, however, said working for the city has been a positive experience and would still recommend it as an employer.
A different view
Schubert said he thinks he gives good direction, but he understands concerns about major changes in the works. Unlike Usher and Smolowitz, though, he said overall morale isn't a problem and he was surprised by some of Usher's comments.
"As is always the case, I think people are always in a different place as to what their morale is," he said. "Both as individuals and in different work units, I think overall the morale is positive in the organization. We are implementing a lot of changes and some people are very excited about those changes and others maybe aren't supportive. So, it's going to vary from one to the other. Particularly on some of the HPO stuff we're doing right now, I'm really seeing a lot of enthusiasm and interest."
On a day-to-day basis, Sinz said she also sees that enthusiasm permeate the city.
"I think people are very excited in where we are in the process, and the commitment that people have to it," she said. "Do we go three steps forward, two steps back sometimes? Sure, any organization will. It's folly to think you won't, because people have to learn new ways of operating."
Smolowitz said she, too, shares that enthusiasm for the potential of the program, but employees feel like their current efforts are being ignored while the administration focuses on the future.
"Morale is an issue that's brought up all of the time," she said. "Not just by me, as the general employees' vice president, but also by the police and fire unions both that morale is bad. I don't think there is a set answer on how you can fix it, but certainly appreciation and recognition of jobs well done would help."
Usher said changes in leadership and philosophies will always present a challenge, but more initiatives are being rolled out than staff should be expected to handle, such as the Strategic Plan with several goals and objectives followed not long after with the Largo Environmental Action Plan that also needs to be implemented.
"There is only a limited number of management people in the organization to do all of that," Usher told Tampa Bay Newspapers.
He added that many managers are becoming frustrated that they are spending multiple hours each week in meetings discussing different initiatives and are unable to effectively run their divisions, which in some cases are the size of small departments.
"There's been a frustration that the decisions being made are not being made with a global eye to the ability of staff," he said. "And one thing I know about the staff at Largo is they will not say we can't do this, but they are going to struggle and everything is going to start to be bogged down because they can't do everything."
Schubert's style
Both Usher and Smolowitz say Schubert also faced the challenge of following in the footsteps of former City Manager Mac Craig, whose outgoing personality made him popular with employees.
"Mac was extremely social and extremely people-friendly and went out of his to interact with everybody he came across," Usher said. "Henry is a different personality than Mac. And that's not saying he's better or worse. Through my career I've often observed that the poor person that comes in after the really friendly popular guy has to find a way to build his own legacy, if you will, and Henry is in the midst of that."
While that process plays out, Usher said employees feel like they are not connected to him, which creates a challenging atmosphere.
"There's a sense of disconnect which makes the energy in the organization on the department and the division level difficult," he said.
Schubert said no one should doubt that he and the rest of management care deeply about each city employee, but he doesn't deny that he could do more to circulate with them.
"I think that certainly I need to make an effort to maybe get out and meet with employees more on a one-on-one basis more often than I do," he said. "So, certainly I need to get out of the office more and interact with employees. It's always a challenge in an organization this big, particularly where people are working at remote sites and they work different shifts."
Smolowitz said Schubert should make the effort because the sense of disconnect is real and the departure of Staffopolous and Usher has made it worse.
"There's not a big push for any positive morale things by city administration," she said. "City administration does not spend any time visiting with the other divisions. There's not a real sense that an employee can walk up to the city manager and talk to him or relay an issue or a problem. And there isn't much of that on the department director level either. So, most of the general employees are stuck in limbo. They come, they work, they go."
She said the lack of appreciation or recognition is unfortunate because employees pride themselves on providing superior services.
"In a city this size, with the number of residents we take care of on a regular basis and the number of employees that we have, they should feel appreciated," she said. "They should feel wanted. They should feel their positions are needed and that they are doing a job that's important. And they don't for the most part."
Sinz said management is sensitive to each person's perception, but she hasn't heard concerns that employees are feeling disconnected from City Hall or underappreciated.
In fact, she said the changes in philosophy are creating a buzz.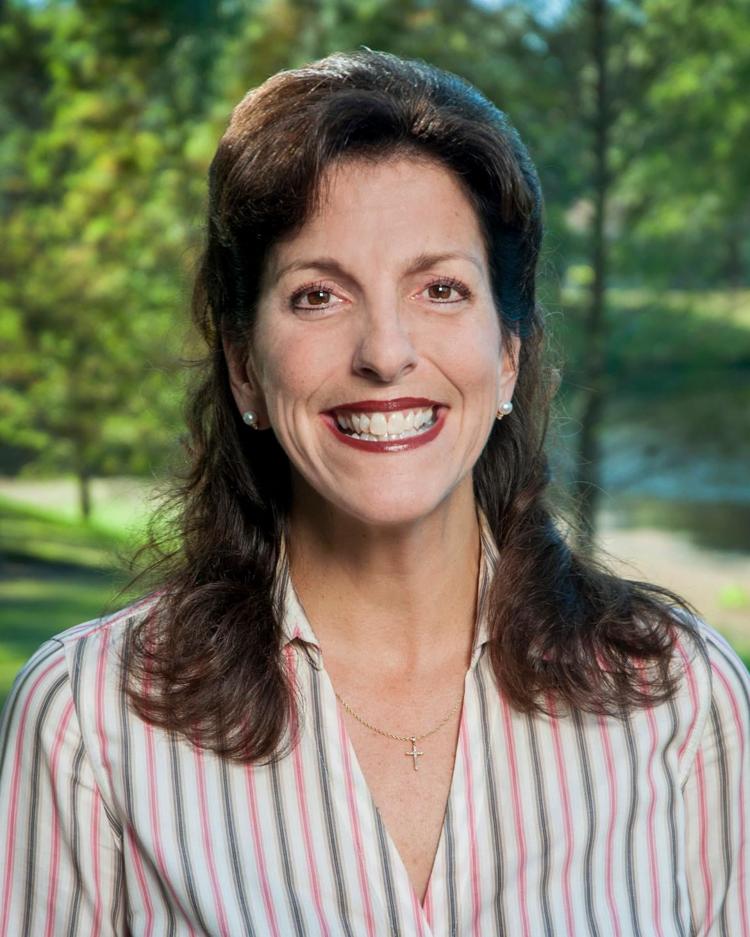 "The lion's share, the majority I really do believe are excited about the things going on, the communication that's transpiring, the focus to push decision-making down and some of the ownership of the different programs," she said. "I think it's very motivating to have a feeling that you have a voice in the work you do every day."
Neither Smolowitz nor Usher said they expect Schubert, who they both call a good man, to change his personality, but they said whoever fills Staffopolous' role as the next assistant city manager should be more outgoing.
Schubert said the city's recruiter received 101 applications for the position, and he will eventually receive a list of 10 semifinalists from which to choose. He will then conduct interviews in early May.
For Schubert's sake, the sooner the better, Usher said.
"Right now, with no assistant there, Henry's way too busy to give time to a lot of the issues," he said. "He's basically now doing the job of three people That's a struggle.
"I'm hoping this next go-round for a search works out, because the city desperately needs that position filled."