LARGO — A 61,000-square-foot building on East Bay Drive that was once a Winn-Dixie will now be nourishing souls instead.
Grace Family Church, which is based in Lutz, purchased the property at 1199 E. Bay Drive for $9.5 million in June and has plans to spruce it up so it can eventually fit up to 1,200 seats for its Sunday services.
The Largo site, which it is calling its Clearwater campus, is the church's first Pinellas County location and is the latest addition to the growing church.
"We currently have six locations, this is our seventh location, and there is actually an eighth location in Wiregrass that we're currently negotiating for," Michael Call, executive pastor of operations, told the Largo Planning Board on Nov. 4. Other locations are in Carrollwood, Land O' Lakes, Lutz, Temple Terrace, South Tampa and Ybor.
Call was before the board seeking approval for a conditional use for a religious institution to be established on a property zoned for commercial uses.
Another church, Real Church LLC, had already received approval when it held services there last year, but Grace Family Church is looking to do more, utilizing 19,000 square feet of the facility that was also home to Everest University at one point.
The board unanimously voted to give the church the conditional use, paving the way for it to move forward. According to its website, it is a nondenominational, Bible-based church that plans to open in the spring.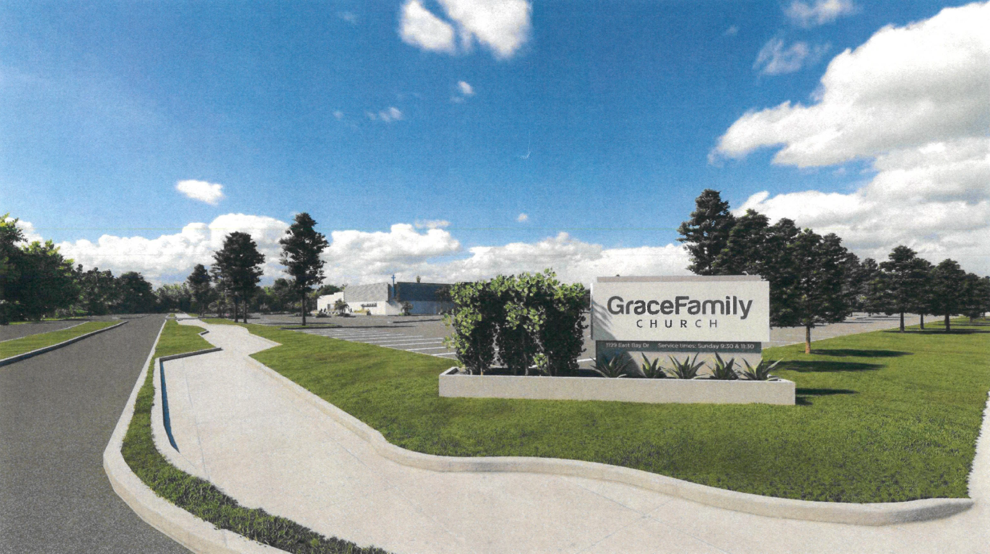 "The current project we're talking about will be about 400-450 seats, but at future expansion we plan to do 1,200 seats," Call said.
"We have a very difficult time of just keeping empty space, so we like to fill out and stretch out and fill space," he added.
He said many members of the church's congregation live in Pinellas County, but must travel to the South Tampa campus.
"We're extremely excited about being here in Largo in Pinellas County," Call said.
Plans also include altering the exterior and interior of the building
"Grace Family Church plans to beautify and update the property including landscaping and exterior facade upgrades with the intention of enhancing the property to compliment nearby community resources including the Largo Central Park Nature Preserve," church officials wrote in a memo to the city's planning department.