LARGO — City officials tore down a house Oct. 14 in what they say is an effort to build up a neighborhood. 
As part of Largo's program to address nuisance properties, the city demolished the home that had been abandoned and neglected since 2014.
The house, at 511 Cleveland Ave. in downtown Largo, racked up more than $64,000 in fines, and was obtained through foreclosure.
Asbestos removal and inspection, administrative costs, and payment of back taxes and utilities meant the city ended up paying more than $17,000 for the foreclosure and demolition, according to a report from Community Standards Manager Tracey Schofield. The demolition process alone cost $8,800.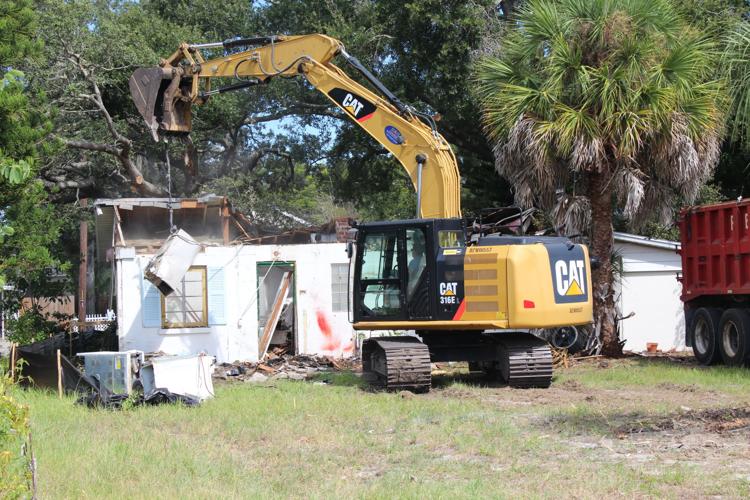 Schofield added that that number doesn't include the thousands of dollars in maintenance costs, such as repeatedly mowing the property and boarding it up in an effort to control future violations. 
"Not all code cases are this expensive to correct, but I do not believe that citizens really know how much time, effort and money goes into trying to bring an abandoned, derelict property into compliance," Schofield wrote in an email to Tampa Bay Newspapers. "Especially with an absentee, out-of-state owner like this case." 
Because of its state, it was determined the house needed to be demolished and the site will be redeveloped into a new home.
Largo officials have said they are committed to abating problem properties with several strategies, including lien forgiveness programs, foreclosure, the acquisition of properties, and redevelopment through the city's affordable housing programs.