LARGO — Three development projects that promise to bring retail commerce, jobs, hotel rooms and affordable housing to Largo are respectfully moving along as planned toward their late 2020 completion, company officials said.
Pinellas Park-based Belleair Development Group has two construction projects underway in Largo.
Called ALTA Belleair Apartments on Clearwater-Largo Road, the estimated $45 million construction project is a 255-unit apartment complex on the property previously occupied by Clearwater Trailer City purchased last year by the group.
Tenants of the former trailer park have been relocated and construction of the apartment complex is to set to start early this spring, said Christian Yepes, vice president of Belleair Development Group.
"We're just wrapping up demolition on that one," Yepes said. "We've moved all the mobile homes out of there — we're about 90% complete."
As part of the deal, Belleair was required to help in assisting the relocation of mobile home residents.
The city issued a development order on Jan. 29 to allow for construction of ALTA Belleair Apartments to proceed.
The five four-story buildings with 255 apartments will also feature a public connection to the Pinellas Trail from Clearwater-Largo Road.
The City Commission last year voted unanimously to permit the group to use two density bonuses in exchange for setting aside affordable housing and to help relocate the 11 owners.
The property is zoned to allow 15 units an acre. However, the group was able to nearly double that to 28 units an acre through two redevelopment incentives offered by the Clearwater-Largo Road Community Redevelopment Plan.
The density bonuses, which are part of a 30-year pact that runs with the land, are based on a commitment to set aside 15% of the units (38) for affordable housing and to help relocate the mobile home owners under the city's Mobile Home Park Relocation Assistance program.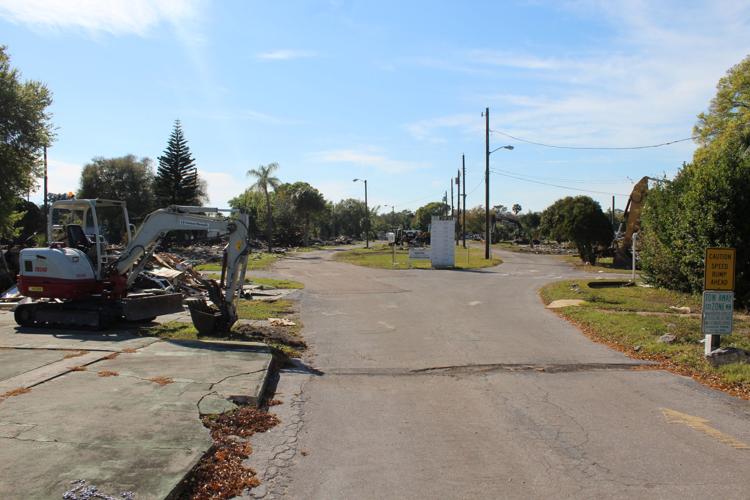 "We did that," Yepes said. "Right now, everybody has been vacated and the park has been demolished."
Yepes said the new apartment complex will provide Largo an economic stimulus with tax revenues and broaden the city's available housing.
"The economic impact is huge," Yepes said. "It will bring millions of dollars of tax revenues to the area, and it is going to provide additional funding towards the infrastructure for the area."
ALTA Belleair Apartments also provides Largo new midlevel housing, Yepes said.
"It is providing additional housing that is attainable for the average citizen," Yepes said. "These are not high-end luxury beachfront-type apartments. These are well-appointed, well-equipped units that are within reach and reasonably priced for the average citizen."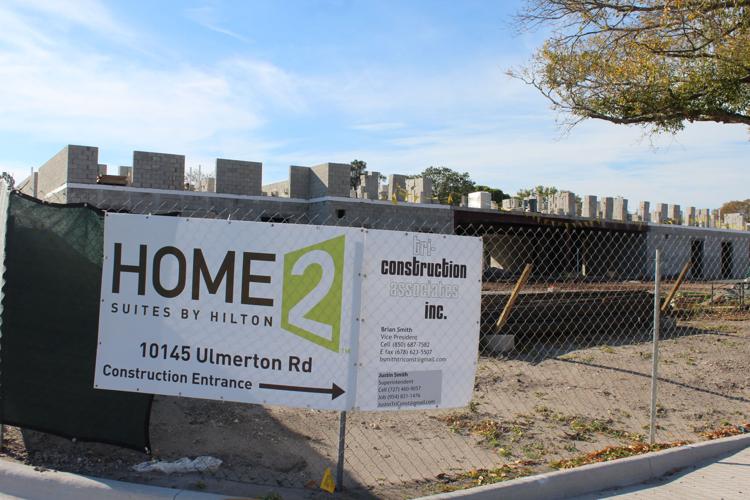 Ulmerton Road hotel/retail project
The group's second project, which will feature a new Home2 Suites by Hilton hotel and retail plaza, is underway on the property at the northwest corner of Ulmerton Road and 101st Street in Largo.
The estimated $25 million project is to include two retail buildings in the front and a Home2 Suites by Hilton in the back section of the roughly 4-acre property.
Retail tenants include Five Guys Burgers & Fries, Wingstop, Club Pilates and an Auto Zone auto parts store.
Auto Zone is slated to open in mid-March and the other three retailers will launch in April or early May, Yepes said.
A fifth retail slot is yet to be rented.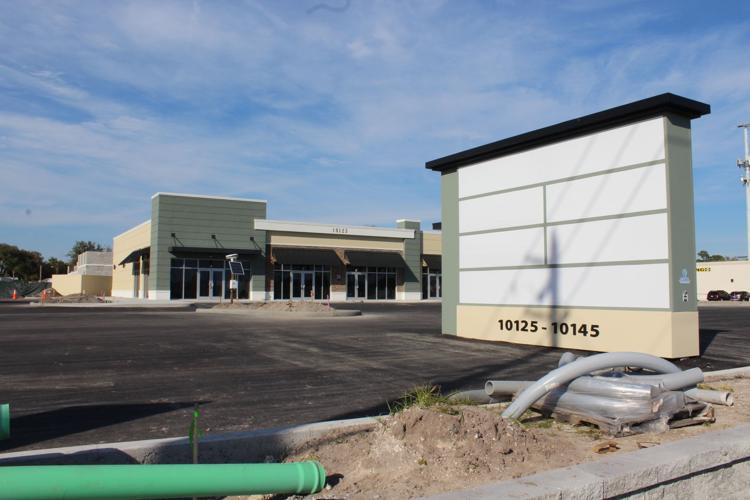 "We have a completed Auto Zone, we have a completed multitenant retail building," he said. "I've got one 1,700-square-foot space to be leased."
The Home2 Suites by Hilton is a five-story hotel, which will be constructed on 2.3 acres at 10125 Ulmerton Road, will contain 118 rooms and is scheduled for completion in the summer.
Once home to an Achieva Credit Union branch, the building was demolished and sold to BDG.
The multi-purpose hotel/retail complex will bring job opportunities and provide short-stay hotel housing.
"We're excited about the opportunity to bring new career opportunities to people in Largo as well as place for them to shop and eat," Yepes said.
The hotel will also generate tourist and visitor dollars to the area, Yepes said.
"This is a heavily trafficked corridor with easy access to the beach," Yepes said. "The hotel provides the great opportunity for someone to stay at a limited-service hotel."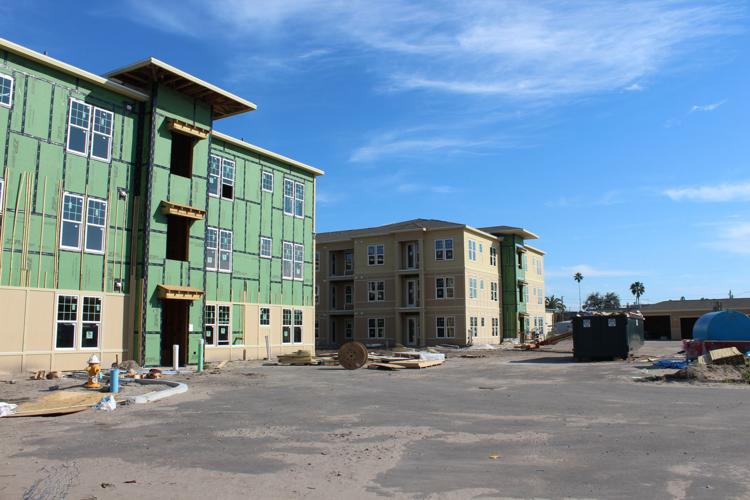 The Rosery rising
Largo's third construction project underway is dubbed "Rosery."
Being developed by Atlanta-based Pollack Shores Realty Group, the Rosery housing complex will feature 224 apartment units at the southwest corner of Clearwater-Largo and Rosery roads.
The complex will feature one-, two- and three-bedroom units ranging from 688 to 1,372 square feet. The complex will feature a variety of amenities, including a resort-style pool, outdoor seating area, fire pit, hammock garden and club room with internet café.
The project also will have a public plaza at the corner of Rosery and Clearwater-Largo roads to host public art displays and other pedestrian-focused activities.
Anthony M. Everett of Pollack Shores said the first units and leasing office are expected to be ready in late August or early September.
Steven Shores, president and chief executive of Pollack Shores, in a press release called the Rosery the first of its kind in the Largo community, by offering residents a luxury apartment home with direct access to popular outdoor amenities.
The Rosery is Pollack Shores' second project in Largo after the development and sale of Gateway North on Roosevelt Boulevard.
The property was formerly the Rainbow Mobile Home Park, which had 121 mobile homes at its peak.
Located within the Clearwater-Largo Road Community Redevelopment District, the Rosery project was the first to use the city's Affordable Housing Density Bonus.
The incentive means Pollack Shores has agreed to set aside 20% of its units (44) for affordable housing for the next 30 years. The rest will be market-rate prices. In exchange, the firm was allowed to have 12 extra units an acre, from 15 to 27. The bonus, therefore, has allowed The Rosery to nearly double in size, adding about 100 extra units.
"Those are exactly what our redevelopment plan was looking for," said Teresa Brydon, economic development manager for Largo. "That is, bringing in new residential space to the market, while at the same time providing affordable housing components."
The complex is also being worked on at the same time the city is reconstructing Rosery Road. So the entire area is undergoing a complete transformation.
"The residents of the immediate area are going to blown away," Brydon said. "It's going to be absolutely stunning in that area."