LARGO — In partnership with Duke Energy, the city of Largo has wrapped up the installation of seven electric vehicle charging stations that are free for public use.
The final station, a Level 3 charger, was installed at the Central Park Performing Arts Center next to the Central Park playground. It is one of only a handful of Level 3 chargers in the county that are capable of rapidly charging a vehicle in as little as 45 minutes, according to city officials.
The stations are funded by Duke Energy's Park & Plug program, which brings electric vehicle charging stations to communities throughout Florida by providing the equipment, installation, warranty and network connection services free of charge to communities through 2022.
According to Largo Sustainability Coordinator Laura Thomas, each station can cost as much as $15,000, including installation and maintaining the equipment for five years.
"I'm excited about the opportunities the Park and Plug pilot program will provide for our customers in the city of Largo and throughout the state," said Catherine Stempien, Duke Energy Florida president, in a press release.
The other stations installed as part of the program can be found at City Hall, Largo Public Library, Ulmer Park, Southwest Recreation Complex, Belcher Soccer Complex and the Central Park Performing Arts Center.
To view all of Largo's charging stations visit PlugShare.com, or visit OurFutureLargo.com to learn more about the Largo Environmental Action Plan and other sustainability goals.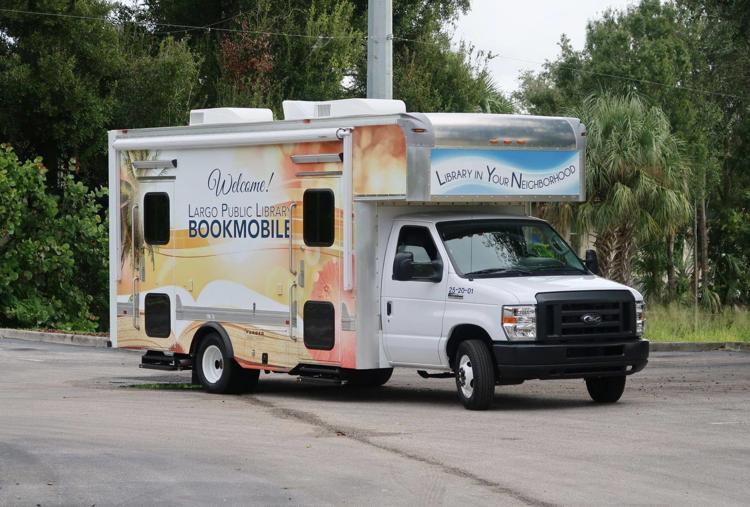 Council honors bookmobile for community service  
TAMPA — The Tampa Bay Regional Planning Council's 27th annual Future of the Region Awards honored 20 public and private sector winners for their notable achievements in resource planning and management in Tampa Bay on April 26.
Among the award winners was the Largo Public Library, which was honored in the community service category for its new bookmobile. In the first few weeks following the debut of the vehicle in December, it issued 158 library cards, welcomed 509 visitors and checked out 953 items.
The Greater Largo Library Foundation raised $675,000 for the vehicle, materials and five years of operating costs. It regularly visits recreation centers, community centers and assisted living facilities.