LARGO — The new school year has brought a variety of hurdles for teachers and students to navigate — masks, socially-distanced classrooms and virtual learning, just to name a few.
Although the last few months have been challenging, two Largo prekindergarten teachers have gone the extra mile for one student who has been suffering from a broken heart.
When 4-year-old Sean Walsh was born, he was diagnosed with Hypoplastic Left Heart Syndrome, a congenital heart defect. Prior to his starting Pre-K in August at Anona Elementary School in Largo, Sean had undergone three open-heart surgeries.
So, when he first arrived in class, teachers Julie Neibert and Jen Bryant already knew he was special. But they weren't prepared for how much he would change their lives in just a few short weeks.
"He came in ready to learn," said Bryant, when recalling Sean's first day. "He was ready to have a group of friends."
Although he'd never been in a classroom setting, Neibert said his positive energy was evident from day one.
"He just has the best spirit," she said.
It was with shock and concern that the teachers were forced to bid farewell to Sean less than a month into the school year. He had developed congestive heart failure and had been admitted to a hospital in Gainsville to await a heart transplant.
A heart-to-heart connection
If COVID-19 has taught teachers anything this year, it's how to think outside of the box. Faced with an empty chair in their classroom, Neibert and Bryant came up with the idea of including Sean in classroom activities, even when he was 150 miles away.
"We realized we could just log on to teams," said Neibert, who set up two times a day during the class' circle time so that Sean could log in and take part in the activities.
Being able to see his face each day meant a lot not only for the teachers, but for the rest of the class as well.
"The connection, you know, it's there," Bryant said. "His face was there. He was able to see us, even though he's two hours away in a hospital bed, he was able to connect with us, his peers, and that's really important right now for four-year-olds.
"It's been really nice seeing him," she continued. "And the kids enjoy seeing him from that far away. They get worried about him, so wishing him well every day brings connection to our other kids, too."
Neibert said seeing Sean's face each day has left its mark on her.
"There were tears, the first time we saw his face pop up," she said. "We ran over to the computer. It was so hard to not let those tears flow."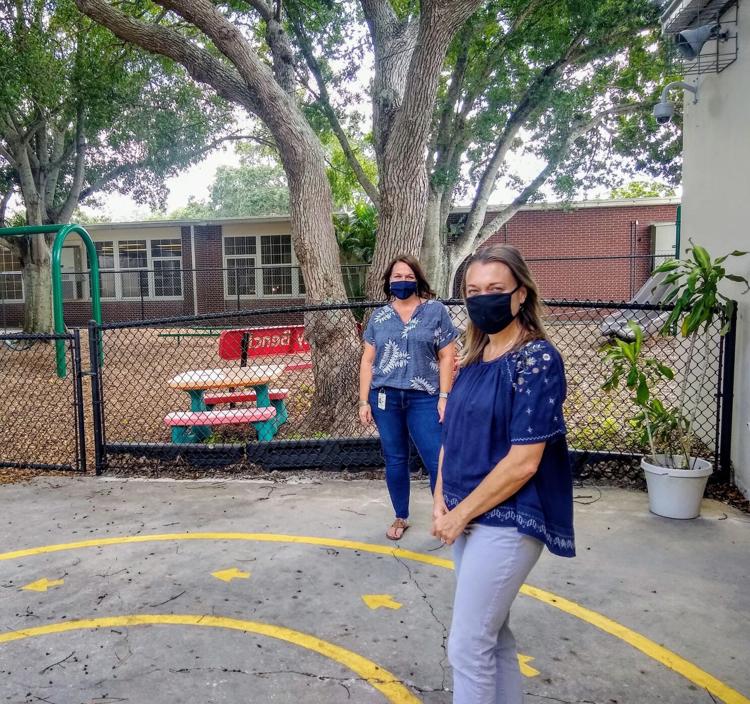 Taking heart
After having waited on the transplant list only one week, Neibert and Bryant were overjoyed to hear that on Oct. 7, Sean received a new heart. His mom, Alexandria Royal, spread the news.
"She let us know that he was going to be receiving a heart and she was sorry he wasn't going to make it to circle time," Neibert said laughingly. "It was just overwhelming — it was scary and overwhelming at the same time."
Bryant, who learned of the news on her birthday, shared in Neibert's joy.
"It was the best birthday news ever," Bryant said. "Julie and I have shed many tears over this. His story has really touched us."
According to Royal, Sean — who once had half of a heart — has a fully-functioning four-chamber heart.
"His little heart is beating beautifully," she said.
Heart of the matter
While Neibert and Bryant have been teaching together for five years, they both say this year, because of Sean, has been special.
"Forty-eight months he's been on this earth and everything he has been through, he is a tough little cookie and he stays happy," she said. "To have something like this to bring the connection to the whole class, we are just so grateful."
While uncertain if Sean will be able to return to the classroom this year, Bryant said he will always be welcome.
"His seat is always here," she said. "It is saved until he is ready."