LARGO — The property tax rate in Largo will decrease after city leaders voted 6-0 on July 19 to set the maximum rate at 5.7 mills.
If it remains there or is reduced further is yet to be seen, however, as commissioners weigh whether to move forward with a $3.5 million project to reconstruct the city's 43-year-old Parks Division building.
The rate of 5.7 mills, with one mill equal to $1 for every $1,000 of assessed property value, will be placed on the Pinellas County Property Appraiser's Truth in Millage notices that will be distributed to property owners Aug. 19. 
The first public hearing where commissioners will vote on the rate will be Sept. 3, during which they can levy a tax rate lower than the one proposed in the TRIM notices but not higher. 
In his proposed budget for fiscal year 2020, City Manager Henry Schubert proposed decreasing the current rate of 5.7413 mills to 5.6 mills.
That number didn't take into account the Parks Division building project, however. According to an analysis conducted by the city, the 7,434-square-foot facility lacks enough space and has ventilation and plumbing problems, meaning it will need to be demolished and reorganized.
Schubert said taking on debt funded by property taxes would be needed because Penny for Pinellas Local Option Sales Tax funds were allocated elsewhere.
"The budget was prepared assuming 5.6," Schubert said. "The reason we're recommending 5.7 this evening is to just give a little flexibility if you (commissioners) choose to move forward with replacement of the Parks Division building and a couple other items." 
Commissioner Curtis Holmes made a motion to set the cap at 5.6 mills, but it didn't receive a second.
Vice Mayor John Carroll said he preferred the higher number because it was nonbinding and could always be lowered in September.
"Basically, I see no reason at this point to shackle ourselves," he said. "I would prefer to give ourselves some wiggle room for further budget discussions that come up."
One of the reasons city leaders feel comfortable lowering the rate is because of a 7.96% increase in Largo's total taxable value. So despite the lower millage rate, property owners will still end up paying higher taxes. 
For instance, homeowners with a homesteaded property with a taxable value of $94,852 will see the Largo portion of their tax bill increase between $2 (5.6 mills) and $12 (5.7 mills).
The rate of 5.7 mills, which would need at least five "yes" votes from the commission, would also generate an additional $1.77 million for the general fund.
Will Payne, manager of the Office of Performance and Budget, said proposed rates adhere to the commission's long-range strategy of building the city's reserves.
"The impact of these various millage rates proposed by the city manager in this year's budget are intended to support our goals of rebuilding the fund balance and maintaining our fund balance goals at a target of 20 percent, as well as advancing our strategic plan initiatives," he said.
Payne said a work session is scheduled for Aug. 14, when the commission will consider input from the Finance Advisory Board regarding the Parks Administration building project and provide final direction.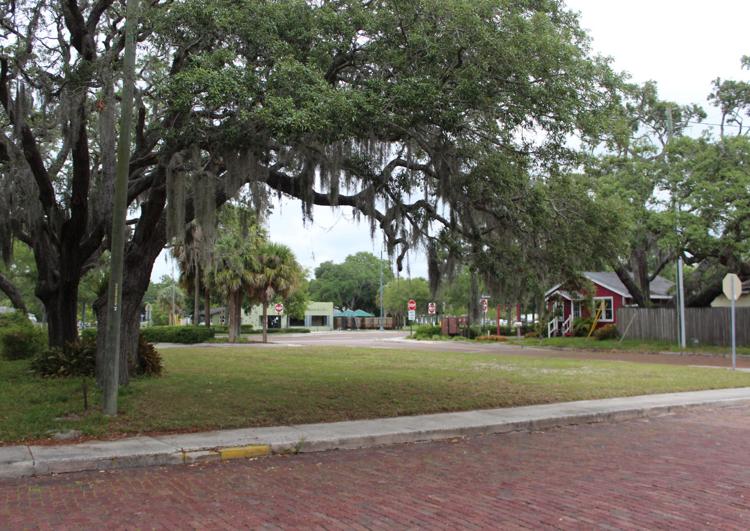 In other news
The City Commission, acting as the Community Redevelopment Agency, voted 5-0 to approve the sale of a parcel in downtown Largo for $20,000 to a developer looking to build a townhouse project. Mayor Woody Brown, who owns a chiropractic office adjacent to the property, abstained from voting.
The city, which has owned the property at the northwest corner of First Avenue Southwest and Sixth Street Southwest for nearly 66 years, agreed to sell the parcel to Flaggship Holdings, LLC on the condition that it will be developed into a three-story townhome project with at least 16 units that may have rooftop decks.
The Largo-based firm has already purchased the other three adjoining parcels on the block that is on the south side of West Bay Drive.