LARGO — More than three dozen seniors from Richard O. Jacobson Technical High School in Seminole took part in the Seminole magnet school's first ever graduation ceremony, held in the Largo High School auditorium on Thursday, June 3, 2021.
The school, known as Tech High, offers "real world educational experiences" to help students prepare to enter the workforce, and it opened on the site of the former Largo-Seminole Agricultural Center in 2018.
During the 45-minute ceremony, which was attended by Pinellas County Deputy Superintendent William Corbett, Principal Martha Giancola and Assistant Principal Joshua Wolfenden, the inaugural graduating class was lauded for its historic accomplishment by paving the way for future alums.
"Welcome to the very first graduating class of Tech High!" Giancola said to thunderous applause. "This is a very sentimental moment as I address you for the last time."
After noting the Class of '21 had a 100 percent graduation rate, Giancola said, "Every one of you graduates with a high school diploma and an industry certification," before praising the group for persevering throughout the coronavirus pandemic.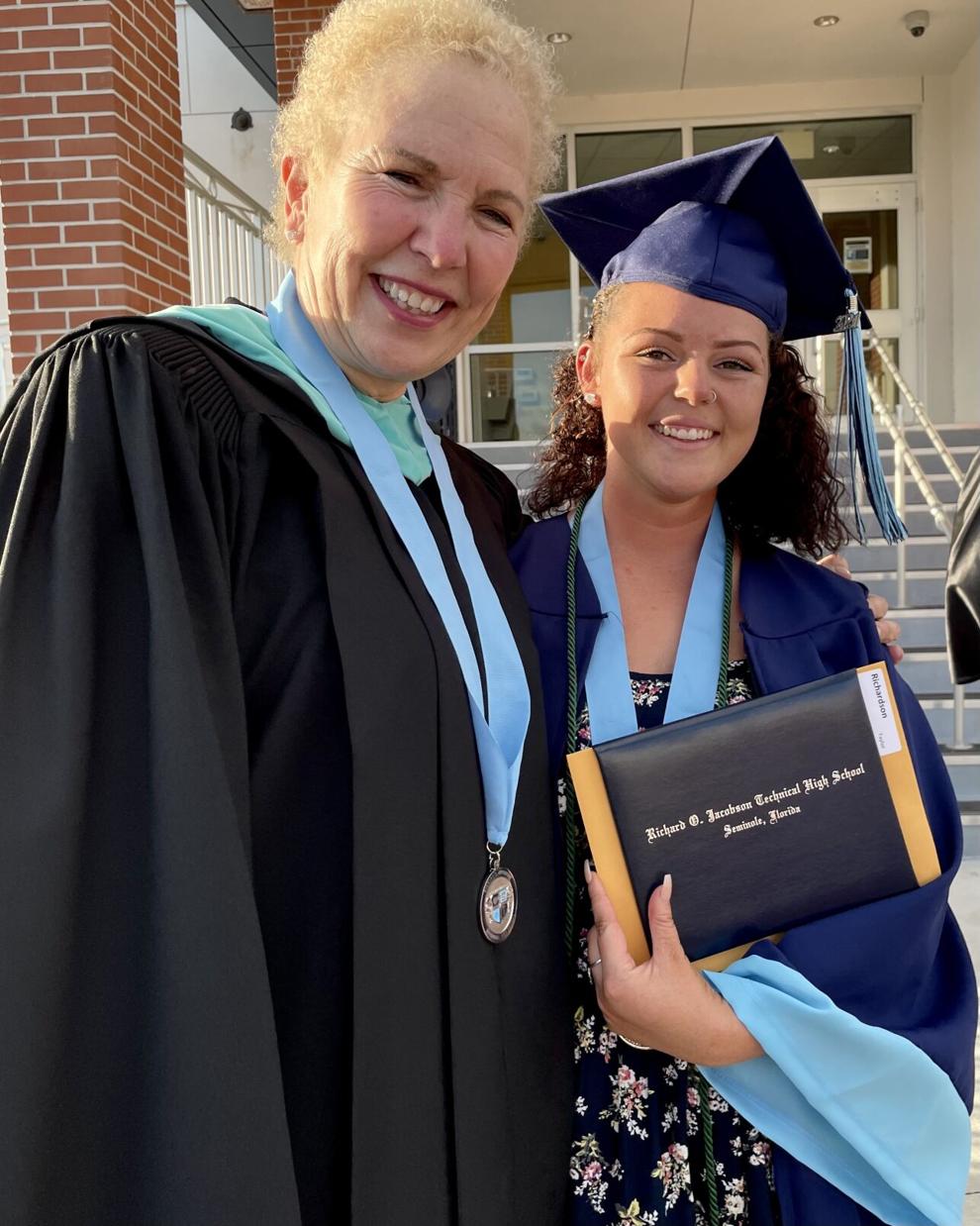 "You have so much to be proud of, and you certainly didn't let the pandemic get in your way," Giancola said. "Much love to you all."
Wolfenden, a former assistant principal at Largo High, said when the school opened, students didn't have much, including no library or gymnasium, no athletic department or after school programs.
"The paint was literally drying on the walls" during the first parent/student orientation, he said. "But you were becoming part of a family that year. The Tech High family … We worked hard that first year to create a meaningful experience. And over the last three years we've lived and grown together."
Noting Jacobson was recently named the No. 1 new emerging magnet school in the country, Wolfenden said the inaugural graduation class had "earned the right to be called old school." He closed his speech by saying he was confident the students would all go on to do great things and make future Tech High alums proud.
"Go Titans!" he said, and the entire Class of 2021 enthusiastically echoed the cheer.