LARGO — Neither rain nor humidity nor the threat of impending bad weather has kept car enthusiasts from swarming the parking lot of Mugs N Jugs at 2480 E. Bay Drive in Largo for its new monthly Cars and Coffee event.
The second installment of the free car show, sponsored by Woodies Wash Shack, was held April 18. It featured roughly 80 vehicles of many makes, models and eras, and organizers said they are thrilled with the response to the event so far.
"This is our second one and this is twice as big as the first," Mugs GM Joey Zintel said as he surveyed the full lot in front of the restaurant. "There's a lot more foot traffic today. The first time it was mostly cars. But I think the word is getting out."
Zintel, who said he came up with the idea as a way to get people to come out and enjoy an event during the ongoing coronavirus pandemic, said the show is open to anyone who wants to participate.
"Just show up!" he said.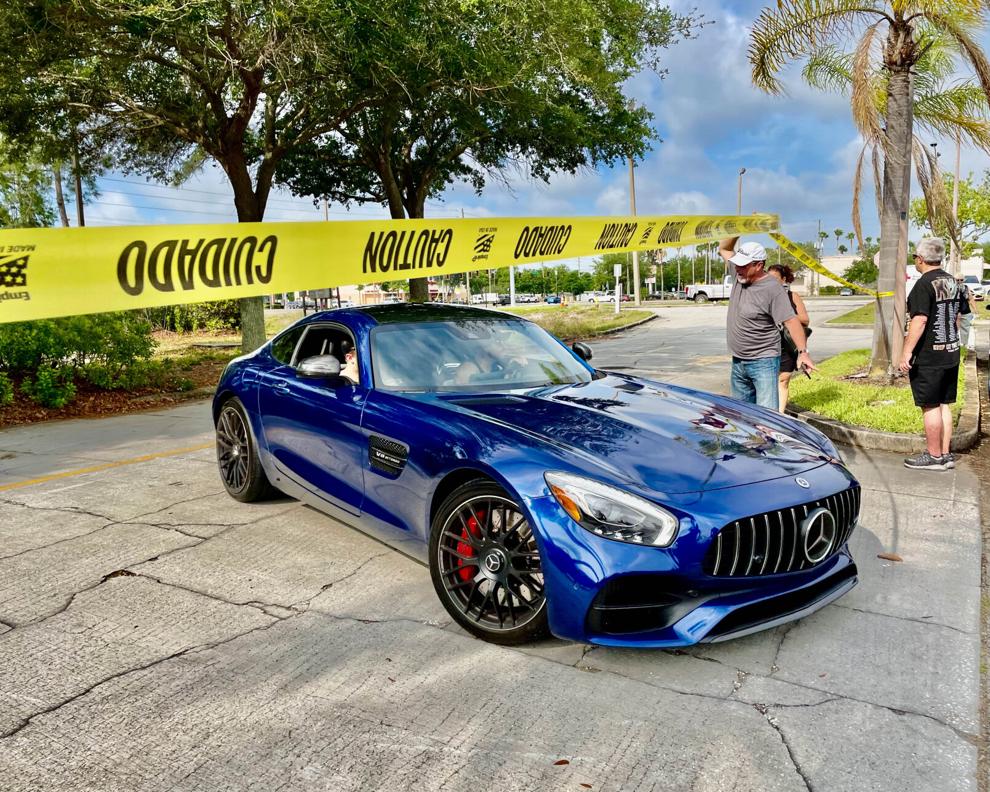 Indeed, Mugs' director of marketing, Bill Baretta, said the eclectic mix of rides is what sets their Cars and Coffee apart from other shows.
"You have everything from rat rods to million-dollar Yenkos," he said of the rare, modified muscle cars. "We're open to any kind of cars. If you have a car and want to show it, you're welcome here."
The open invitation policy seemed to work, as a tour of the lot revealed Lamborghinis and Ferraris parked next to Pontiac Fieros and Mazda Miatas. There were also several old classics, a few highly customized modern sedans and sports cars and some that defied explanation, including the aforementioned rat rod nicknamed the "Devil's Crotch" that looked like it just drove off the set of "Mad Max."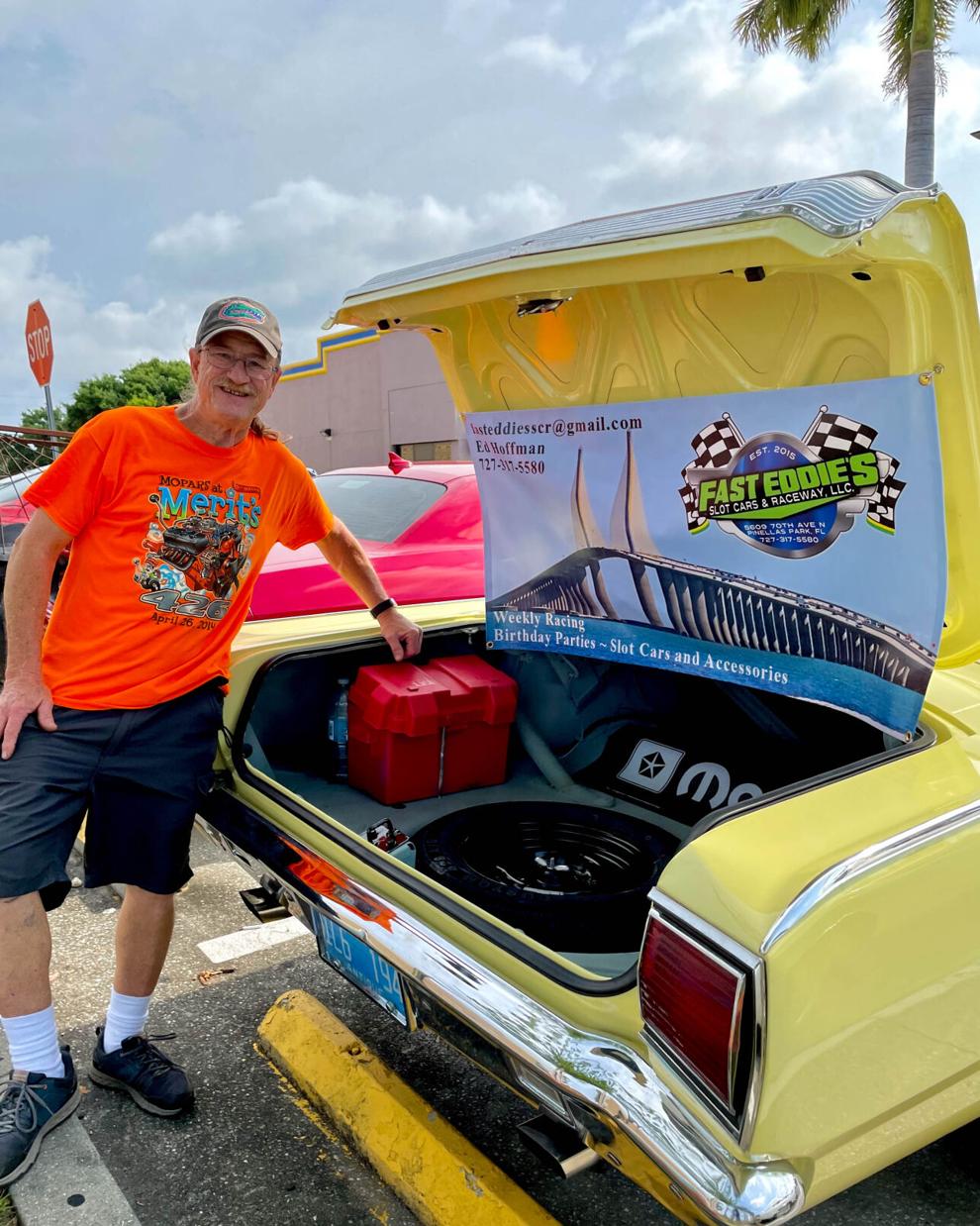 According to Ed Hoffman, owner of a yellow 1969 Dodge Dart GT, the show was a great opportunity for him to debut his recently refurbished ride.
"I've been working on this for two years and this is my first time showing it," the St. Pete resident said, adding, "I think this is a great event because it's open to all vehicles."
When asked if he planned to come back next month, Hoffman replied, "Absolutely! There's no better way to spend a Sunday morning!"
Based on the turnout, Baretta said they might have to incorporate the other side of the parking lot into the show next month.
"Last month it was cold and sprinkling and it was full," he said. "This month it's even bigger and we don't want to turn cars away. The enthusiasm to show cars off is amazing. People are looking for something to do outside and Cars and Coffee is a very unique idea. Get out early and see the show and then you have the rest of the day to spend time with your family."
For more information on Mugs N Jugs Largo's monthly Cars and Coffee event, visit their Facebook page.