INDIAN ROCKS — The Homeowners Association of Indian Rocks Beach recently presented St. Patrick Catholic School in Largo with a check in the amount of $2,500.
The donation will help round out the school's budget to build a kitchen that will allow the school to provide free and reduced lunches to students in need. Anyone interested in making additional contributions may contact Patty Ruppel, Advancement Coordinator, St. Patrick School, at 727-455-1976 or email pruppel@stpatrickcatholic.org.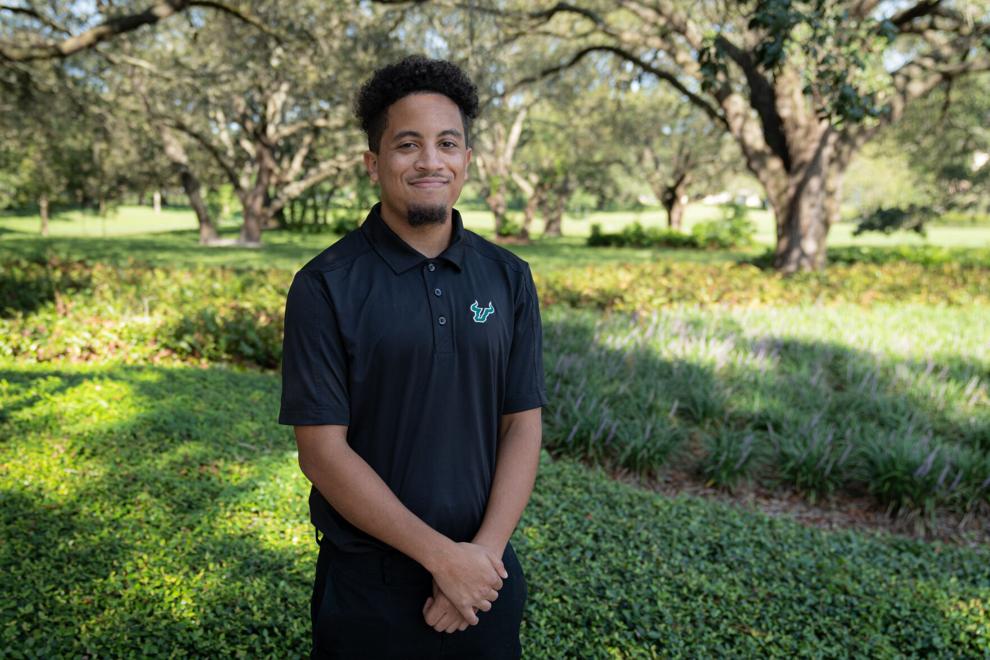 USF student vet gets Tillman Scholarship
TAMPA – Rio Tate, a student at the University of South Florida and a U.S. Air Force veteran, has been awarded a 2022 Tillman Scholarship through the Pat Tillman Foundation.
Tate received his second associates degree and a bachelor's degree while serving with the U.S. Air Force at Cannon Air Force Base in New Mexico. He was discharged in 2020.
He is currently a doctoral student in USF's aging studies program.
Pinellas Schools see gains in math, geometry
LARGO – Pinellas County Schools students continue to move in a positive direction with FSA and EOC scores, based on assessments from the Florida Department of Education, the district said in a press release.
In English Language Arts, the district remained stable with 51% proficiency in grades 3-10. The state also remained stable with 52% proficiency in grades 3-10.
In Mathematics, the district outpaced the state (55%) with 56% proficiency in grades 3-8. This includes a three-percentage point increase in grades 3-5 and a one percentage point increase in grades 6-8.
In the Geometry End-of-Course exam, the district demonstrated a 14-percentage point increase to 55% proficiency and outpaced the state (49%).
End-of-Course results for Algebra I demonstrated a two-percentage point increase to 75% proficiency for students in grades 8 or lower with a two-percentage point decrease to 26% proficiency for students in grades 9-12.
While state-wide student achievement gaps are narrowing, the data does not allow the district to immediately assess school grades, achievement gap data or student-level data, the district said.
Area students named Student Leader 
Four Tampa Bay area high school students have been selected as Bank of America Student Leaders. Selection for this prestigious, paid internship is due to the work each of them has done for their community.
• Cameron Siler-Nixon, a recent graduate of George Steinbrenner High School: Determined to combat homelessness throughout her community, she founded the Hillsborough Homelessness Initiative Project, where 100% of proceeds go towards eliminating local homelessness and assisting those on the verge of homelessness. She also revived her school's Black Student Union, where she and her peers learn about their roots, volunteer with local Black-owned businesses, and aim to transform their school into a place that supports all students.
• Mehraael Sawers, a recent graduate of Armwood High School: In high school, Mehraael joined Distributive Education Clubs of America due to her mother's professional struggle with gender inequality. Mehraael wants to continue her journey with Bank of America to make a difference in her local community and bolster gender equity in the workplace.
• Kate Martin, upcoming senior at Clearwater Central Catholic High School: She dedicates her time to helping others, founding MK Blanket Wraps in 2016. Her nonprofit's mission is to help the homeless and underserved communities in Detroit stay warm during the winter and host sewing classes for the underserved during the summer. She has personally sewn and handed out almost 1,200 Blanket Wraps to keep people warm and graduated 80 women and teens from her sewing classes. Now, she manages her nonprofit remotely from Tampa.
• Alyssa Williams, upcoming senior at Tampa Preparatory School: Alyssa is passionate about encouraging students to leverage their voices for future generations. Alyssa established her school's chapter of Rock the Vote, an organization dedicated to registering local youth to vote in upcoming elections.
As Student Leaders, they will work closely with the Boys & Girls Clubs and gain exposure to workforce skills, leadership, and civic engagement. The program, which started in 2004, annually recognizes 300 community-focused juniors and seniors from across the U.S.
USF ranked second among state universities
TAMPA – The University of South Florida's performance places it second among all state universities, according to new data presented last week to the Florida Board of Governors.
In a press release, USF officials said the rating provided a strong indicator that USF is leading the way in driving the state's economy and advancing communities within the Tampa Bay region.
The BOG measures each university against a series of student success-focused metrics that offer insight into how institutions are meeting the state's needs.
USF officials said no university scored higher in the BOG's performance model than USF in several important categories tied directly to economic and workforce development, including the percentage of bachelor's degrees and graduate degrees awarded in areas of strategic emphasis for the state and average wages of undergraduate students one year after earning their degrees. The categories of strategic emphasis were developed by the BOG to help align degree production goals with workforce demand, and include fields such as STEM, health care, cybersecurity and teacher preparation.
Compared to other Florida institutions, USF also scored well in several other key benchmarks, including four-year graduation rates, low costs to students and accessibility to the institution for lower income students who receive federal need-based financial aid through Pell Grants.