DUNEDIN — City commissioners floated their thoughts Feb. 8 on plans to replace the Highlander Pool and addressed other recreation needs as they discussed projects recommended for $18.3 million in federal government funding.
During the work session on the American Rescue Plan Act funding, commissioners got an update from staff on a wide range of projects. Plans for more pickleball courts, the replacement of Highlander Pool, and the Dunedin Golf Club spurred a lot of dialogue, including comments from the public.
Under consideration is the construction of a new aquatics center budgeted at $7 million with $4 million in funding from the rescue plan act and $3 million in funding from the Penny for Pinellas.
The $7 million discussed will only be enough for a basic pool, Mayor Julie Ward Bujalski said.
"It's not giving the things we want to see, not even close," she said.
Pool usage is not the same today as it was when she was growing up, she said.
"There's all different sectors being served," Bujalski said.
A pool is a gathering spot for teenagers, a place for people to learn to swim and exercise and for birthday parties, she said.
Bujalski said she doesn't know where the money will come from to fund what's needed for a new aquatic center, but she doesn't want "to kick the bucket down the road."
She is thinking the cost would be more like $9 million to $10 million for the aquatic center.
"I would certainly rather see what we get for that and have the community respond to that and figure out the financing," she said.
City Manager Jennifer Bramley said if staff were asked what they could pay for now for a new pool it would be $7 million.
She suggested that officials talk about the priorities with the community and come up with a finance plan for the City Commission to consider.
"But what I can't say right now is we can spend $9 million," Bramley said. "I'm not comfortable doing that. We need to understand exactly where our reserve levels will be in all of our funds before we do that."
She said city officials should continue the process of examining the pool issue methodically and make recommendations to the City Commission as well as what the finance plan would for the added elements as well.
Bujalski said the pool project has been in the works for a long time, prompting study after study.
"I want to make sure we provide our residents and our families and our seniors with a product that meets our quality-of-life standards in the city of Dunedin," Bujalski said.
City officials say the pool, built in 1997, has exceeded it useful life. The project discussed with relief act funding would include a main pool, aquatic features, bathhouse with restrooms, offices and mechanical and storage facilities.
"A great pool with great amenities has great cost recovery. That's really good. And I love the golf course, but I think the pool has a broader reach — ages, categories," Commissioner Moe Freaney said.
Commissioner Jeff Gow said the conversation was good for the public to hear, asking where the cost recovery would be coming from with a new pool.
"I don't mean that from an antagonistic point of view. It's for my understanding," he said.
Freaney said that rooms for birthday parties at the aquatic center will be packed, and the facility will generate rentals and picnics.
"You have a lot of cost recovery, and you will provide this great amenity for a community that actually has a lot of homes that don't have pools," Freaney said.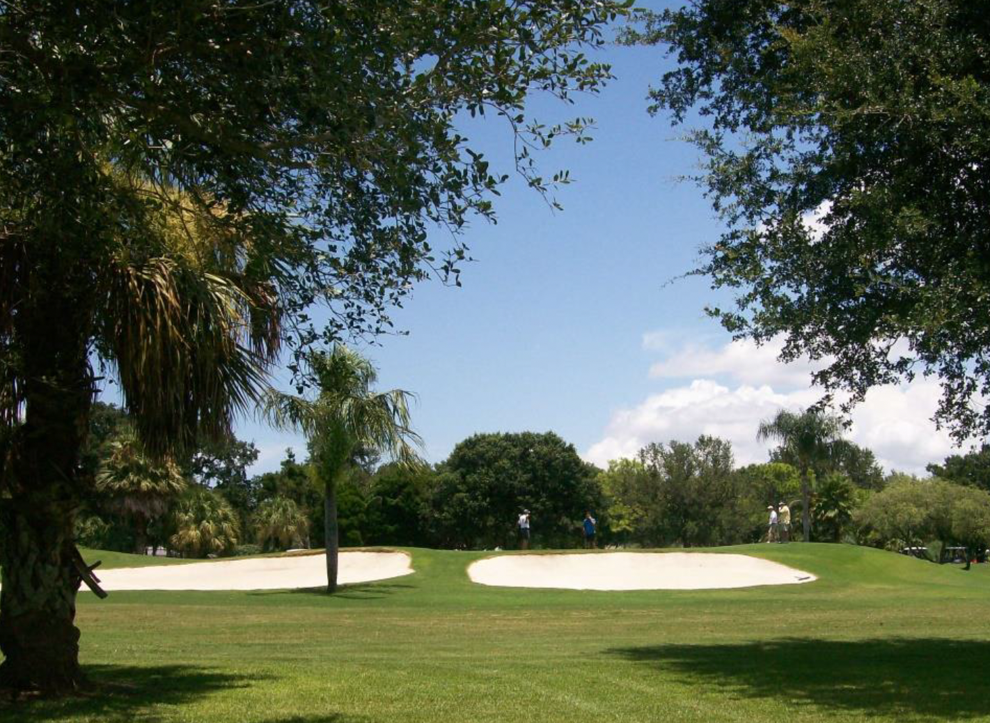 $4 million proposed for golf course work
In recent months, including at the meeting Feb. 8, city officials have heard from members of the Dunedin Golf Club who advocate restoring the course to meet the design standards of its renowned architect, Donald Ross.
Commissioner John Tornga said the golf course is a tremendous asset and should be looked at as that.
A study on the Dunedin Golf Club in July identified many needed improvements, including greens, tees, irrigation, drainage, cart paths, bridges, clubhouse enhancement, maintenance building and practice facilities.
Proposed funding includes $2 million from the recovery act and $2 million from a city internal loan. The public benefit, city officials say, are opportunities for public golf opportunities and preservation of a historic facility.
"I would agree with this two and two (million dollars) and see where we come out as we gather more information," Tornga said.
Mayor Julie Ward Bujalski said she supported that funding scenario and that she would wait and see what more data says.
Whether the course will be restored to the Donald Ross standards remains to be seen.
In a pickle over court usage
Six pickleball courts with fencing, lighting and shade structures are proposed that would be funded with $400,000 from the relief act.
"It's definitely the fastest growing (sport) in Dunedin," said Parks and Recreation Director Vince Gizzi.
Pickleball players share courts with tennis players at various recreation areas in Dunedin, such as at Highlander Park and Eagle Scout Park.
The recommended location for the new pickleball courts is at Eagle Scout Park north of the tennis courts. Staff is also looking at Stirling Links Park as a possible location for the courts.
Tennis players have complained that there are not enough courts for their use since many are shared for both sports. City officials say the dual use courts are temporary.
Susan Kloeppel told commissioners there are tough issues facing the tennis players, such as having to wait to get on the courts.
"We have had issues now for the past four or five years that have been building a real resentment many players have about having their courts taken away and painted as pickleball courts," she said.
She asked that courts be returned for use by the tennis players, adding that the courts have divots and need repairs.
Bujalski said she wanted to see more information on how staff came up with the numbers on the amount of new courts, expressing concern that there may not be enough for pickleball players.
"We don't want to go in being underserved already," Bujalski said, but she added she didn't want city officials to rush on the issue.
Staff will address the concerns, with Bramley saying they will do it as quickly as they can.
City Commissioner Deborah Kynes was pleased by the work session.
"I thought it was a really interesting 9 to 3:30 day," she said. "I appreciated all the work, and now I'm going to be real interested in seeing what comes back — further research on several big projects."
Other commissioners had similar comments with some caveats.
Bujalski said she was concerned about how to get the many projects discussed completed.
"I just want to make sure we are hiring enough project managers or whatever we need to make it happen. Because it isn't worth having a heart attack over," she said.
Food for thought
Among others that commissioners heard from Feb. 8 was Michael Bowman, vice president of Dunedin Cares Inc., which operates the food pantry at 1630 Pinehurst Road.
Bowman said while city officials are considering how to allocate relief act funds, they should "take a close look at Dunedin Cares again."
From 2019 until that day, the amount of food Dunedin Cares puts out at its pantry has increased by 108 percent, he said.
"The pounds of food and household goods were 344,181. Now this is predominately people from Dunedin," he said.
Bowman said there are a lot of great ideas proposed for the use of the relief funds, "but don't forget that you got a lot of hungry people out there."
"Nobody should be in this town without food," Bowman said.
Putting the 'pedal to the metal'
Bramley said staff might ask for another commission meeting to go over the projects again. At some point each project will be brought to the commission for approval.
The city received its first allocation of more than $9 million in October in relief funds and is scheduled to receive its next allocation in October of this year.
City officials held three public input sessions in November on plans for the relief act funding.
Under the act, the city must have spent or obligated its funding by Dec. 31, 2024. The deadline to complete the projects funded is Dec. 31, 2026. The American Rescue Plan Act was enacted on March 11.
"We have our proverbial pedal to the metal at this point on these funds," Bramley said.